Two-time national champion Daedra Charles-Furlow has died at the age of 49.
Charles-Furlow played center for the Lady Vols from 1988 to 1991. During that time, she was the seventh-ranked career scorer with 1,495 points in three seasons as a Lady Vol.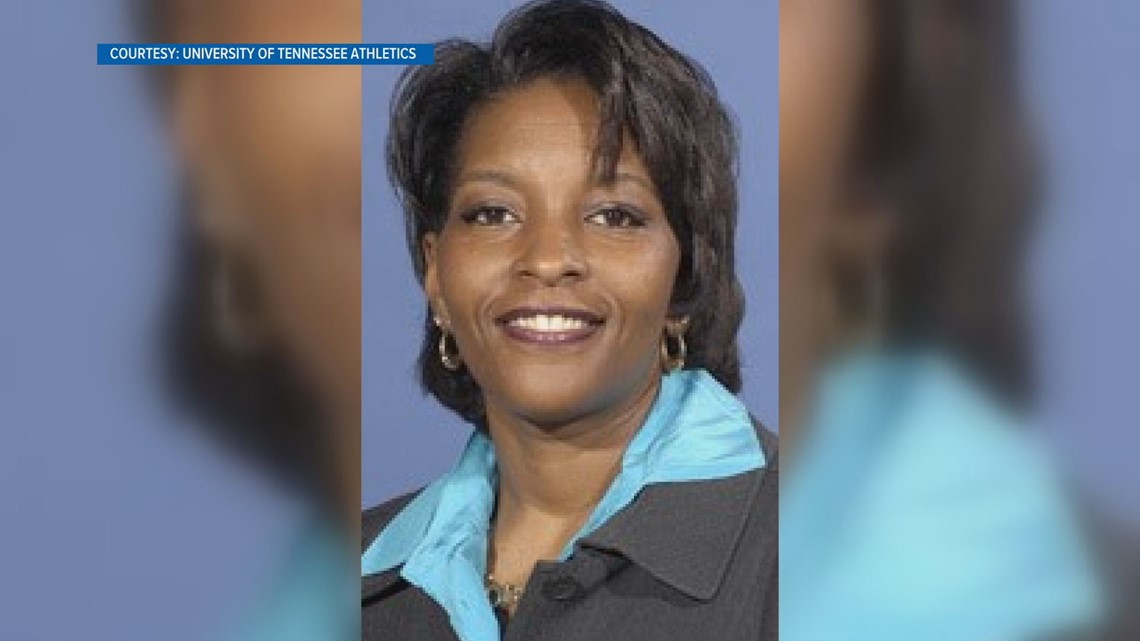 She was also one of the first players from the Southeastern Conference to win the Wade Trophy, given to the best women's basketball player in the nation, in 1991.
Charles-Furlow was only one of five Lady Vols to have her number (32) retired along with Holly Warlick, Bridgette Gordon, Chamique Holdsclaw and Tamika Catchings. She was also inaugurated into the Tennessee Athletics Hall of Fame in 2001.
After her time at UT, Charles-Furlow continued her success with the 1992 U.S. Olympic team. She was a member of three national teams, including the 1992 U.S. Olympic team that won a bronze medal in Barcelona. She competed professionally while overseas in Japan, France and Italy during the span of 1991 until 1996. In 1997, she joined the WNBA's Los Angeles Sparks.
She held multiple different coaching positions throughout her career, serving as an assistant coach at the University of Detroit Mercy and an assistant at Auburn.
She was named one of ESPN's Top 25 college Women's Players back in 2005, and was welcomed with open arms into the Women's Basketball Hall of Fame in 2007.
Charles-Furlow returned to her alma mater to serve as an assistant coach for two years under the legendary Coach Pat Summitt. Prior to the 2010 - 2011 season, UT named her the Director of Character Development, citing her ability to motivate and equip people to grow. She served as a role model to up-and-coming student athletes by helping them building character and grow as people.
"She meant so much to so many," said former Lady Vol athletic director Joan Cronan.
Cronan said Charles-Furlow would be remembered for her smile, her love of people, and giving back.
She died in her sleep, Cronan said, in her home in Detroit. They don't really know what caused her death, but she battled breast cancer several years ago.
"We've lost a legend, a friend, somebody who had made a difference. She took what we think athletics is all about--- giving back and that's what Daedra was all about," Cronan said.
Current Lady Vol basketball head coach Holly Warlick said she is heartbroken about Charles-Furlow's passing:
"My heart is broken from the loss of one of the greatest players to play at Tennessee, Daedra "Night Train" Charles-Furlow, an Olympian, a pro player, an ambassador for the Lady Vols, and more importantly a wonderful person/mother. Dae had a spirit that was so uplifting, and you never thought she had a bad day. Our memories of Daedra will bring us comfort and smiles, but it will also bring me tears because she is suddenly gone. Lord wrap you arms around her... I know she has found peace."
Daedra Charles-Furlow leaves behind her husband, Anthony P. Furlow and her son, Anthonee.
Maria Cornelius, a journalist who has followed the legendary Lady Vols program, said the close-knit Lady Vol family is in shock, but are supporting each other in their grief.
One thought that some are using for comfort--- that legendary Coach Pat Summitt was waiting in heaven for her former players.
Charles is survived by her mother, Helen; and her sister, Danene. She also is survived by her husband, Anthony Furlow; and their son, Anthonee.
A viewing will be held, beginning at 2 p.m., on Friday, April 20, at McFall Funeral Home, located at 9419 Dexter Ave. in Detroit. On Saturday, April 21, at the World Deliverance Temple at 27355 Ann Arbor Trail in Dearborn Heights, there will be a Family Hour from 10 to 11 a.m., followed by a Home Going Service at 11.