KNOXVILLE, Tenn. — Tennessee football fans will have a chance to watch practice and get autographs from players and Coach Pruitt today at Neyland Stadium.
Admission and parking is free and fans can enter the stadium through Gate 21 beginning at 1:30 p.m. Practice will begin at 2:30 p.m. and the autograph session will begin when practice ends at about 4:30 p.m.
Here is some additional information from UT about procedures for the autograph session:
"Fans interested in attending the post-practice autograph session on the field will need to secure a wristband as they enter Gate 21. Wristbands will be distributed on a "first-come, first-served" basis and will only be available while supplies last. A wristband will not guarantee an autograph due to time constraints. Fans attending with a wristband may start to line up for autographs beginning at 4 p.m."
Tennessee Football kicks off Fall Camp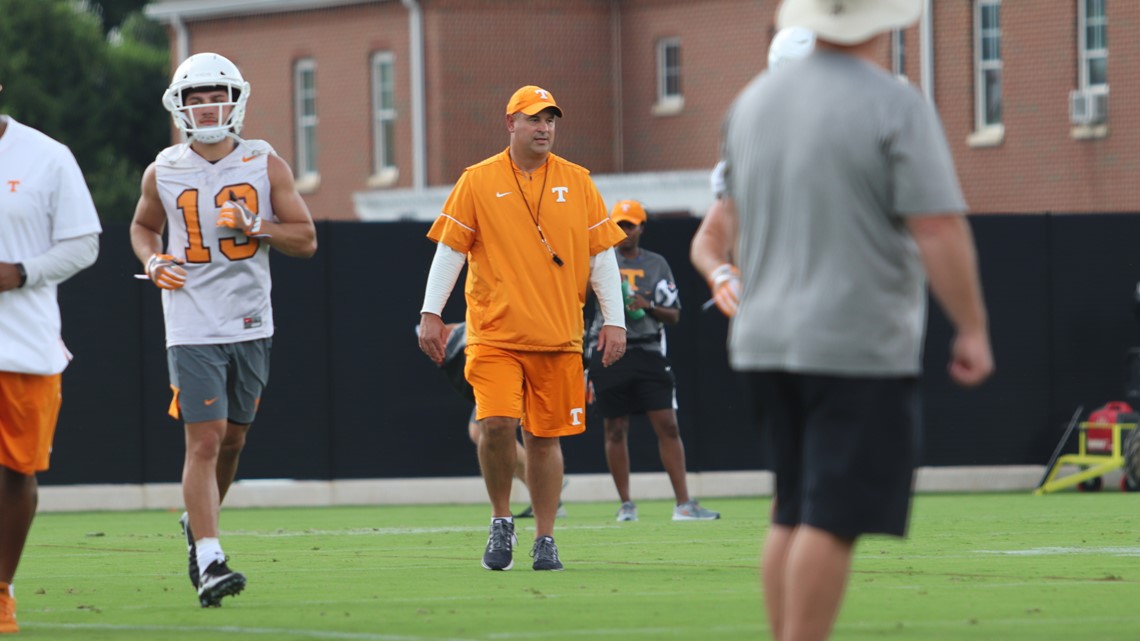 The Vols begin their second season under head coach Jeremy Pruitt on August 31 at 3:30 p.m. against Georgia State. Tennessee finished the 2018 season with a 5-7 record including wins over no. 11 Kentucky and no. 21 Auburn.