BRISTOL, Tenn. — Many of you watched live as Denny Hamlin skimped pass Matt DiBenedetto to win the Bass Pro Shops NRA Night Race at Bristol Motor Speedway on Saturday night.
What those cool helicopter shots and smooth Turn 3 shots don't show though, is the massively impressive effort of teams in the pit whose goal is to get out of frame as quickly as possible.
East Tennessean Randy Seals grew up racing with his dad in Warren County, Tennessee. When he got a little older, he leveraged that love of all things fast with an engineering degree from Tennessee Tech and got into racing.
"It goes back to childhood," Seals said. "I've always been interested in doing stuff like that. My father's influence was a lot of that."
Now, he is the primary race engineer on Ricky Stenhouse Jr's team, responsible for car data and how the race car functions on race day. He also stood in Victory Lane with Carl Edwards when he won at Bristol in 2014.
Seals said preparing for Bristol starts on the crews part four weeks before the race. Teams get the actual car a week before the race and start making final tune ups.
"We start making final adjustments and a checklist we have to go through to get to this point," Seal said."My part of it's 120 hours maybe. It takes a while."
Bristol's half-mile track is known for making sparks fly both on the track and between the drivers.
NASCAR race director and Bristol native Chase Brashears said that for crews, learning to keep a calm head against the passion Bristol tends to ignite is part of the preparation process.
"You're much more on your toes. It would be like the final seconds of a football game, but you feel that throughout the entire event from green to checker," Brashears said.
Pit Crew Pass | A glance inside pit lane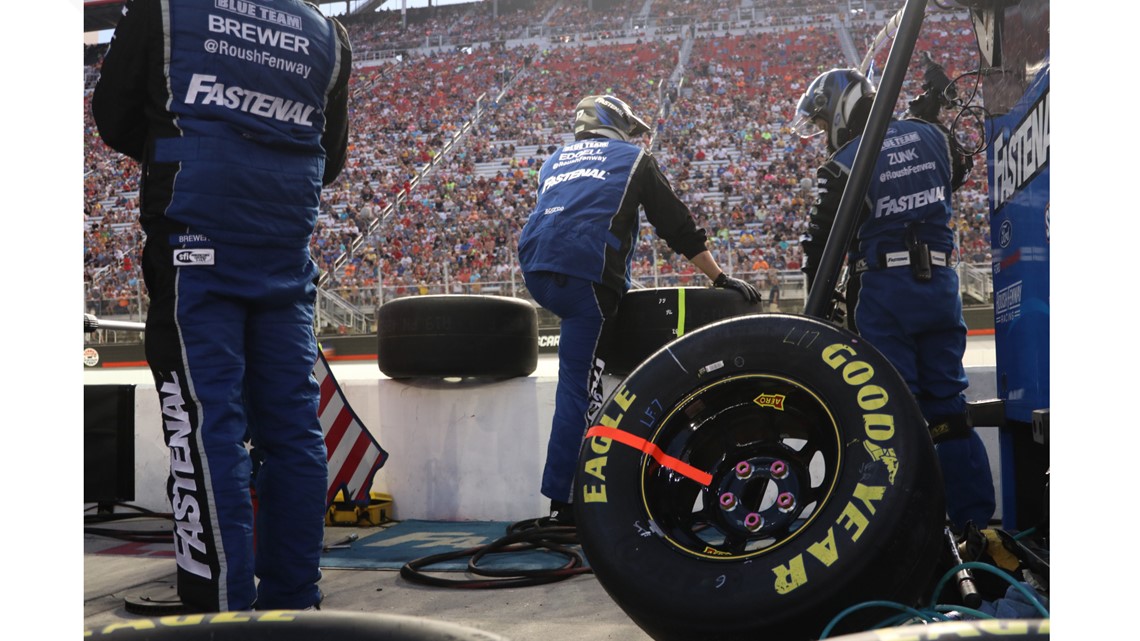 But that passion Seals said, is why people make a point to stop by the Night Race year after year. It's also what makes it Tennessee's track.
"This track was really hard to get tickets to come to a race even when I was a kid. So it's special being from Tennessee myself," Seals said.
RELATED: NASCAR gives free Bristol race tickets to first responders of Dale Jr. plane crash