DES MOINES, Iowa — Kansas coach Bill Self will miss the defending national champion Jayhawks' NCAA Tournament first-round game against Howard on Thursday, the school announced two hours before tipoff.
Self traveled to Des Moines with the Jayhawks and led the team's practice on Wednesday. He did not attend the team's media availability. Roberts said Self had returned to the hotel to rest.
Self's status for a possible second-round game Saturday was unknown.
"I'm doing better," Self said in a pregame interview on the team's radio network. "I'm feeling stronger and everything. I don't think I'm at the point where I could be very good for our team if I was out there."
Self went to the emergency room the night of March 8, shortly after watching the Jayhawks hold a final shootaround ahead of their Big 12 Tournament quarterfinal. He was complaining of chest tightness and concerns with his balance.
Dr. Mark Wiley, the chief of cardiovascular medicine at the University of Kansas Health System, said the 60-year-old Self underwent a standard heart catheterization and had two stents placed to help treat the blocked arteries.
Roberts coached the Jayhawks in the Big 12 Tournament. He also served as acting coach earlier in the season, while Self was serving a school-imposed four-game suspension.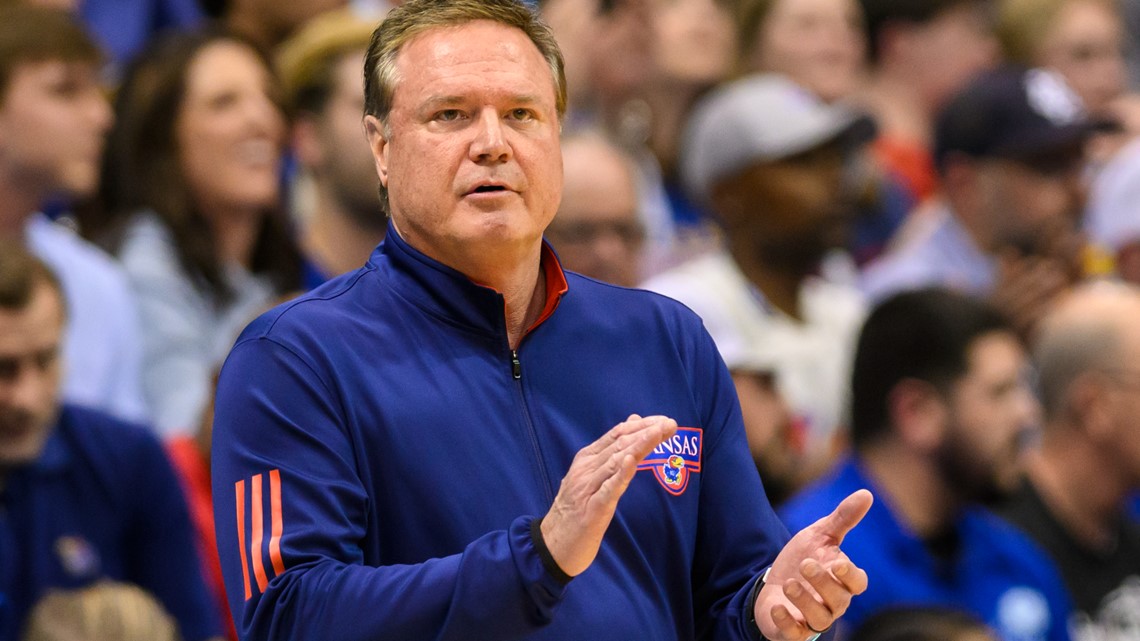 What are the odds of a perfect bracket?
According to NCAA.com, if you were to simply guess or flip a coin for each matchup, the odds of a perfect NCAA bracket are 1 in 9,223,372,036,854,775,808.
However, NCAA.com also notes that the odds are more like 1 in 120.2 billion, if the person making the bracket takes into account info about which teams are better and tournament history.
It's believed that the closest anyone has gotten to a perfect bracket occurred just three years ago.
During the 2019 tournament, an Ohio man correctly guessed all the games going into the Sweet 16, according to NCAA.com. But his streak of 49 correct picks was ended when Purdue beat Tennessee 99-94 in overtime of the second game in the Sweet 16.