CLEVELAND -- The Baker Mayfield era is here.
The Cleveland Browns announced Monday that Mayfield will be their starting quarterback.
Mayfield engineered four scoring drives and led the Browns to a 21-17 come-from-behind victory over the New York Jets at FirstEnergy Stadium last Thursday night, and will make his first-ever regular-season start against the Oakland Raiders at the Oakland Alameda Coliseum next Sunday.
"He has that magnetism," Browns coach Hue Jackson said following last week's win over the Jets. "He has it. He is still a young player. He has a lot of work to do. He has got to keep working. It was his coming out party. It is just really ironic that it happened that the quarterback on the other side was a rookie, too. Baker did some good things tonight. He truly did."
Prior to Mayfield entering the game, the Browns' offense sputtered through the first half, as Tyrod Taylor struggled to find any kind of a rhythm and completed just four of his 14 attempts for 19 yards before a concussion brought his night to a premature end.
With Taylor suffering the concussion in the first half, Mayfield entered the game, completed 17 of his 23 attempts for 201 yards and led the Browns to 21 of the final 24 points scored, all of which combined to give Cleveland the come-from-behind win.
Not one to shy away from the moment, Mayfield came out firing and completed back-to-back throws for a combined 31 yards, and after being stripped of the football on a sack, came back and threw a 16-yard completion to wide receiver Jarvis Landry on the ensuing play.
"It makes a huge difference," Jackson said of solid quarterback play. "You guys have seen this organization for years, all of you have. The difference has been the quarterback play. The quarterback play needed to improve and be better. That is what you saw when he came into the game and started to play like he did.
"You saw the offense start to move and the ball start to matriculate down the field. That position is huge. We know that. We knew that we drafted the right guy. I knew that that was the right guy, but it was going to be the right timing. Nobody knew how that was going to happen. This is how it has unfolded."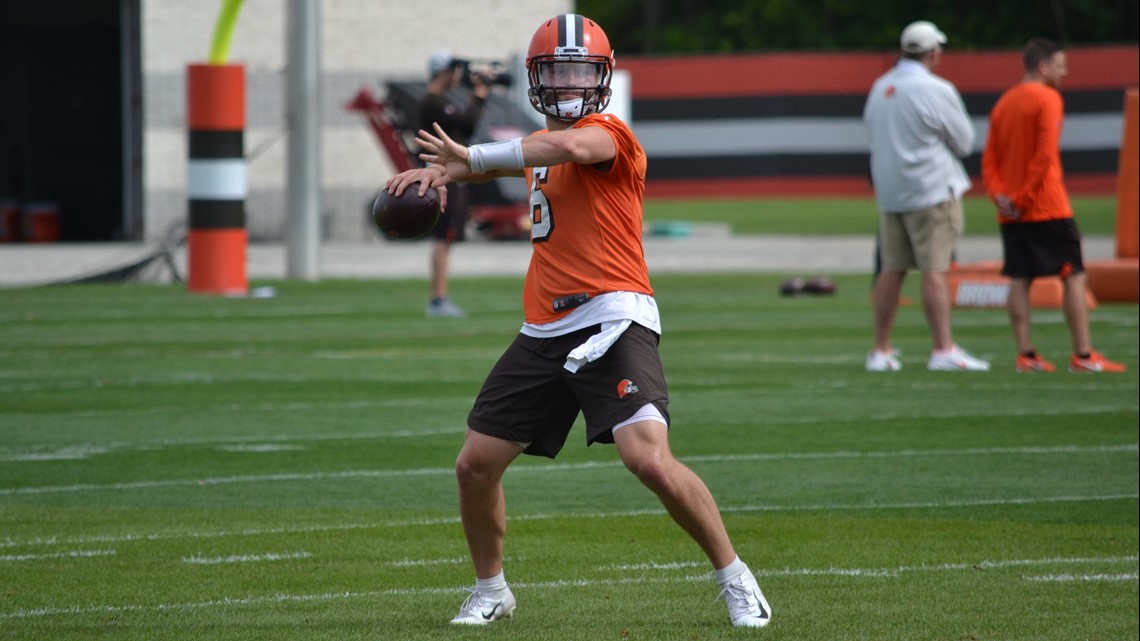 Mayfield went on to lead three more scoring drives, including two that were punctuated with rushing touchdowns from Carlos Hyde.
With the Browns trailing the Jets by three points, 17-14, and less than five minutes remaining in regulation, Mayfield engineered a 15-play drive that travelled 75 yards.
Despite having a touchdown taken off the scoreboard when Landry was flagged for an illegal block, Mayfield showed confidence in the young veteran receiver when he found him for a 12-yard gain that got back all of the penalty yardage and then some.
Then, Hyde rushed for the go-ahead touchdown.
"He took advantage of the moment and the opportunity," Landry said. "We always have seen him make these plays. As far back as when the Baker Mayfield story started, he has always made these types of plays. It is awesome to be a part of it."