The entrance is scheduled to close on Monday, Oct. 10 and remain closed for six to eight months, according to the City of Knoxville.
"On weekends it will be quite congested, but we will do our best to have police presence to make sure the traffic flow doesn't hinder people being able to use the park," Lakeshore Park Conservancy executive director Julieanne Foy said. "That's to do a lot of storm drain repair that is very much needed and we'll be widening the roads, putting in sidewalks."
When the entrance reopens in spring 2023, it will be wider and feature an acceleration lane—making it safer for exiting motorists to merge on northbound Northshore Drive. Also, the park's perimeter loop trail will be moved further into the park to avoid the current conflict between pedestrians walking the loop and vehicles entering the park.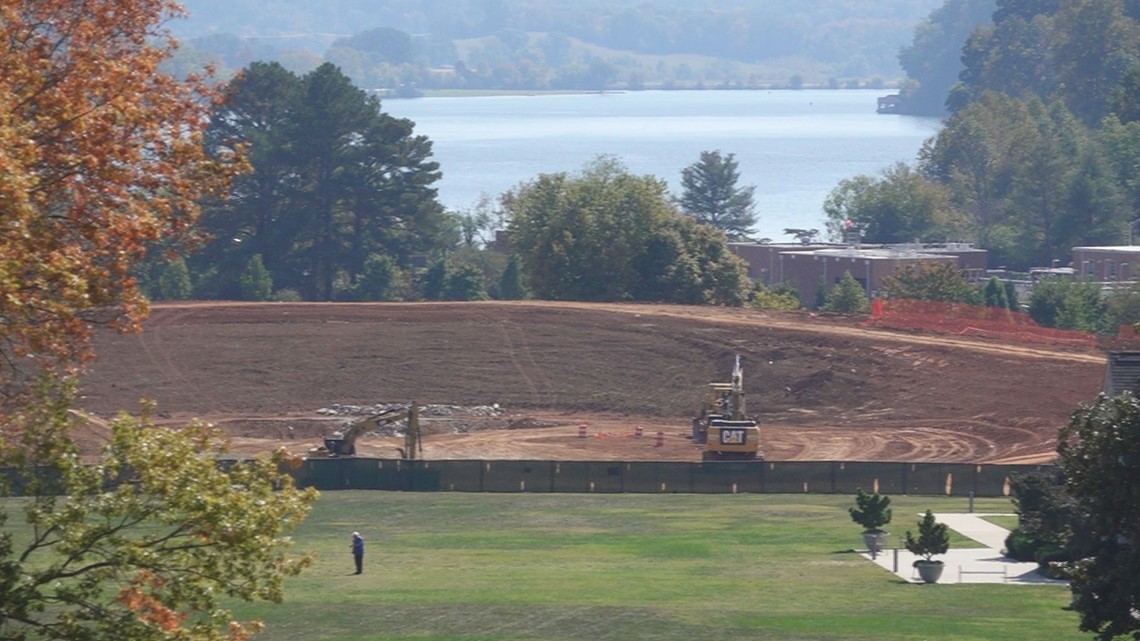 All visitors will need to use the park's Lyons View Pike entrance and exit that's across from the East Tennessee State Veterans Cemetery, the city said.
"That's going to affect traffic a lot because a lot of people use that exit," Sarah Venable said. "All the construction in the middle is kind of a bummer, because you can't cut through the park anymore."
Venable said she visits Lakeshore Park almost daily. She is looking forward to the project's completion.
"I love what they've done so far — that new picnic area up top is gorgeous," Venable said. "So, I'm excited to see what they're doing."
Lakeshore Park Conservancy officials are asking that visitors be patient when there is congestion entering or leaving the park. Off-duty police officers will be hired to help direct traffic when there are large events at the park.
"We know that it is a little bit of an inconvenience to have to use a different entrance," Foy said. "But, in the long run, I think everybody will appreciate what we're doing in the park."
In addition to the entrance closure, the southwestern section of the park's popular perimeter loop will be closed starting Nov. 1 and stay closed until the park project is completed in spring 2024.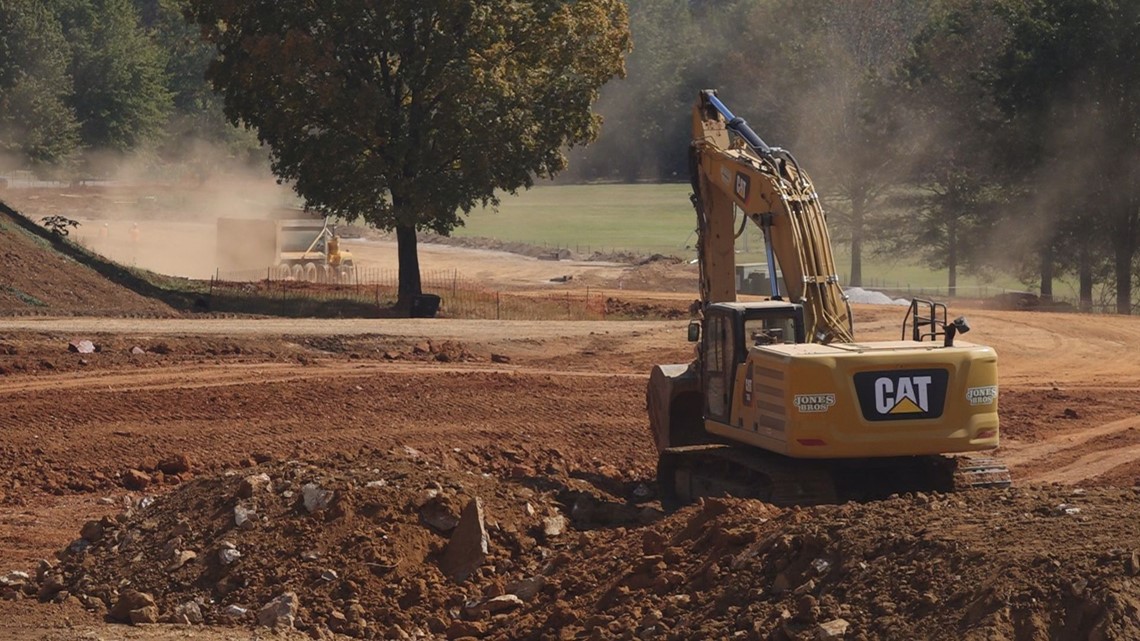 There will be a temporary 1,000-foot-long, 8-foot-wide trail that will skirt the construction zone but still allow walkers to enjoy a smaller circuitous tour of the park. The temporary trail will connect to the HGTV Overlook area and link to existing trails unaffected by the construction zone.
"I've been coming here for 28 or 29 years when it was an institute," Allie Sparks-Mattice said. "I've seen it transform into something that is absolutely incredible."
The new improvements coming to Lakeshore Park include four new baseball fields, a new fieldhouse with event space, three new pavilions, a new playground, a park maintenance building, new parking and walkways at the soccer fields, an outdoor seating area for small meetings and gatherings, a large sculptural mound, renovation of the playground and restrooms currently at the Hecht Pavillion, a new meadow and improvements to the walking trail in the southwest portion of the park.