KING COUNTY, Wash. — Washington law enforcement awarded five teens the "Medal of Heroism" on Aug. 3 after they helped a deputy escape a suspect's chokehold during a unpredictable arrest, officials said.
The altercation began when a deputy with the King County Sheriff's Office attempted to arrest a person she suspected was driving under the influence in Auburn, Washington.
Trapped by her attacker, the deputy was struggling to breathe, according to the sheriff's office.
At that moment, five young men between the ages of 16 and 19 who were nearby jumped into action to help, officials said.
Darrell Swilley, 16, Isaiha Sansaver, 17, Dominic Sansaver, 19, Tyran Powell, 18 and Kai Tavares, 18, assisted the deputy by subduing the suspect, the office said.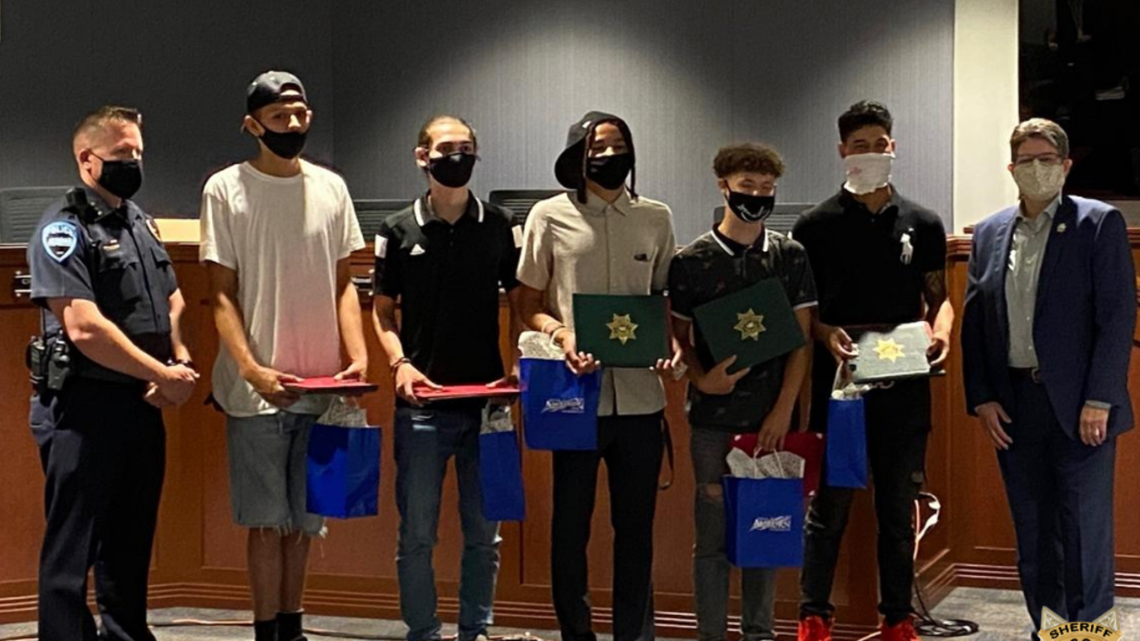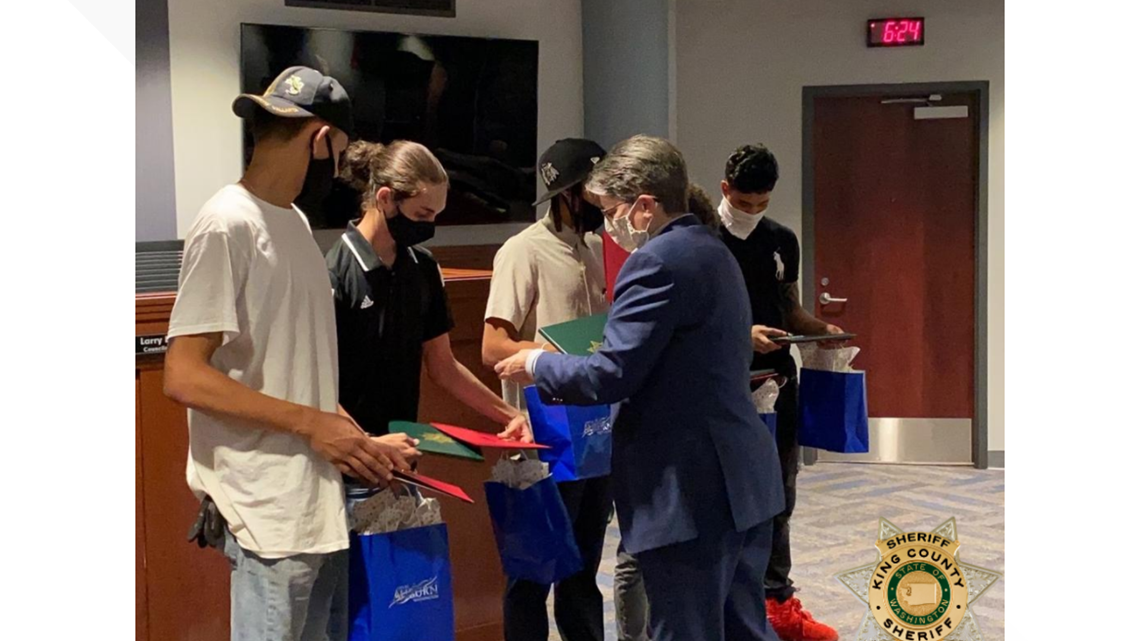 The deputy was then able to get free and arrest the suspect.
"They quite possibly saved her life," the King County Sheriff's Office said.
On Aug. 3, King County Sheriff Mitzi G. Johanknecht and Auburn Police Chief Daniel O'Neil honored the teens with the "Medal of Heroism." According to the office, the group is only the second citizen honoree in the history of the award.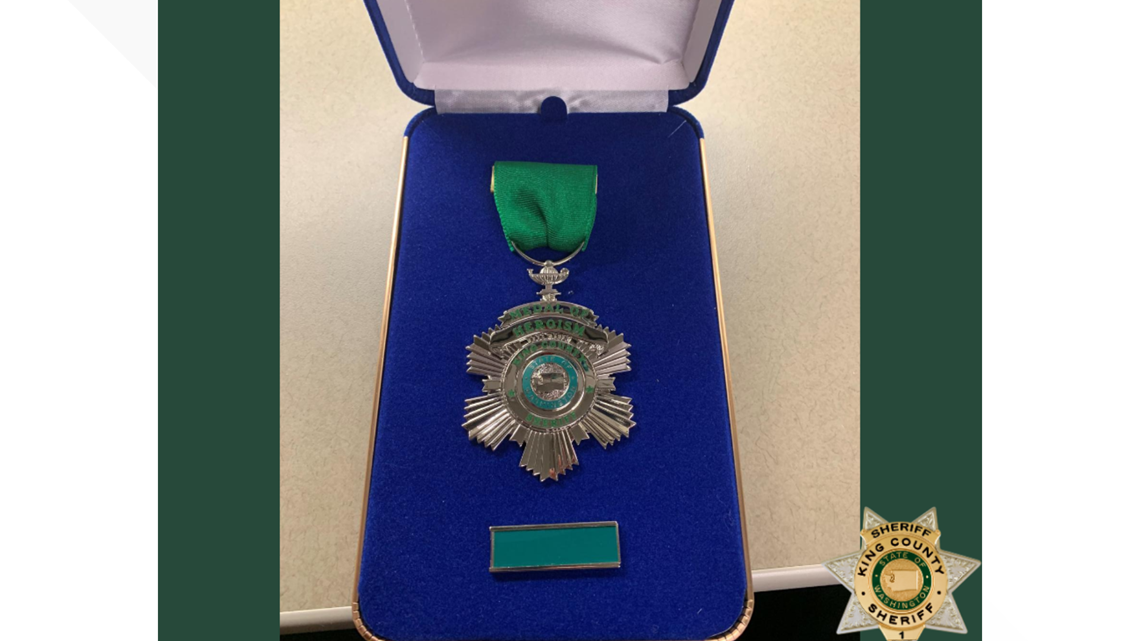 Sheriff Johanknecht created the award to "honor community members who do extraordinary things," according to the office.
HeartThreads are the best stories about the best of us. Want more? Follow us: