WASHINGTON, D.C. -- Most teachers help pave the way to their students' graduation. But one D.C. teacher's students supported him in attaining his master's degree and in inspiring the next generation.
Alejandro Diasgranados, known to his students as Mr. Dias, is a reading and language arts teacher for third and fourth graders at Aiton Elementary School. The school is in Ward 7 of northeast D.C.
"This area has been plagued with not so great news," said Alejandro. "But my students come to school resilient. They are truly warriors. I've never seen students who are able to come to school through everything that's going on and still be excited to learn."
The students aren't the only ones excited to learn. For the past two years, Alejandro taught his students while simultaneously studying for his master's degree in education at John Hopkins University.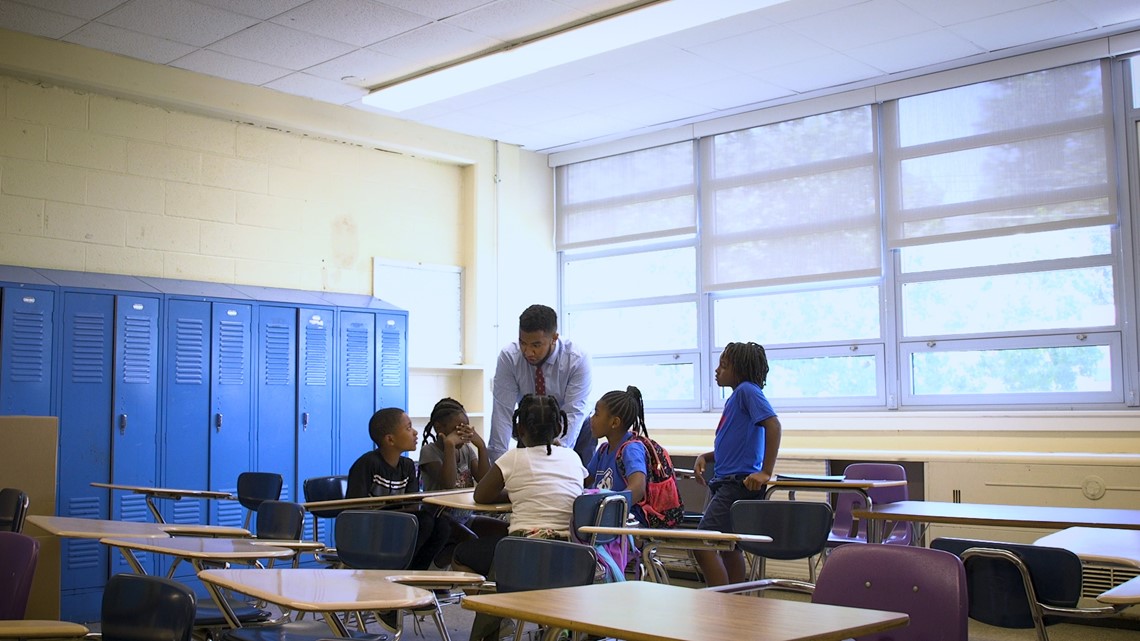 This was Alejandro's schedule: Leave for work at 7 a.m. Get home around 6 p.m. Go to class at 7 p.m. and work until 2 a.m. Then wake up and do it again.
The 26-year-old teacher credits his students for getting him through his grueling schedule. While he looked to them for inspiration, they also served as a daily reminder of why he was working so hard.
So, when it came time for his graduation, Alejandro's students wanted to be a part of it. But his graduation was in Baltimore, around 50 miles away. How would a group of children get there during school hours?
"After I saw their faces and how excited they were, I knew they needed to be there… I mean, they were the ones who helped me through this program," said Alejandro. "This degree should have their names on it as well."
Alejandro decided it would be the perfect opportunity to both thank his students for helping him and inspire them to graduate college one day. He devised a plan. First, they made graduation caps out of paper.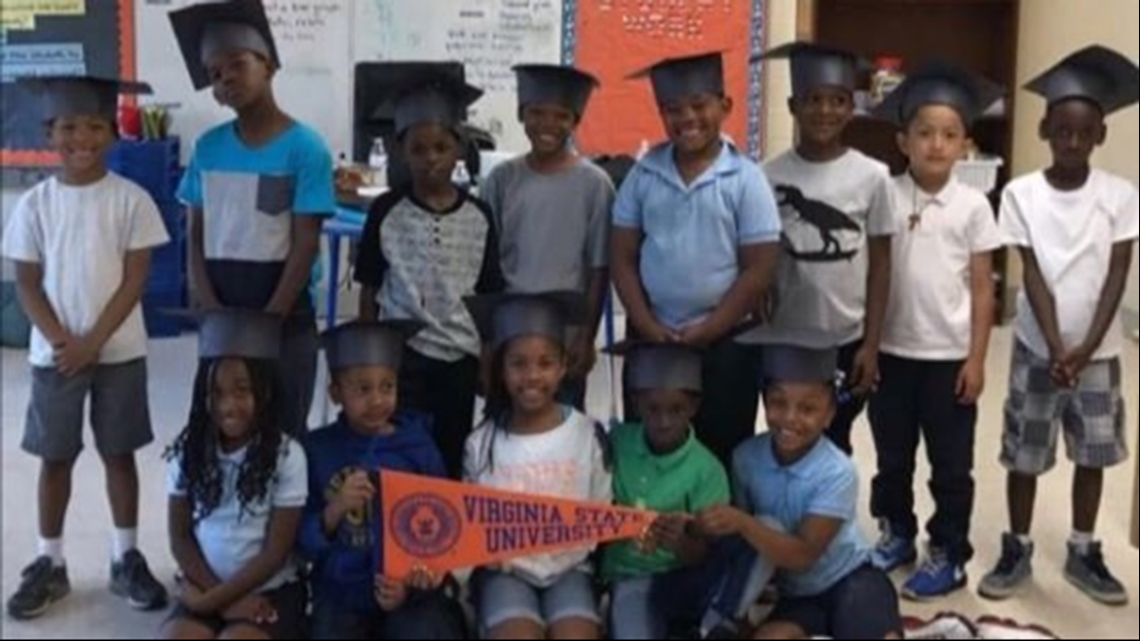 "When they put it on, it wasn't just construction paper, it was not just an art project. I really felt like they really took it all in like, 'I am a college graduate,'" said Alejandro.
Then they set up a GoFundMe account in hopes of raising enough money to pay for a school bus, sack lunches and possibly tickets to the Baltimore aquarium for after the graduation ceremony.
Alejandro and his students never expected the reception their fundraiser would receive.
"It was just amazing the amount of support we got from the community and so many people just wanted to help," said Alejandro. "It shows it truly takes a village to raise our children."
Their fundraiser exceeded their $2,000 goal by $500, securing the aquarium tickets and allowing them to get pizza instead of sack lunches. But even then, there was extra cash. That's why Alejandro decided to order real graduation caps and shirts with the saying, "We are up next. I am college bound."
When John Hopkins' graduation day rolled around, his students filed into the graduation hall, wearing their caps and shirts, and beyond thrilled.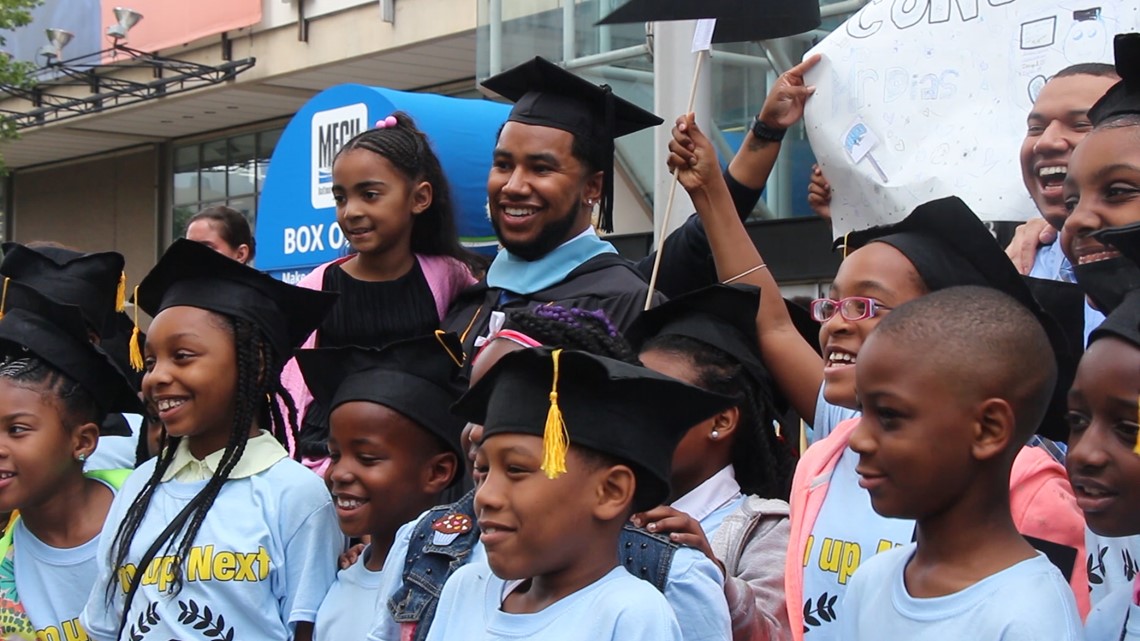 "Right when I walked into the arena, I heard a loud screech and I knew exactly where they were sitting," said Alejandro.
The special day wasn't just for Alejandro, but for them.
"For me I've already graduated from undergraduate and that was my big day I felt like, but this was a lot bigger than me," said Alejandro. "For them to have this experience they may never forget and when they're applying to college they know, 'Okay. This is what I'm working towards.'"