KNOXVILLE, Tenn — On July 16, 1969, John Cofer woke up extra early at a relative's house in Melbourne, Florida.
It was the day he would get to see the Apollo 11 rocket take off.
"Mom knew someone who could get a pass to get on the base on Cape Canaveral: the Kennedy Space Center," Cofer said. "We had a great shot of the rocket."
Cofer remembers standing near NASA's Vehicle Assembly Building, about three miles from Launchpad 39A, where the Saturn V rocket took off en route to the moon.
He said it was an amazing experience and one that he knew he would never want to forget. So, he brought a tape recorder with him that summer day.
"I put it on top of the car and turned it on and then turned up the car radio and captured the broadcast," he said.
Today, he treasures those audio recordings as he looks back on the 50 years since the Apollo 11 mission.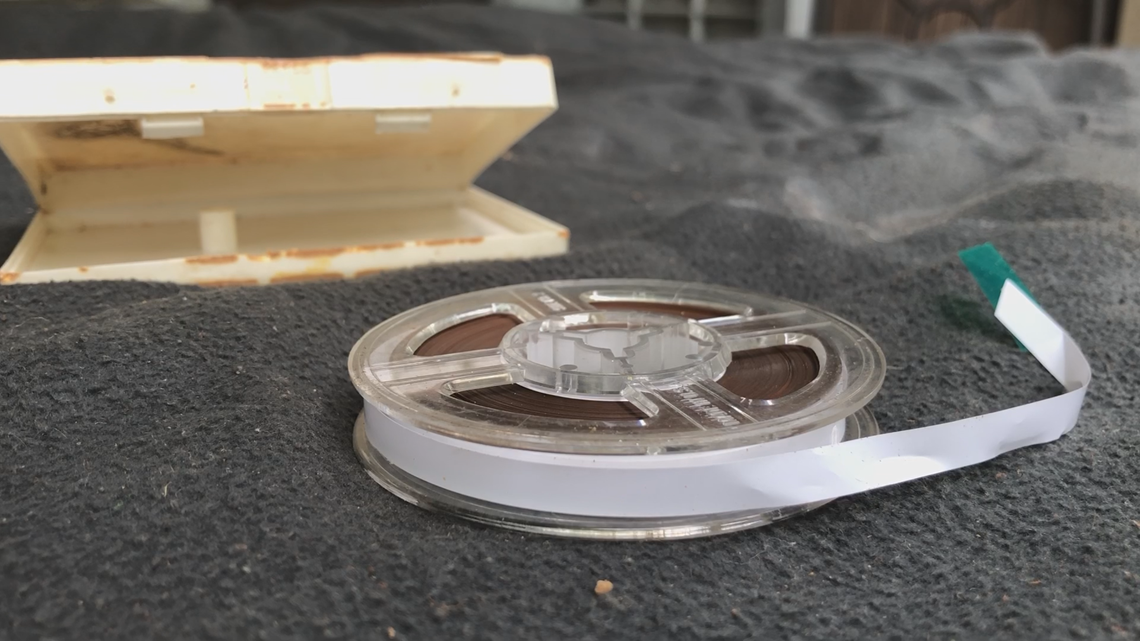 But not everyone was alive for the historic moment.
"It is amazing that a lot of people don't, of course, remember it," said the Muse Knoxville director of experience Nancy Laurence.
To help children and adults learn about the Apollo missions and space exploration in general, Laurence helped plan various space activities and crafts.
Some visitors made lunar modules with pasta and rockets with eye-droppers. Others got to learn about chemical reactions with baking-soda rocket boosters.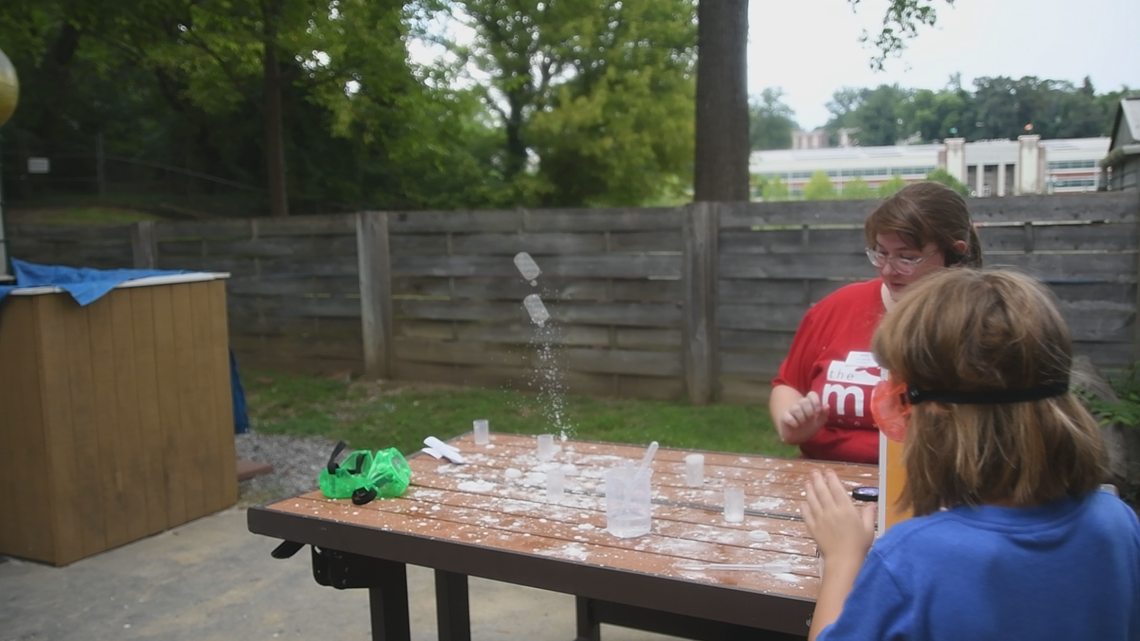 "You forget how much technology has grown in just a very short time,' Laurence said. "There's not that many people left who actually walked on the moon, so it's historical, as well as significant in science."
Laurence remembers watching the moon landing herself fifty years ago.
"It was on a little tiny black and white TV," she said.
John Cofer had returned home to Virginia by the time the rocket landed on the moon, but still remembers watching it on a small television with 'primitive' graphics.
He walked outside his home to look at the moon after watching astronauts Buzz Aldrin and Neil Armstrong take the first steps.
"Just to realize that there were people up there... that was a historic moment," he said. "And just a major achievement of man kind."