Tortoises aren't the fastest animals, especially when it comes to recovering. Nearly two years after Zoo Knoxville helped save 10,976 endangered radiated tortoises from a home in Madagascar, some are starting to return to the wild.
On March 9, the zoo announced that it and the Turtle Survival Alliance was awarded a $50,000 grant from the Association of Zoos and Aquariums to return 1,000 tortoises. The grant was given through their SAFE: Saving Animals from Extinction grant program.
The tortoises were rescued from wildlife traffickers in 2018 in the largest global confiscation of tortoises ever, according to a press release from Zoo Knoxville. They were taken from a single home in Madagascar and treated by medical teams.
"Now we have the funds to properly monitor them post-release," Rick Hudson, President of the Turtle Survival Alliance, said in a press release. "Reintroduction is an intensive process, and with 25,000 tortoises in our captive centers, it is imperative that we develop a model for transitioning them back into the wild to restore depleted populations."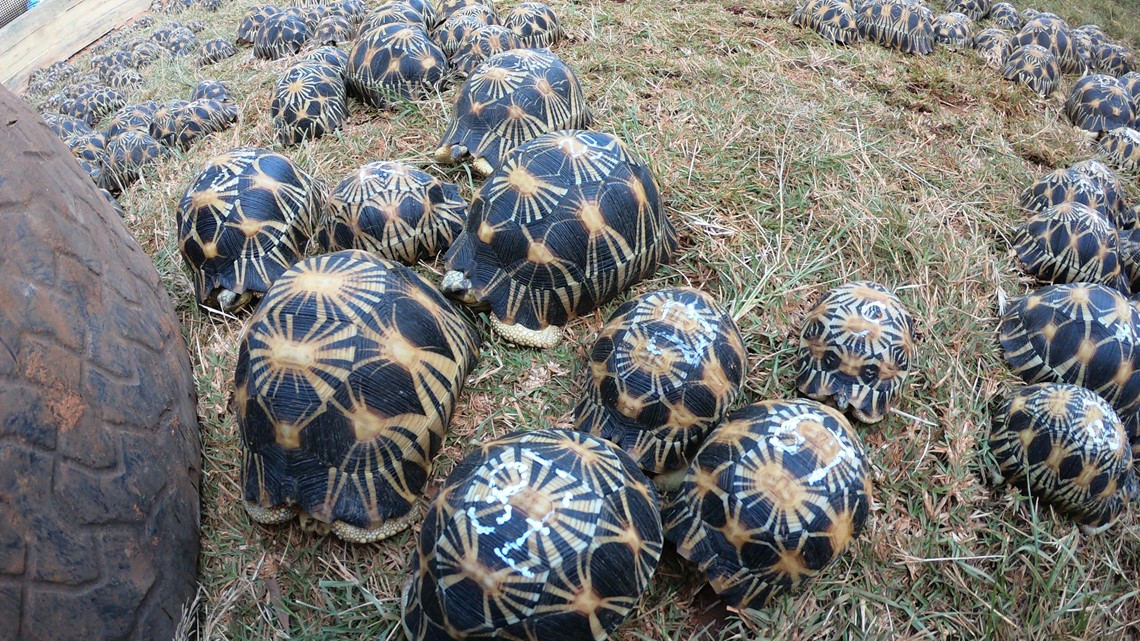 The zoo and the Turtle Survival Alliance needed to take several steps before the tortoises could be completely released.
First, teams needed to find a good release site in Madagascar, where the tortoises can reenter the wild safely. Then, teams will need to build "soft" release pens to hold the tortoises until they are more established in the new environment.
Wildlife professionals will also use radio transmitters to track the tortoises' locations as they venture out into the wild. A coordinator from the Turtle Survival Alliance will also work with residents to protect the endangered tortoises from poachers.