KNOXVILLE, Tenn. — Recent wildfires in the U.S., incoming smoke plumes from Canada, and East Tennessee's expanding drought monitor all have people wondering when the rain was finally going to come back.
Abnormally dry conditions began at the beginning of May and have been growing throughout the Northern-Central Valley since then.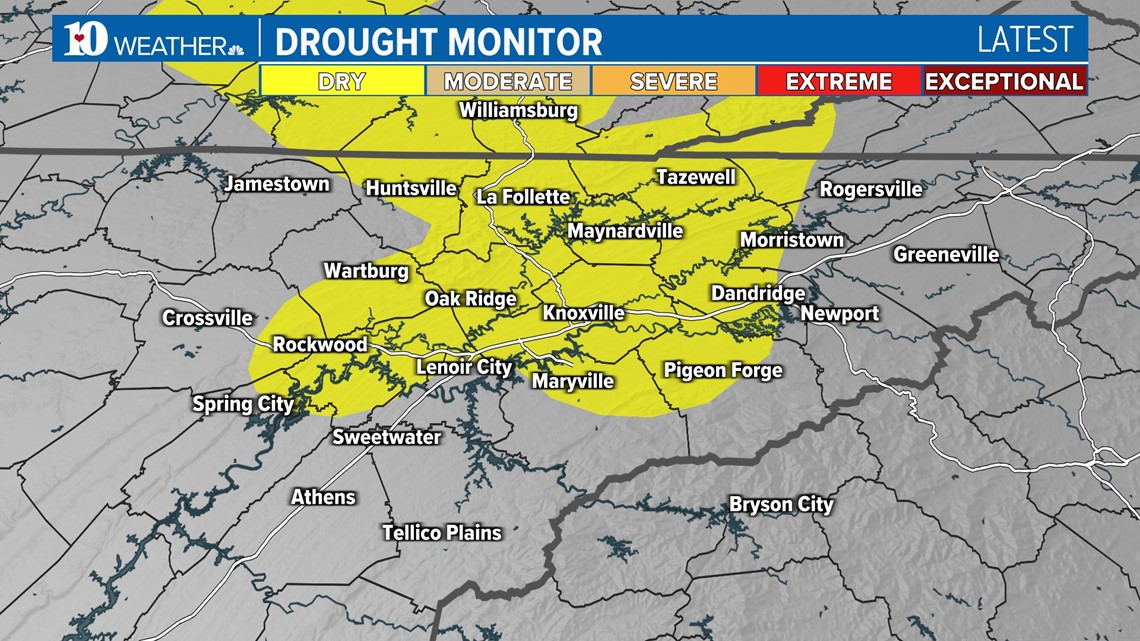 As the winter and early spring of 2023 progressed, East Tennessee stayed warm and wet. It helped the region stay slightly, but consistently above average in terms of rainfall accumulation.
But around the end of April, there was a shift so drastic that the month of May ended 2.58 inches below average. At this point at the beginning of June, we're almost four inches below average.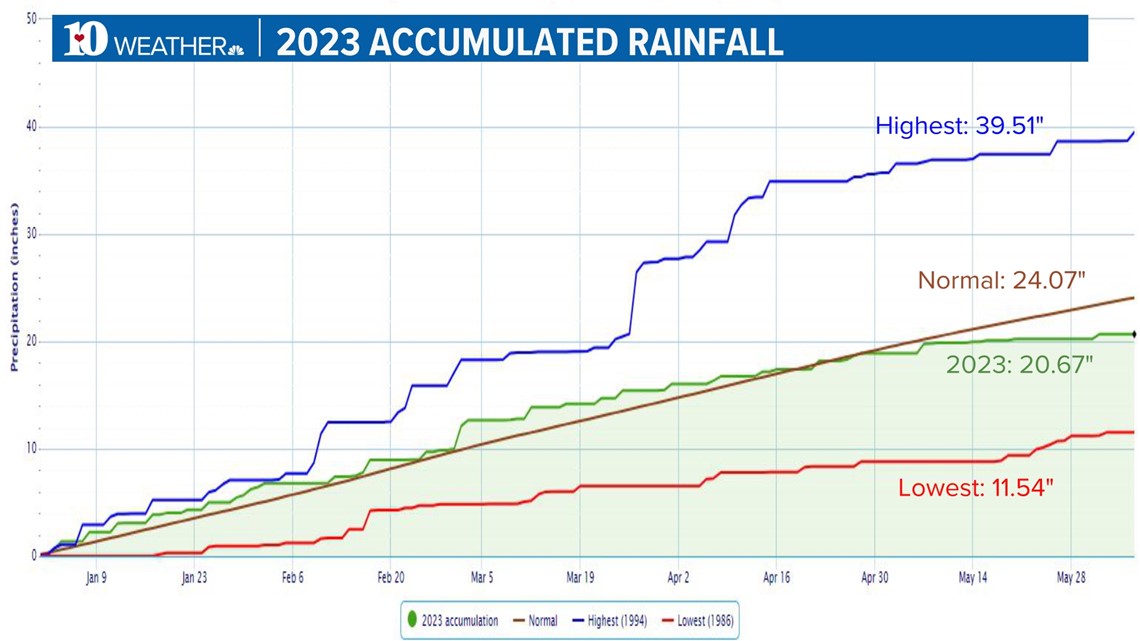 Since the drought is relatively light (a Level 1 out of 5), the main impact we'll see is in agriculture and water levels. There are multiple spots within the Valley that getting very far below average. When compared to the drought monitor, you can directly tell where the drought is spreading and why.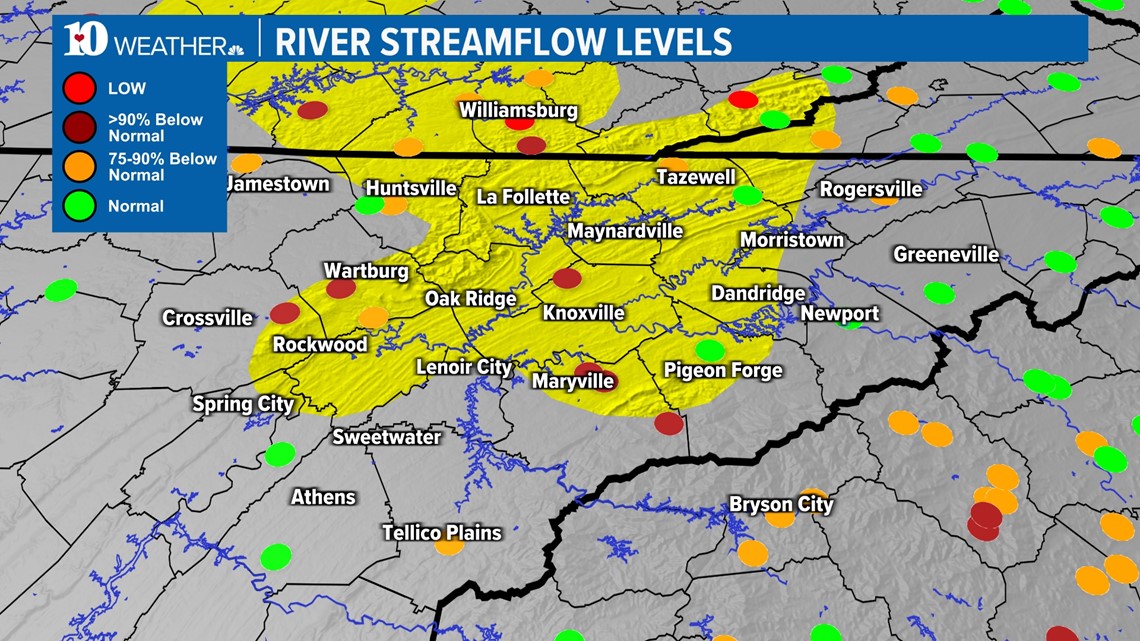 On the bright side, we do finally have widespread beneficial rain on the way. And luckily, it'll be early in the week so we'll see it on the following drought monitor release.
Looking toward the summer, the Climate Prediction Center doesn't have any drought predictions over the state of Tennessee. In fact, they've predicted this summer should see above-average rainfall.
The month of June specifically is expected to be average, which is 4.04 inches. If we fulfill that, it could bring us out of the drought this month. If not, we can keep doing our rain dances and putting hope into July and August.
Climate Prediction Center Summertime Outlooks