A troubling intersection on Broadway at Hall of Fame Drive in North Knoxville will likely undergo a major transformation in the coming years, and right now, city leaders say a roundabout is the most popular option.
Right now, you can only head north on Broadway when accessing it from Hall of Fame Drive. Drivers who need to go south, towards downtown, have to go find someplace to turn around or make a dangerous illegal u-turn.
The city hired a consulting firm to take a look at possible improvements on that section of the Broadway corridor, and the alternatives at the Broadway/Hall of Fame intersection are pretty interesting.
"The favorite option includes a roundabout," according to a tweet from the City of Knoxville.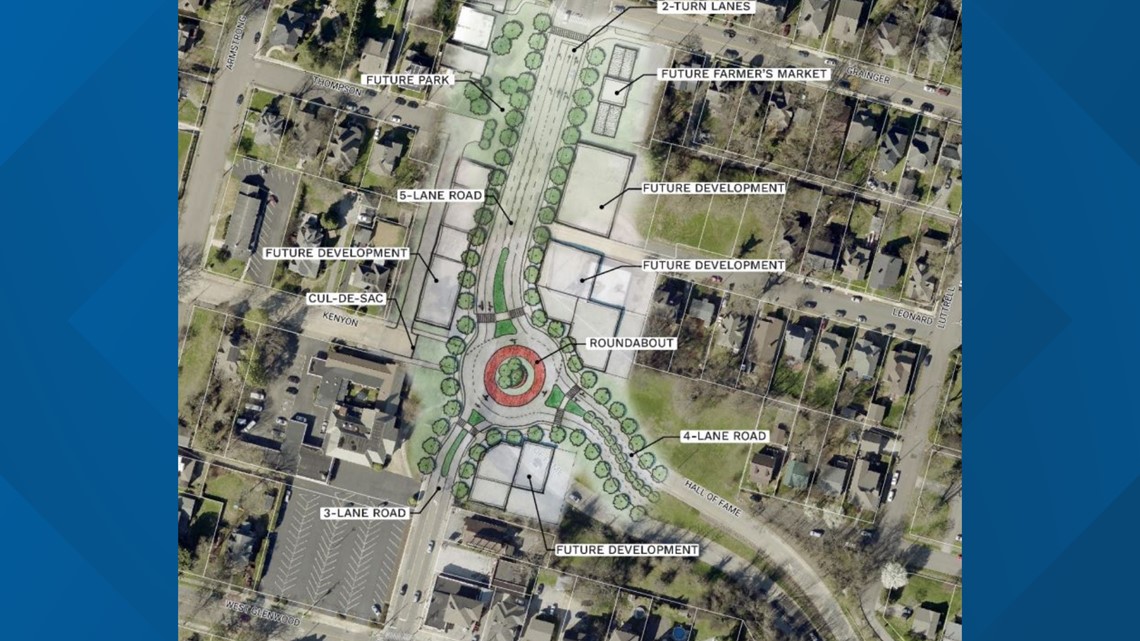 You can take a look at the whole study here, but basically the company came up with three possible solutions to make that intersection safer and more accessible using a T-intersection with red lights or a roundabout.
Roundabouts are becoming more and more common in the United States, but many drivers are still a little leery of them just because they aren't used to them.
No final decisions have been made.