KNOXVILLE, Tenn. — It could take up to a week to repair a sinkhole on World's Fair Park Drive in downtown Knoxville.
The small but deep hole opened up on Saturday between Clinch and 11th streets.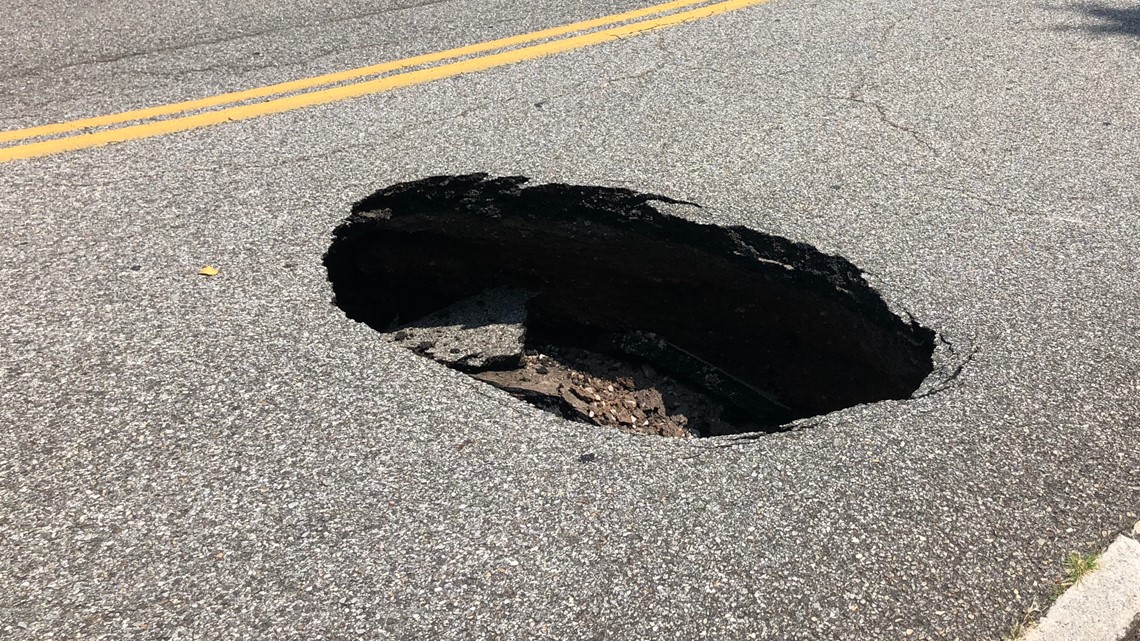 City officials said the hole was caused by a failed 24-inch pipe under the street. It failed because a storm drain rusted and collapsed. It is not a geological sinkhole, so is not expected to grow in size.
The road will be closed indefinitely due to a sinkhole, which authorities say is encroaching on the Knoxville Museum of Art parking lot.