I-40 has reopened in Roane County after a tractor-trailer's cargo burst into flames Friday.
Westbound traffic on Interstate 40 at mile marker 342 had to be shut down because of the fire, according to TDOT.
The burning tractor-trailer was on the hillside stretch of the interstate, leaving the valley. TDOT said the fire spread to a nearby wooded area, and crews are currently working to put it out off the right shoulder.
According to area TDOT spokesman Mark Nagi, westbound traffic is being diverted at Exit 347, the Harriman/Rockwood exit.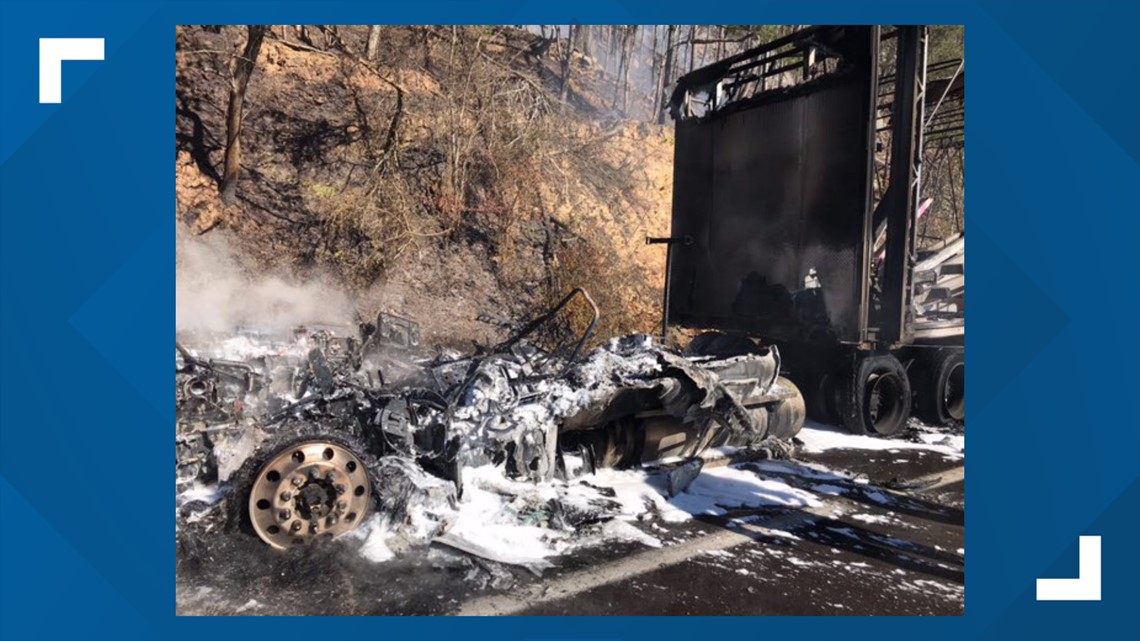 It's not clear if there are injuries. Circumstances of the crash haven't been released.
10News will bring you more details as we learn them.