ALCOA, Tenn. — Across the nation, major airline carriers are slashing routes because of the coronavirus pandemic.
McGhee Tyson Airport in Knoxville is already seeing those impacts.
"The COVID-19 pandemic has had a major impact on flights into and out of McGhee Tyson Airport since mid-March," airport spokesperson Becky Huckaby told 10News.
As of April 1, Huckaby said they anticipate the number of scheduled flights leaving McGhee Tyson Airport in April will be down 50 percent. Passenger numbers are expected to drop by 85 percent.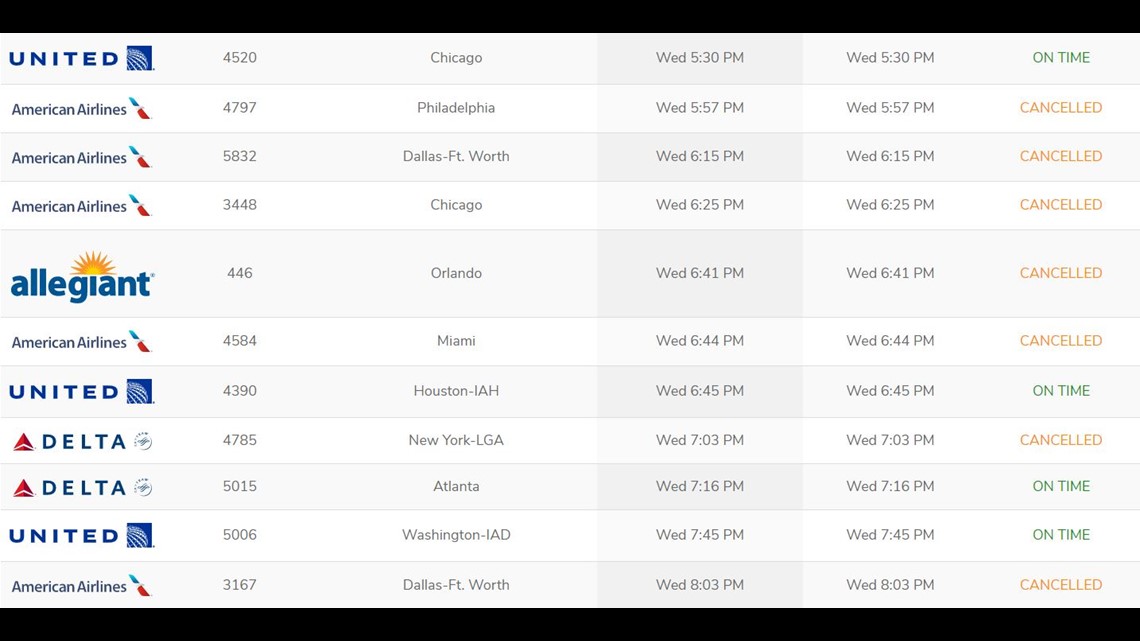 "We are open and will continue to provide flights that support our nation's critical functions such as essential travel, medical transportation, supply delivery, and cargo operations," Huckaby said.
On March 12, the airport announced its staff is increasing their normal cold and flu season cleaning efforts due to COVID-19.
Restrooms are cleaned hourly with multipurpose cleaner, de-greaser and sanitizer.
No contact vapor sterilizers are used daily with hospital grade disinfectant.
Hand sanitizer is in all airport restrooms.
The airport has increased cleaning of highly used areas of the terminal building where passengers and guests are.
On March 28, the Centers for Disease Control issued a travel advisory for residents of New York, New Jersey, and Connecticut due to extensive community transmission of COVID -19.
Most of the flights departing to and arriving from those areas April 1 were canceled.