Blackberry Winter is bringing us some of the coldest temperatures we've ever had this late in the spring season.
We tied the record low of 37° (set in 1989) Thursday morning in Knoxville.
We tied the record low of 36° (set in 1947) Saturday morning in Knoxville and more records are in jeopardy.
With mostly clear skies, light winds and dry air in place, we could challenge a 114-year-old- record tonight. *The current record for the date is 37° set in 1906.*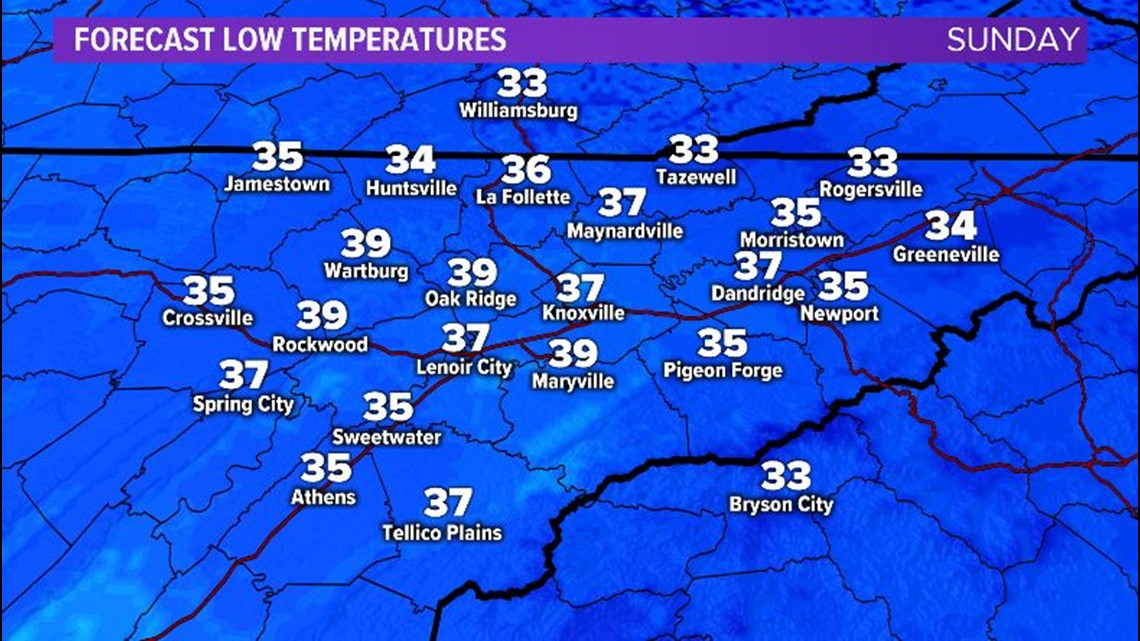 **A Freeze Warning (dark blue) and Frost Advisory (light blue) have been issued from midnight to 10 a.m. Sunday morning. Cover/protect sensitive plants!**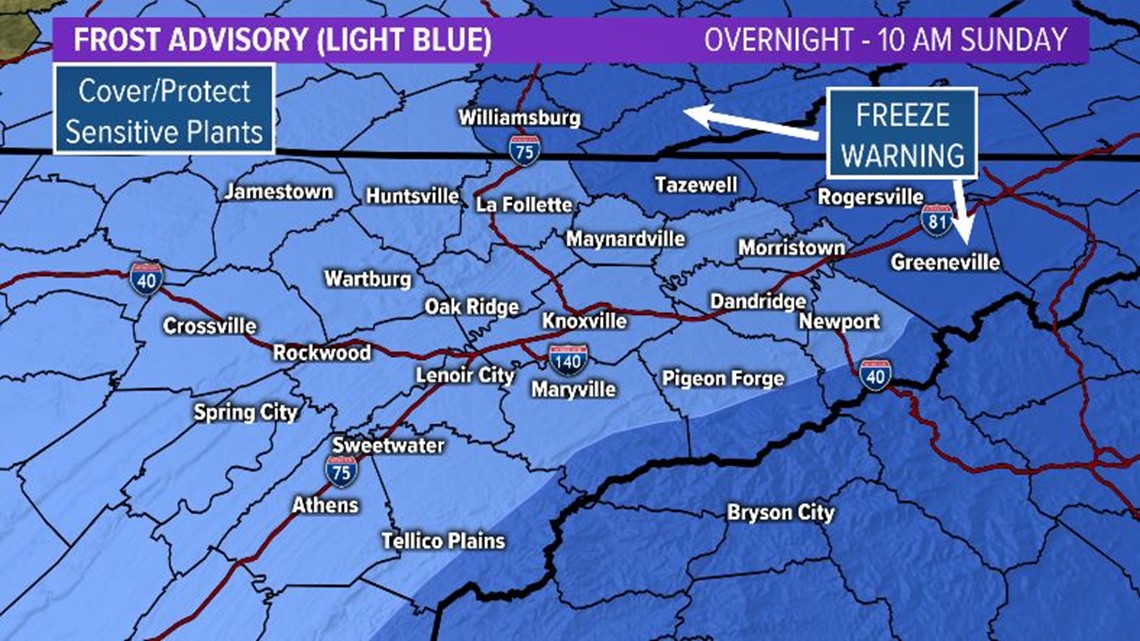 Widespread frost is possible Sunday morning so you'll need to plan to cover/protect sensitive plants.
We may be close to record-low temperatures again Sunday night and Monday night. Check back for updates!

Highs will warm into the middle to upper 60s on Mother's Day and from there, longer range forecast models hint at possibly swinging to an above-average temperature trend for mid-late May.