COOKEVILLE, Tenn. — When an EF-4 tornado ravaged the state of Tennessee in the winter of 2020, the people of Cookeville were left devastated.
Of the estimated 25 people who died that February morning, at least 18 called the small, close-knit town home.
It was the second deadliest tornado event in Tennessee history.
For survivors, working through the horrific memories of that night can be just as hard as rebuilding a home.
They remember the screams for help. Ceilings falling on them. What is is like to think these moments are you last. They remember faces of neighbors lost to the storm.
Surviving a natural disaster is a trauma that will linger long after material possessions are rebuilt.
For rescue workers, the range is between 10% and 20%, while the range for the general population is the lowest, around 5% and 10%.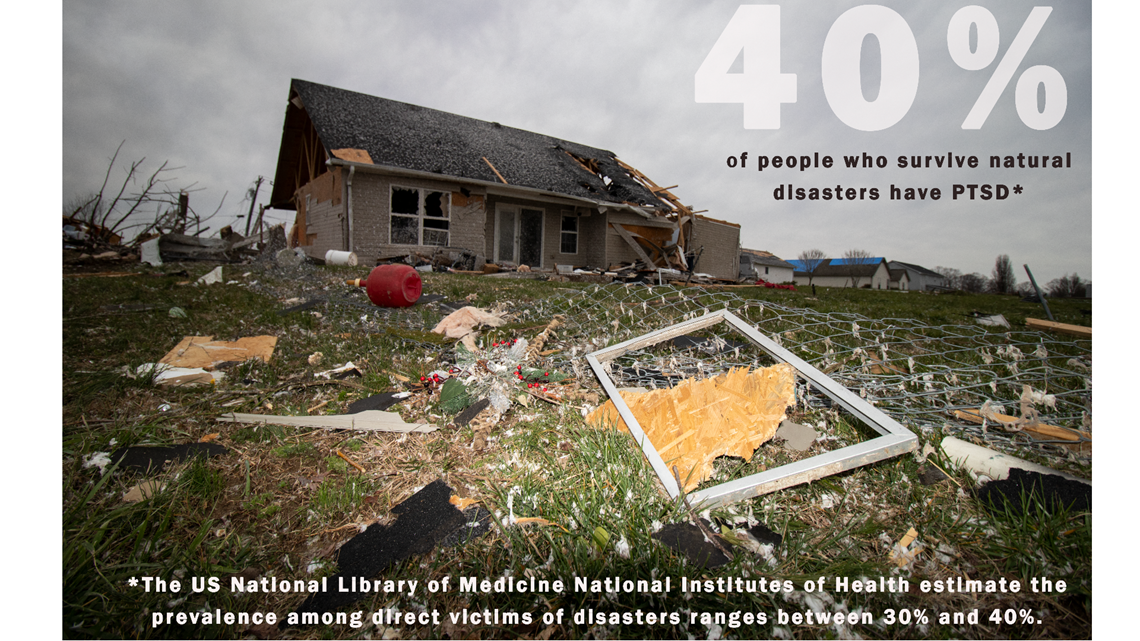 According to the American Psychological Association, the following are common symptoms of trauma:
Intense and sometimes are unpredictable emotions — irritability, mood swings, anxiety, and depression manifestations of this.
Flashbacks: repeated and vivid memories of the event that lead to physical reactions such as rapid heartbeat or sweating
Confusion or difficulty making decisions
Sleep or eating issues
Fear that the emotional event will be repeated
A change in interpersonal relationships skills, such as an increase in conflict or a more withdrawn and avoidant personality
Physical symptoms such as headaches, nausea, and chest pain
In light of the devastation in Putnam County and the statistics on survivor trauma, WBIR aims to create a safe space for people in the community who are working through traumatic memories of that night.
This is a safe space for people impacted by the storm to share their stories.
Whether you were directly affected, volunteered or organized shelter for people needing home — your story matters. How you work through this disaster matters.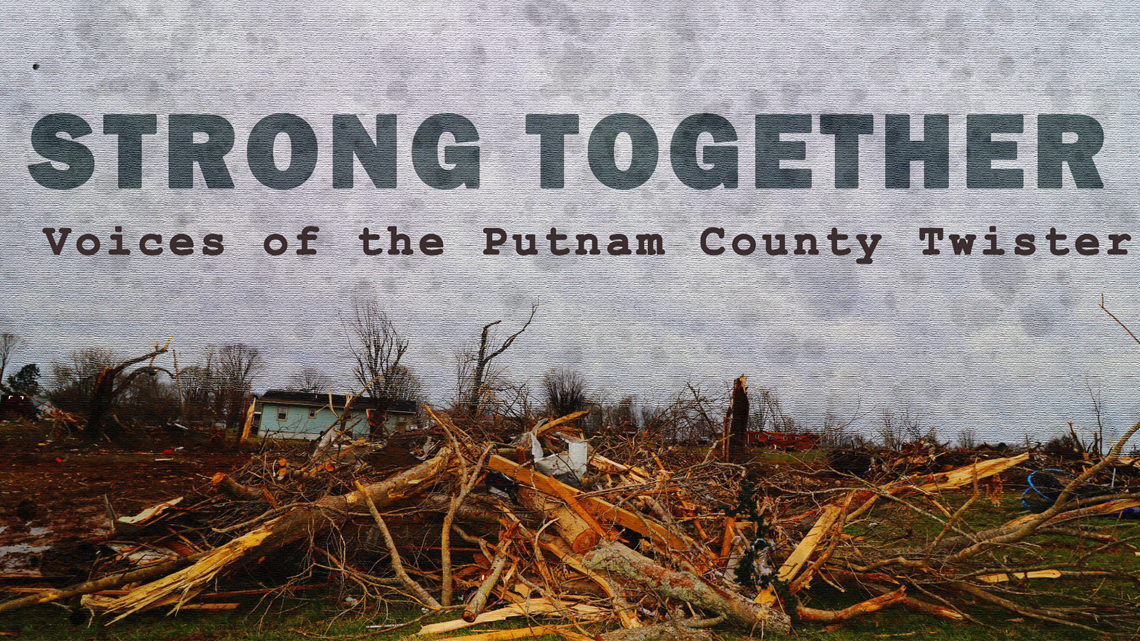 "With some superhuman strength, he managed to pull me out."
The morning of Feb. 3, Jazlinn Cojin woke up with a brick wall on top of her.
Some rooms away, her father was screaming her name.
"He was trying to pull me out of the rubble. With some superhuman strength, he managed to pull me out," Cojin said.
Her body hurt, but it was something she could ignore. She had to. Because when the sun rose upon her devastated neighborhood the next day, she was determined to help.
"I left the hospital immediately and just came here. I knew it was going to be a lot of hard work, I knew everything helps. Everything counts," Cojin said.
Ever the artist, the Cookeville High School senior made her way back to her destroyed home and took inventory of what used to be her bedroom.
Smashed glass lined the floor. Piles of SAT books lay drenched and useless. The brick wall that could have killed her lay scattered across the carpet.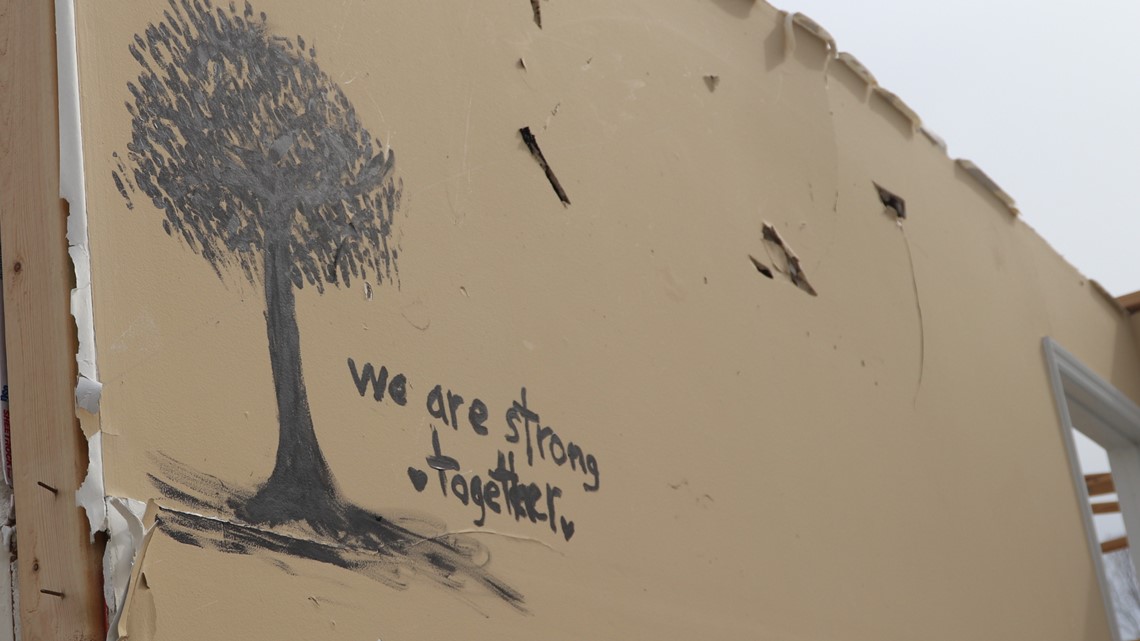 An artist from the time she was little, she looked at the still-standing wall of her bedroom walls and made it her new canvas.
She dipped her hands in black paint and created something beautiful.
It is both a mural and a reminder.
"I think I just wanted something to reflect how the community has stood up together and really showed their hearts to everyone, all the victims of the tornado. And how we can all grow and prosper together," Cojin said.
Throughout the day, as crews sifted through wreckage and people reclaimed what they could of their homes, Cojin's family of four will have to decide where to go next.
Wherever they go though, Cojin knows they will do so - as her mural says - together.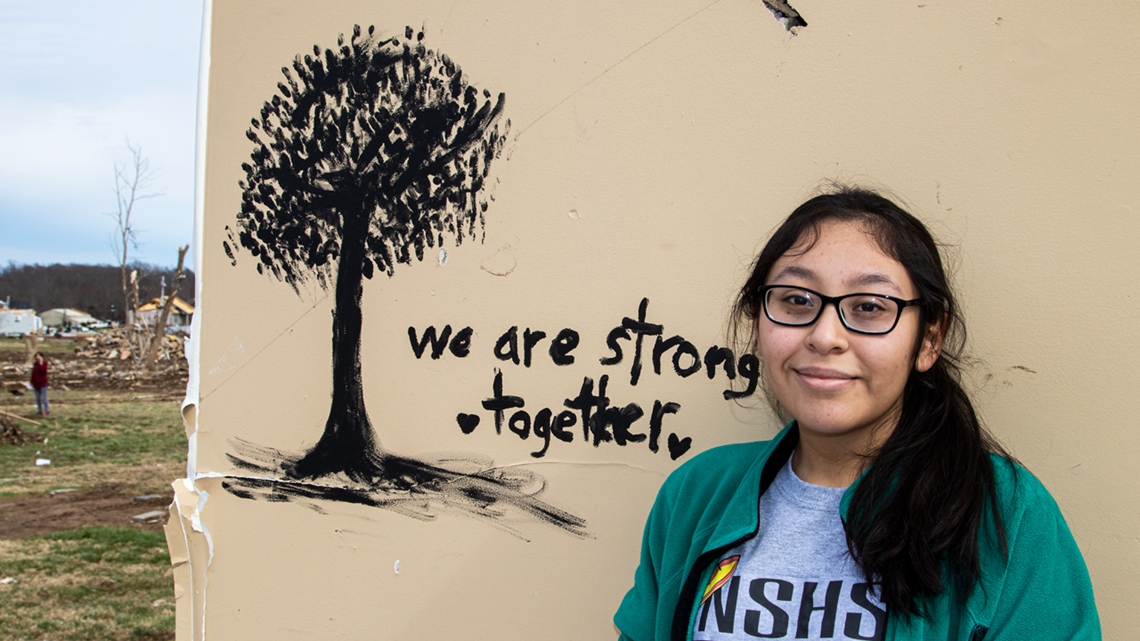 "They walked into heaven together."
Matt Pitts walked into the Cookeville Community Center needing something to distract his mind.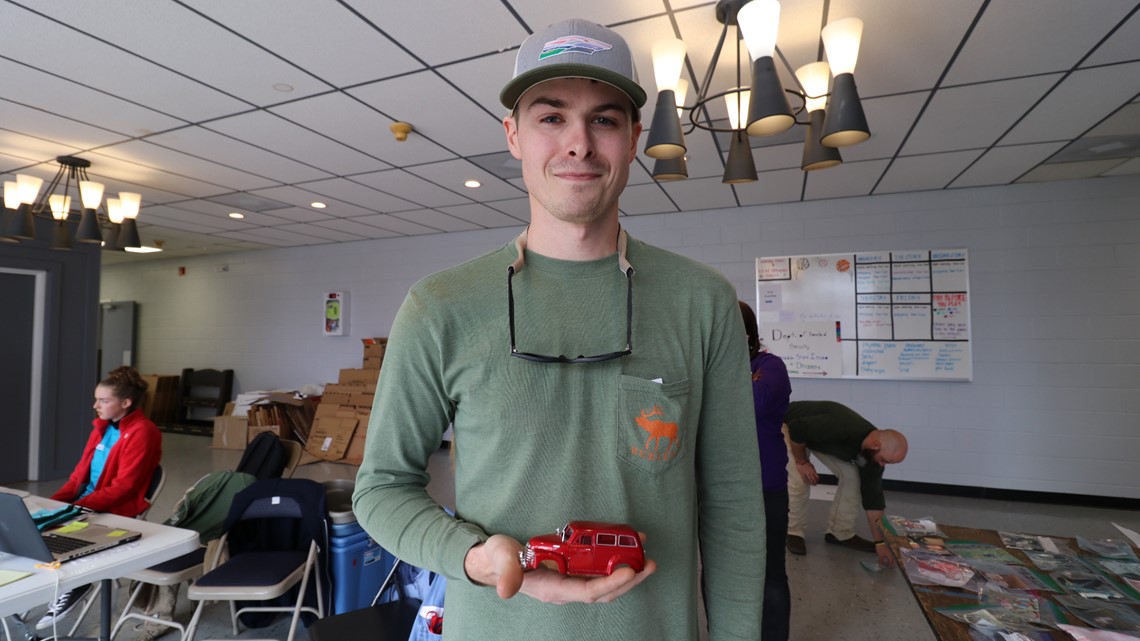 Just last weekend, he had headed into town from Lexington to celebrate Sawyer, his nephew. It was his second birthday.
Now his sister Erin, his brother-in-law Josh, and young nephew lay among Cookeville's dead.
"It's tough on us, but it's better that they went together. It would have been so much harder on them," he said.
Still, it's tough. He headed to the center seeking a way to occupy his mind and left with one final gift from his departed loved ones.
It was a torn and tattered picture of Erin and Joshua on their wedding day. The couple is holding hands and crossing train tracks.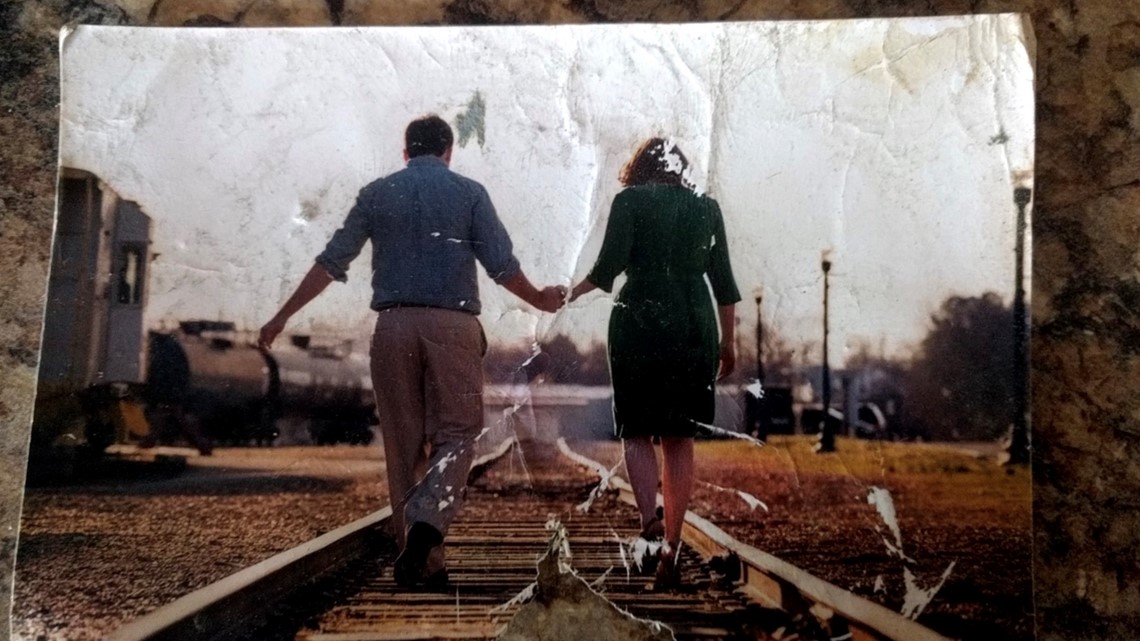 For Pitts, it is a symbol of the storm's inability to separate his family.
"How many families can you say they lived together and they died together as a family? And they got to go to heaven together," he said.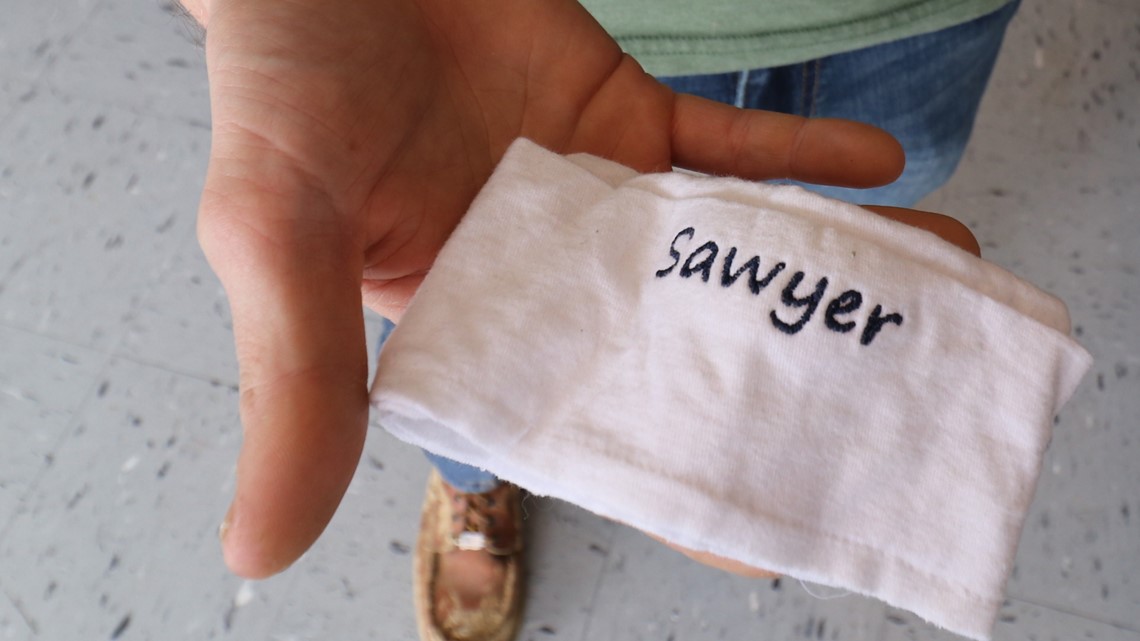 "You could hear screaming everywhere"
It was chaos and an eerie silence that followed.
Jeremy Marcy walked out into the night, unsure of what horror he would find there.
"It was the quietest thing I ever heard, but you could hear people screaming. All you could hear was people scream. Every direction, you just hear people scream. And so we just tried to go. I mean, it's pitch black out," Marcy said.
Marcy knew he had to take action, and went into the darkness anyway. The calls for help guided his way.
"We just tried to go to where you could hear people screaming," he said.
Marcy pulled kids out of the rubble, dug neighbors out of yards, and rescued people flung across their yard from the force of the storm.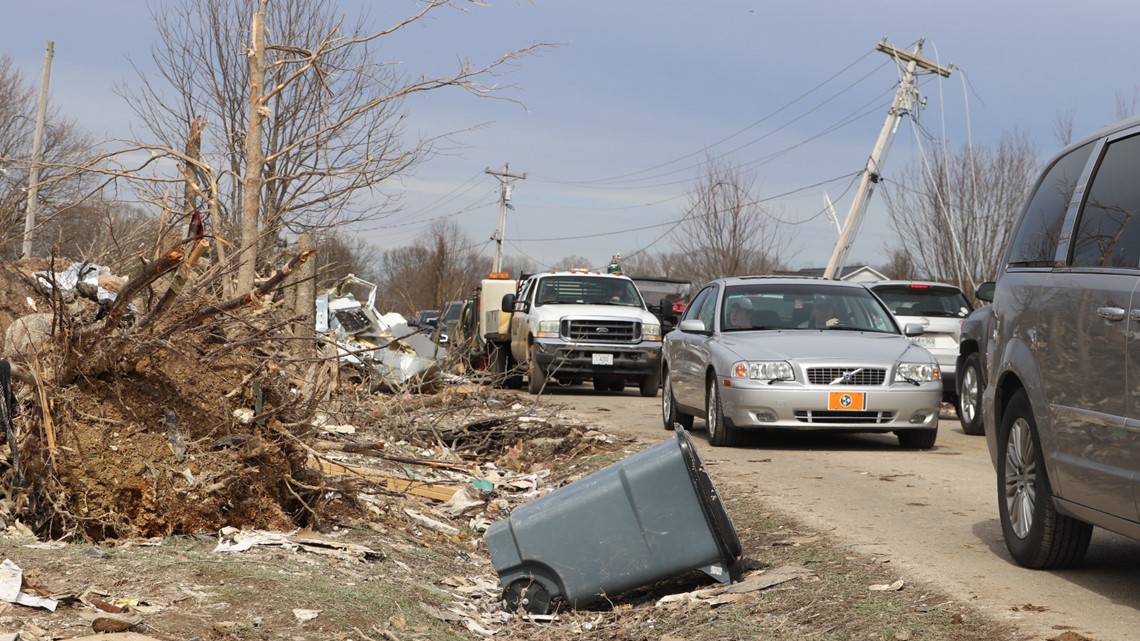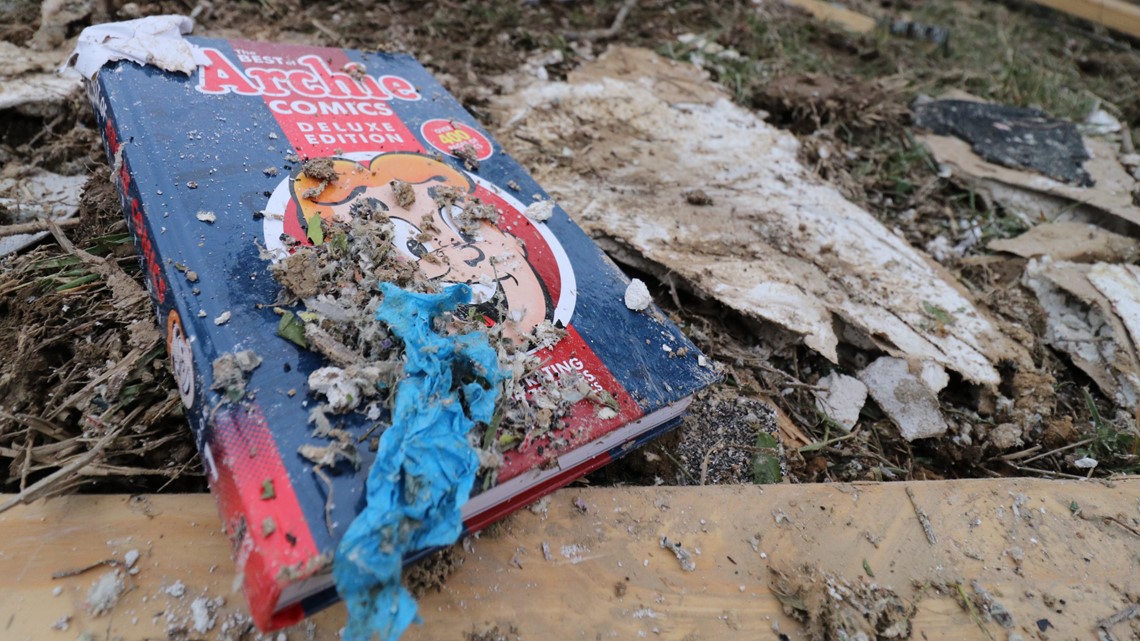 After that, he said he is holding up the best he can. While half the room was ripped off, Marcy's home on Plunk Whitson Road served as a shelter for people who had lost everything after the storm.
"I was surprised at how many equipment was here and how many people were here today. They did a ton of work today," Marcy said.
"They thought we were dead"
When the original list of missing people was released to the public, Dennis Padiernos's name was on it.
"It was like 3 a.m., and a friend of a friend saw people were injured and drove us to the hospital. That's probably why we were reported missing," Padiernos said.
Padiernos and his wife accompanied several kids to the nearby hospital who needed immediate medical attention.
The kids were unsure if their parents had survived the storm.
"One kid was wearing boxers. No shirt, no nothing. It was raining, it was cold," he said.
The couple barely made it out alive themselves.
Padiernos said they were asleep when the tornado tore through part of their home. They made it to the master bathroom with seconds to spare.
As their roof caved in, they made it to the master bathroom.
It was the only part of the home still standing. The storm cut Padiernos's home in half - every home on the right side of Padiernos's home was destroyed, the homes on the left were spared.
His home marks where the twister spared lives and where it took them.
Of the few possessions, Padiernos can now call his own, one means the most. The twister spared the couple's lives and their wedding photos.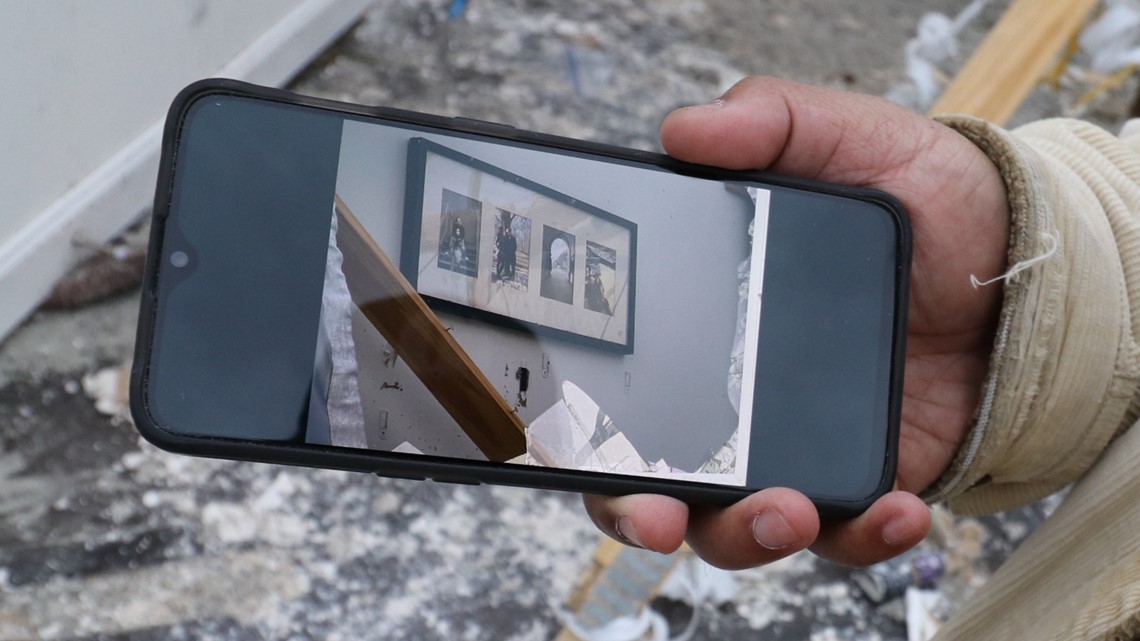 "We got just lucky enough to get to the side of the house that didn't get hit," he said.
In those moments, when the rafters were falling onto him and the wrath of the storm literally split his home in two, Padiernos thought they could have been his last.
He knows though, that he was lucky. In other homes in his neighborhood, lives were not spared.
They are memories that will linger, and ones he is still working to process.
"I was hoping it would just be quick. But it stopped, and we got lucky," he said.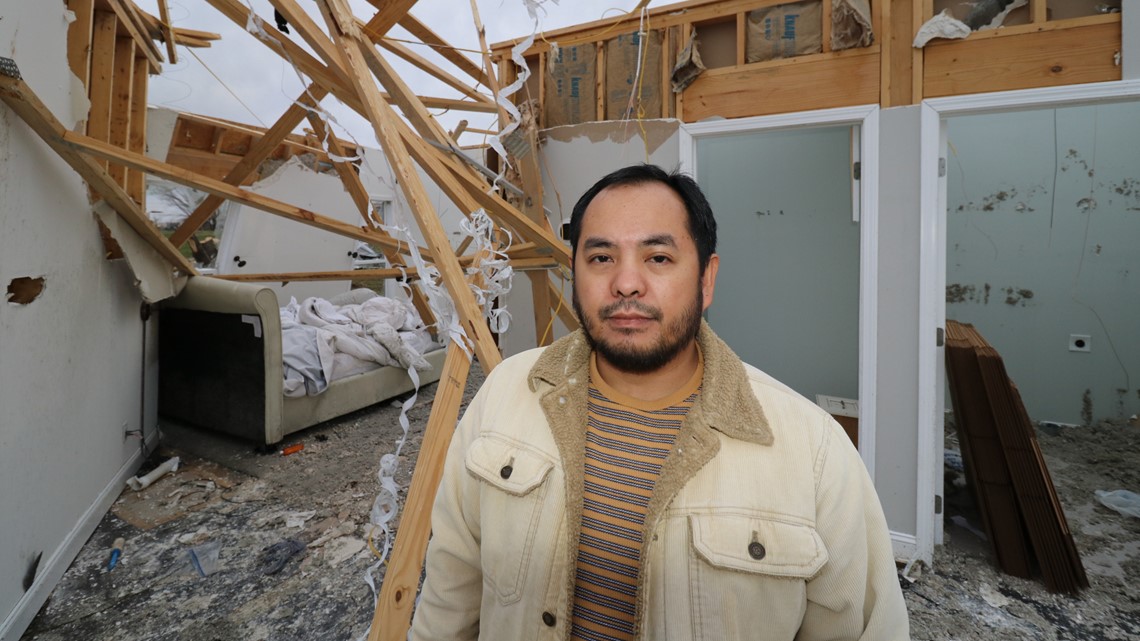 The road to recovery will not be an easy one, and it will continue long after crews leave Cookeville. To share your own story of rebuilding and recovery, contact Madison Stacey at mstacey@wbir.com.