An area of low pressure to our northwest will push a cold front toward East Tennessee... creating the potential for showers and storms.
There will be multiple rounds of activity throughout the day.
No strong storms are expected during the early to mid-morning but activity will become more widespread from the late morning through the afternoon.
There could be some breaks in the rain, at times, but a final round of activity is expected to redevelop after sunset as the cold front actually moves through the region.
The Storm Prediction Center has highlighted our area to be under a "marginal" or level 1 risk meaning that severe storms are "possible".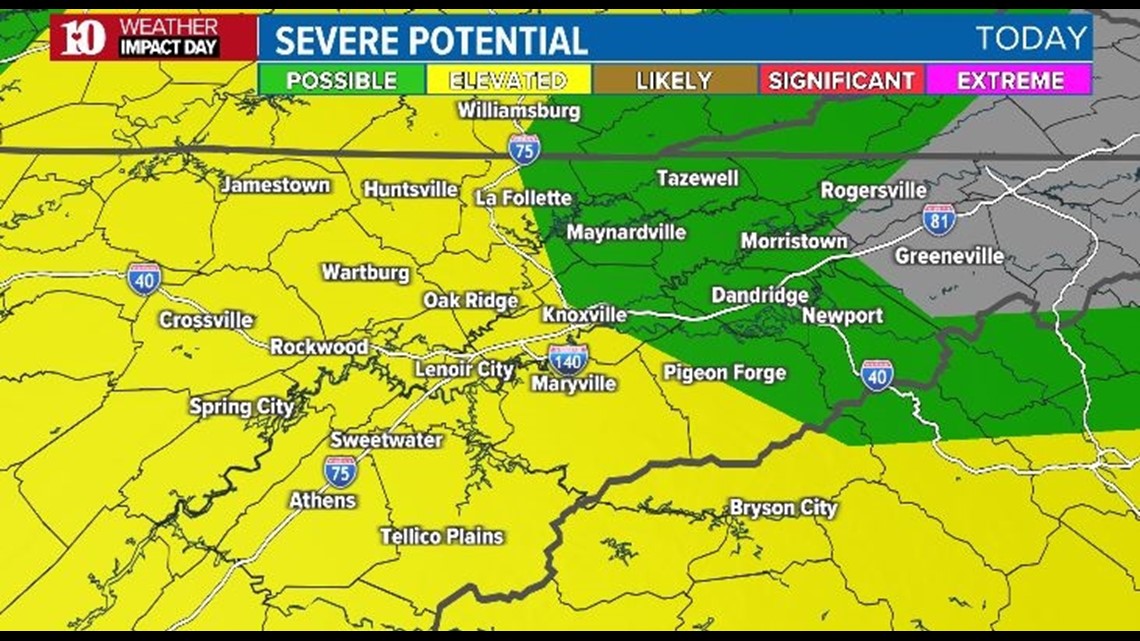 The main threat will be from the potential from damaging winds but a few isolated tornadoes are possible.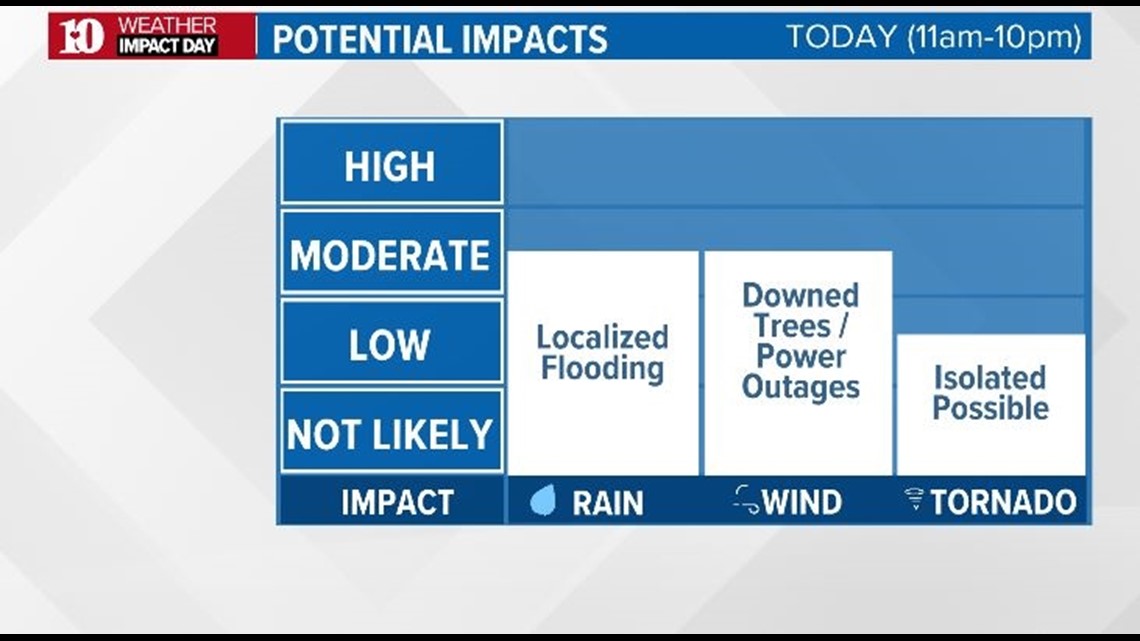 Torrential rain could produce totals of 1"-2"+ and flash flooding will become a concern as we go later in the day.
Never drive through floodwaters!
Keep in mind that the threat for severe weather is conditional... Meaning that if the morning activity is more widespread than expected and keeps the atmosphere more stable, the afternoon and evening storms may stay below severe limits.
Make sure you have a way to receive weather alerts/notifications and pay attention to changing weather conditions.