KNOXVILLE, Tenn. — Our second round of wintry weather this week didn't produce the totals that some folks had hoped for in parts of the Valley... But our northern counties saw plenty!
Check out some of the snow totals from today: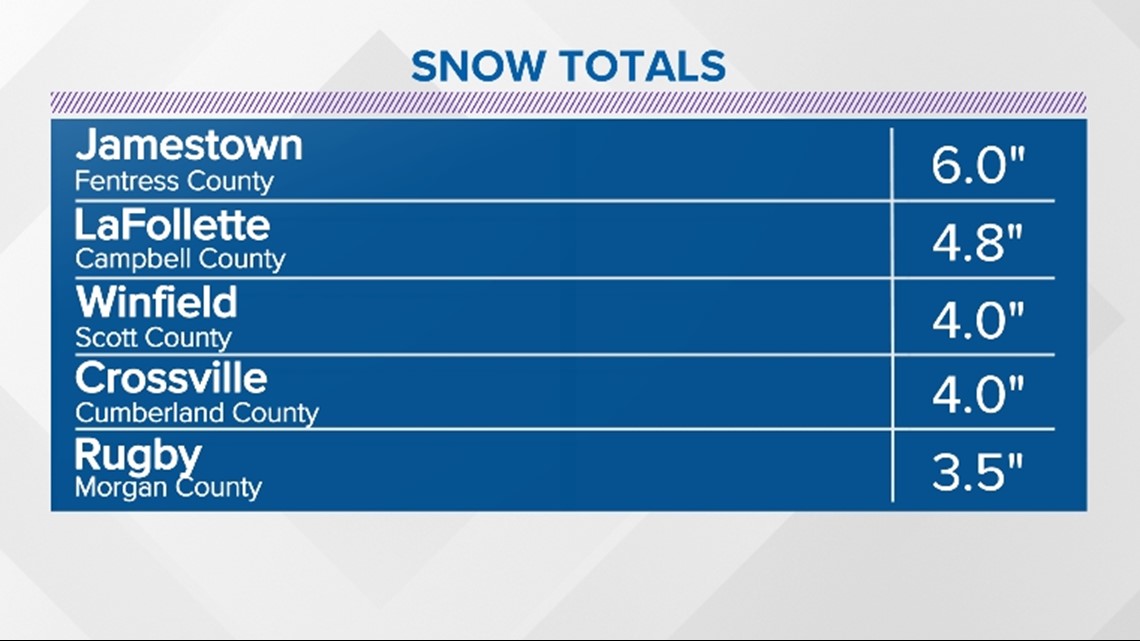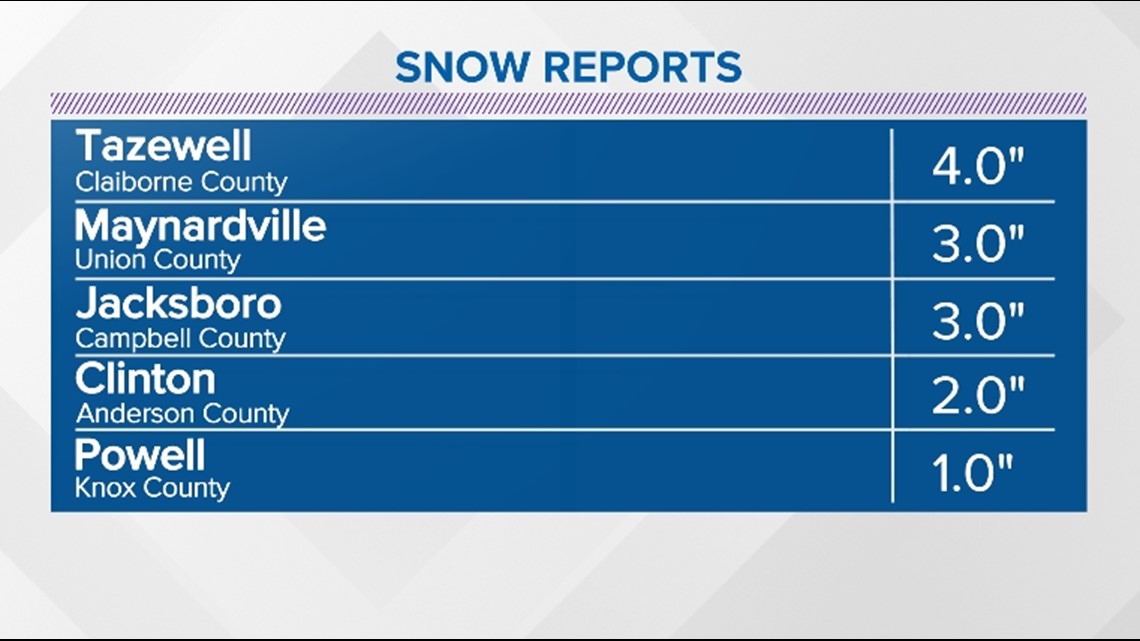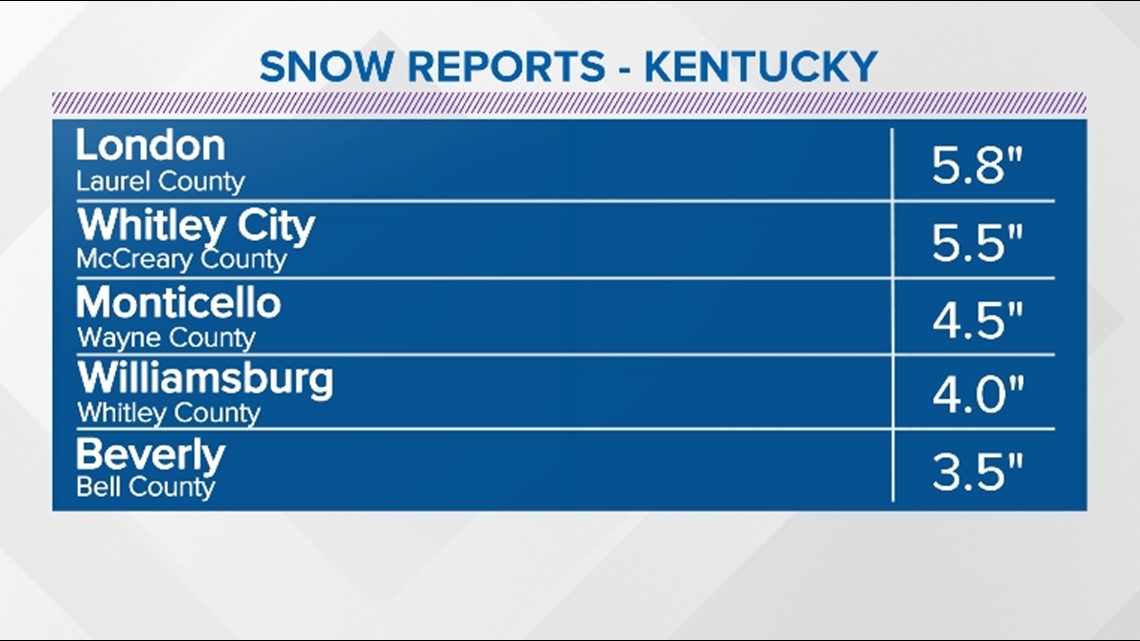 We could still a few more flurries or a light wintry mix tonight but now it's time to focus less on totals and more on potential impacts.
Any moisture on roads will freeze overnight with the coldest temperatures in over a year expected Friday morning.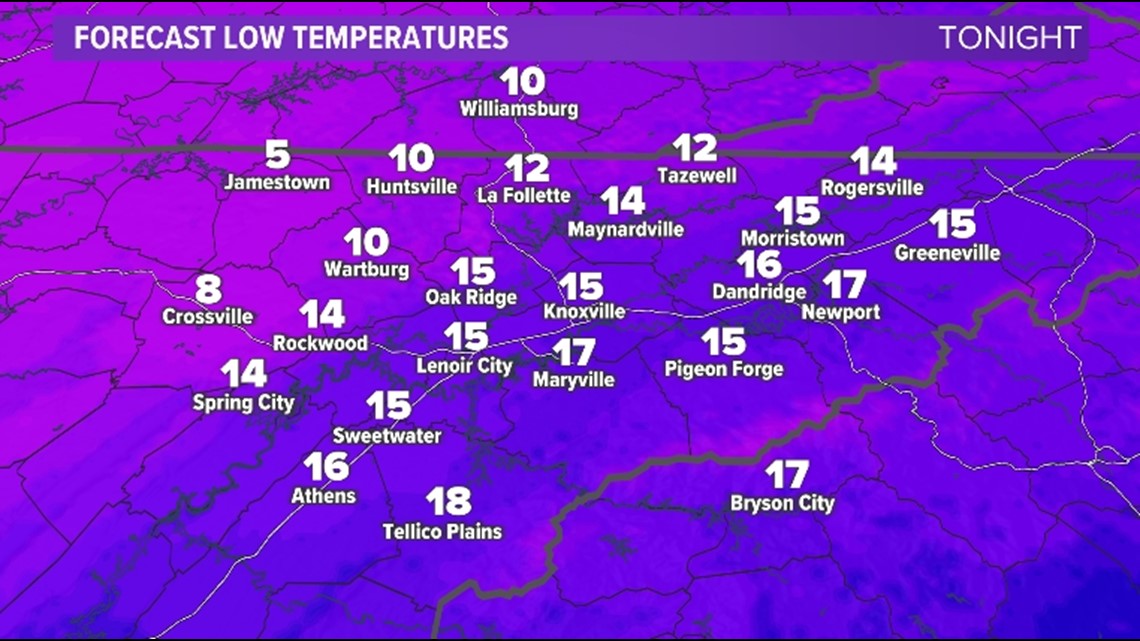 Black ice could be an issue in may places so slow down and use extra caution on the roads!
Highs will stay below freezing for most locations Friday so there could still be lingering snow through the day and black ice will again be a concern Friday night into Saturday morning.