KNOXVILLE, Tenn. — Nearing June, people discuss the beginning of summer because of warming temperatures and the end of the school year. But, one big determinant of summer's arrival is the start of Atlantic hurricane season on June 1.
The full season lasts until Nov. 30.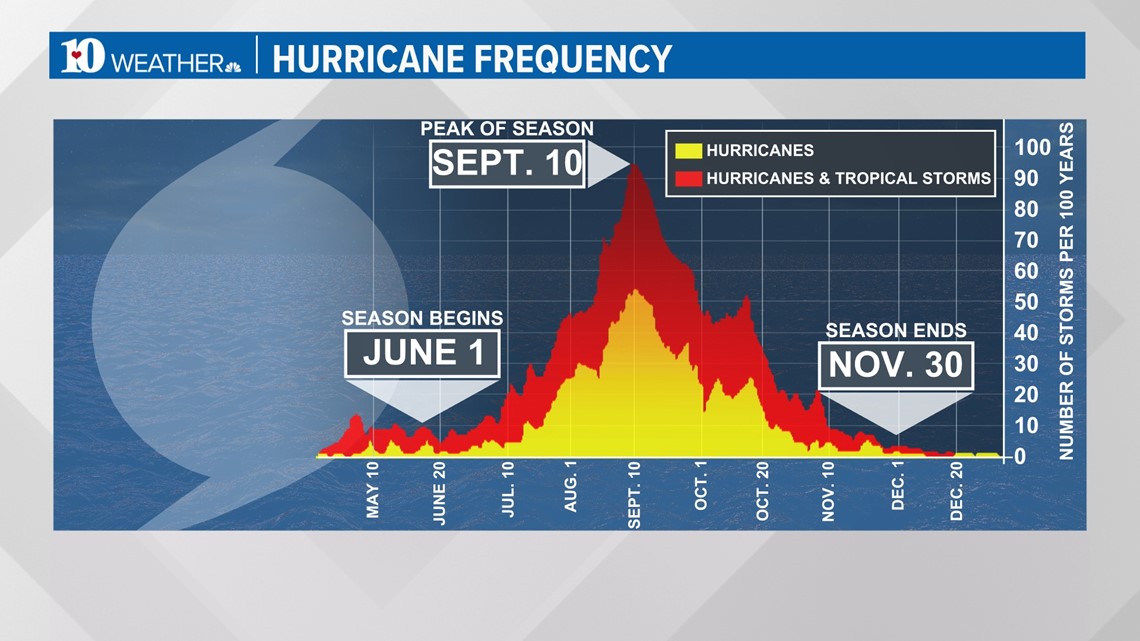 NOAA forecasters say that this year has a 40% chance of being near-normal, with a 30% chance of being above or below normal activity. They gave a wide range of predicted values: 12-17 named storms, 5-9 hurricanes and 1-4 major hurricanes (Category 3 or greater).
Predictions throughout the industry have been somewhat all over the place.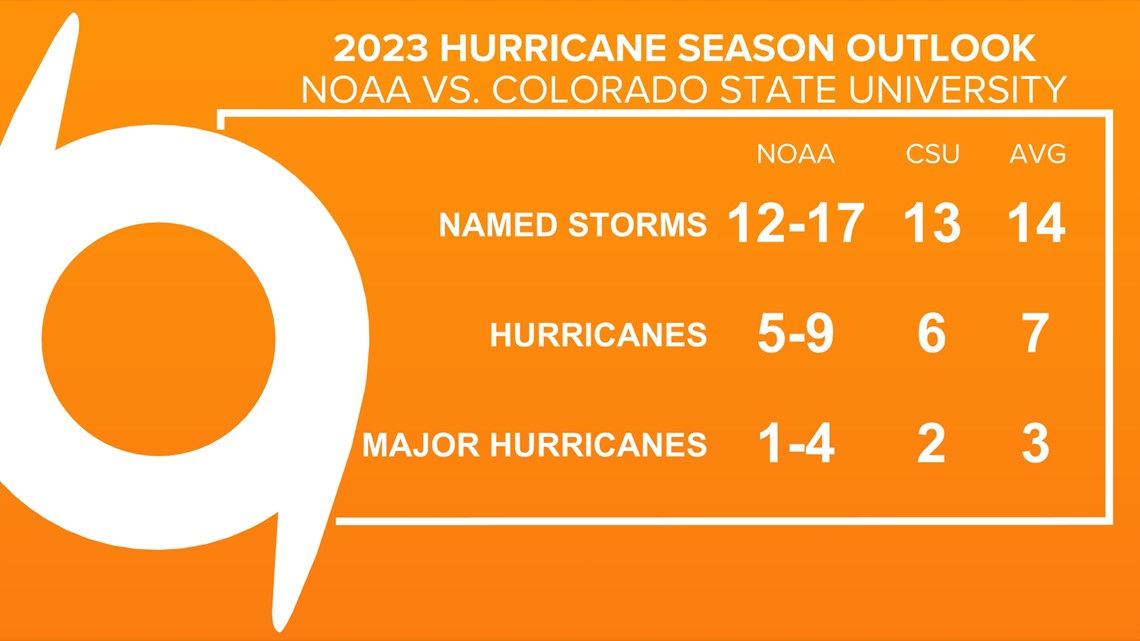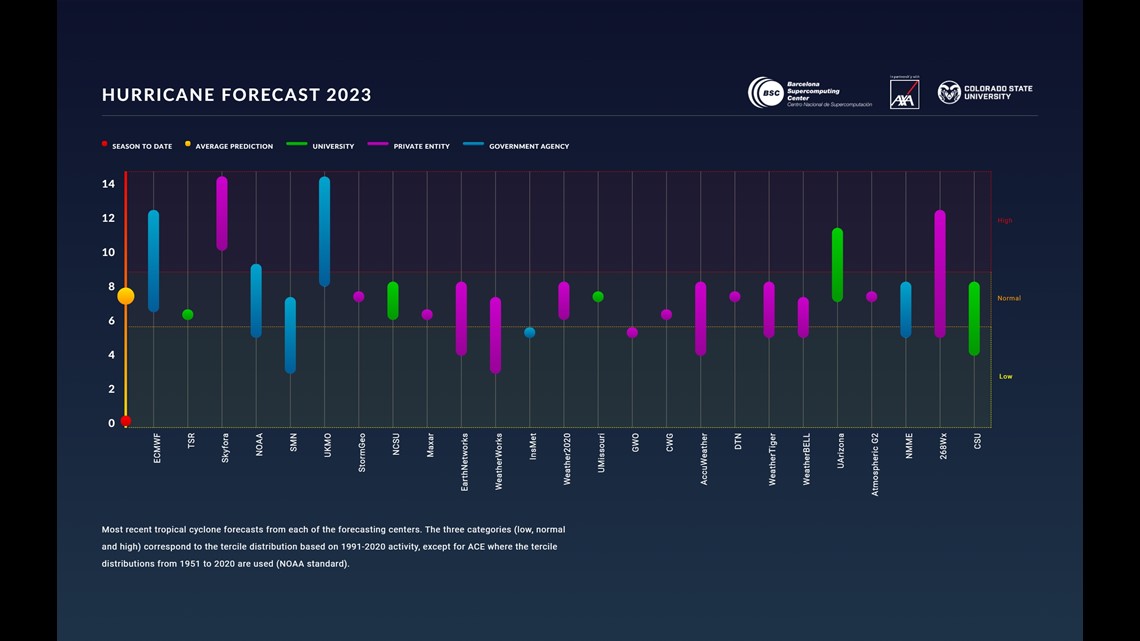 While this may seem purposefully vague, there are multiple opposing factors that could make this season swing either way. The main one is El Niño.
After three years straight of La Niña summers, El Niño can actually suppress hurricane activity due to its effects on the Atlantic Ocean basin. First, El Niño strengthens both upper-level and lower-level winds, which increases vertical wind shear, or differences in speed and direction. This can tear up tropical storms during formation.
El Niño also creates strong sinking motion, most associated with high pressure. This is the opposite of what a tropical storm, a low-pressure system, needs to form.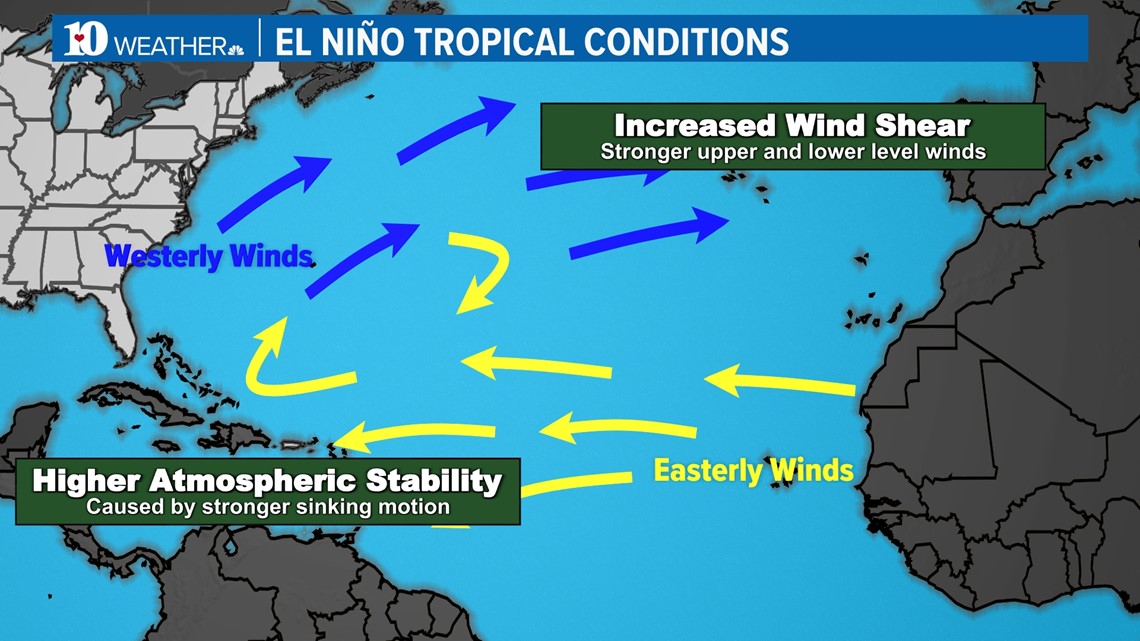 However, there are more climate-related conditions that could balance it all out. First, the monsoon season in West Africa is predicted to be above normal. Many strong Atlantic storms begin as West African waves that travel off the coast and toward the Americas via the easterly trade winds.
Sea surface temperatures in the Caribbean and Atlantic are expected to be above normal as well. Warm waters are fuel to storms traveling across the seas.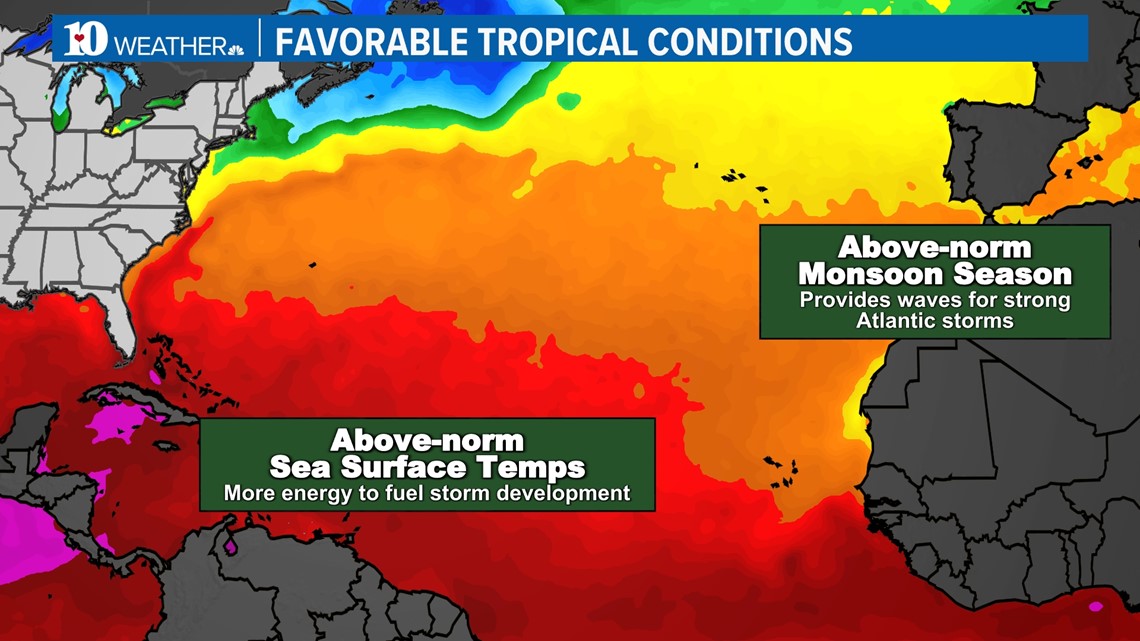 Atlantic hurricane season doesn't usually pick up until the late summer into the fall, so it may be some time before we see the Atlantic take aggressive action. But it only takes one bad storm to make for a memorable season.
While Tennessee is landlocked, East Tennessee can still receive heavy downpours and powerful winds when storms travel inland from the Gulf or even the southern East Coast. Be sure to stay alert and have emergency supplies ready to go, just like during severe weather season.