Confidence is increasing in the potential for a few strong storms this afternoon and evening.
We are watching a cold front that will sweep across East TN today.
Although we had some rain showers to start off the day, there is a chance for more thunderstorms this afternoon and evening, IF we see a break in the clouds and rain.
The main threats are for large hail (up to the size of half dollars) and strong winds (gusts up to 60 mph).
The National Weather Service has issued a Wind Advisory in effect until 11 PM. Wind gusts up to 50 mph out of the south.
Conditions are not favorable for the development of tornadoes.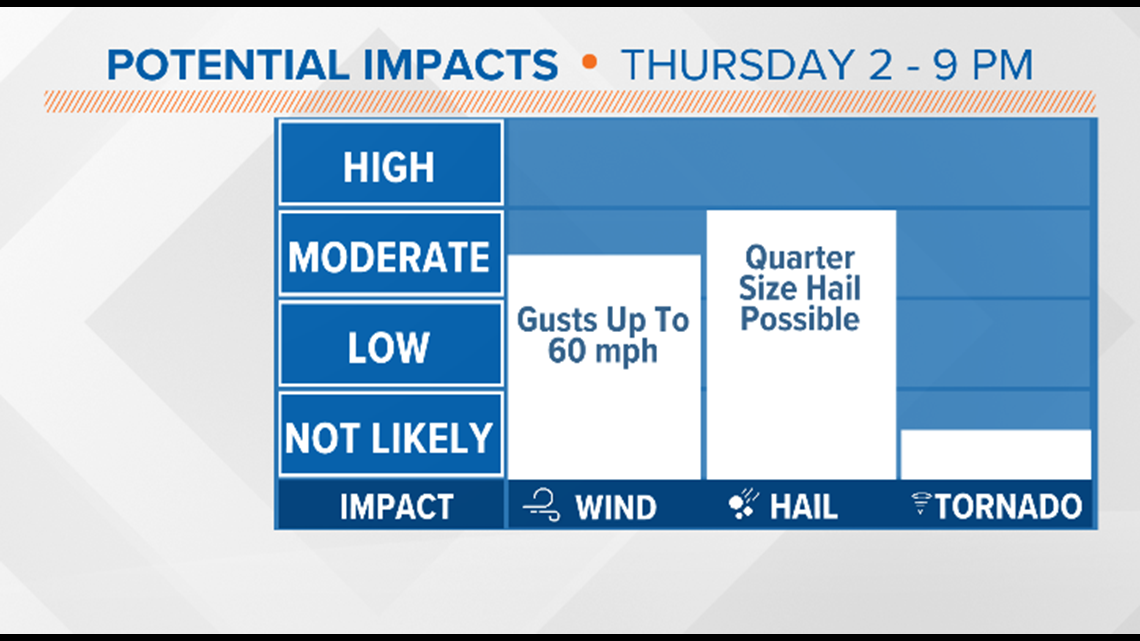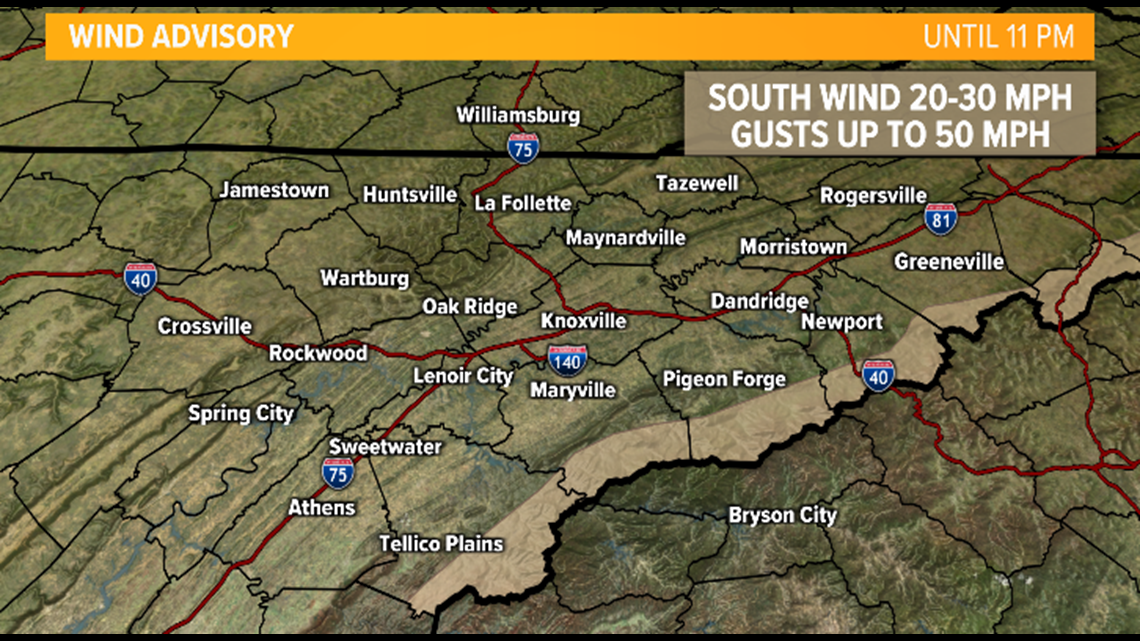 However, if the clouds and showers stick around, they would help to limit instability and we would have less of a chance of having strong storms with afternoon/evening round of activity. Check back for updates!
As of now, our area is highlighted under a "marginal" and "slight" risk (level 1 and 2 on a scale of 1 to 5) for severe weather.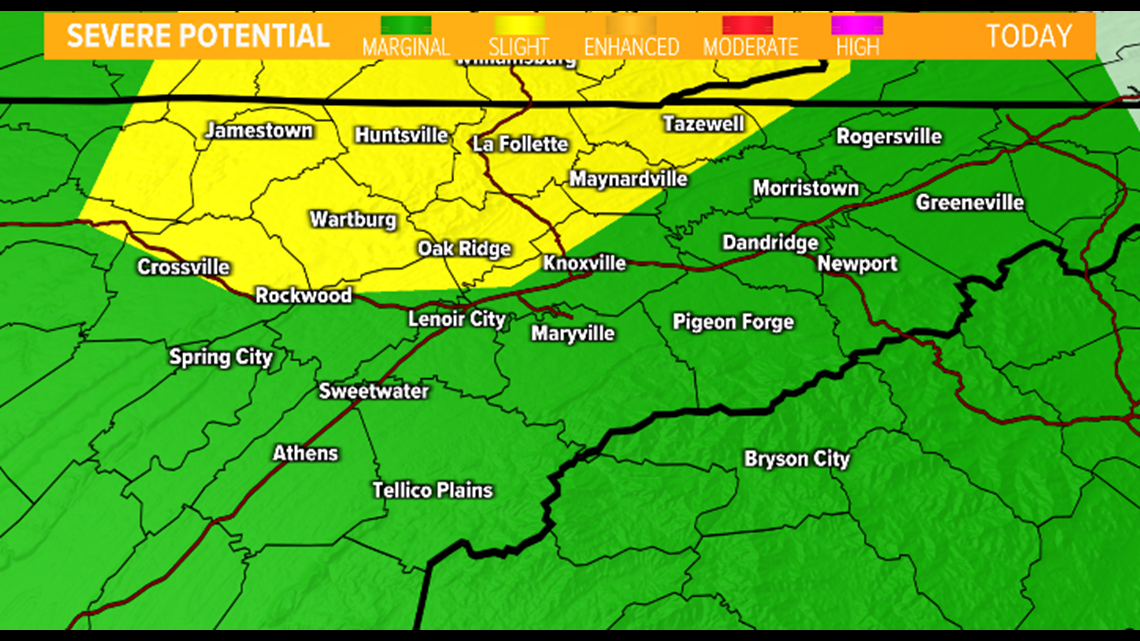 Timing appears to be from around 2 pm through about 9 pm.
This will not be an organized line of storms, just scattered activity.
It's always a good idea to stay alert when we have the potential for impactful weather in the forecast!
Make sure you have a way to receive weather alerts and warnings... And check back for updates as we continue to refine the details.