KNOXVILLE, Tenn. — A strong low pressure system moved through the Southeast this weekend and brought wintry weather to most of our viewers.
The atmosphere had a party through the day Sunday with everything from rain to a wintry mix to accumulating sleet and big, fat snowflakes falling from the sky.
Once the sun went down, we switched entirely to the wintry side of things and snow totals added up fast.
Road conditions deteriorated quickly and parts of I-75 and I-40 were closed at times Sunday due to slushy and slick conditions.
Check out some of the snow totals from around the area: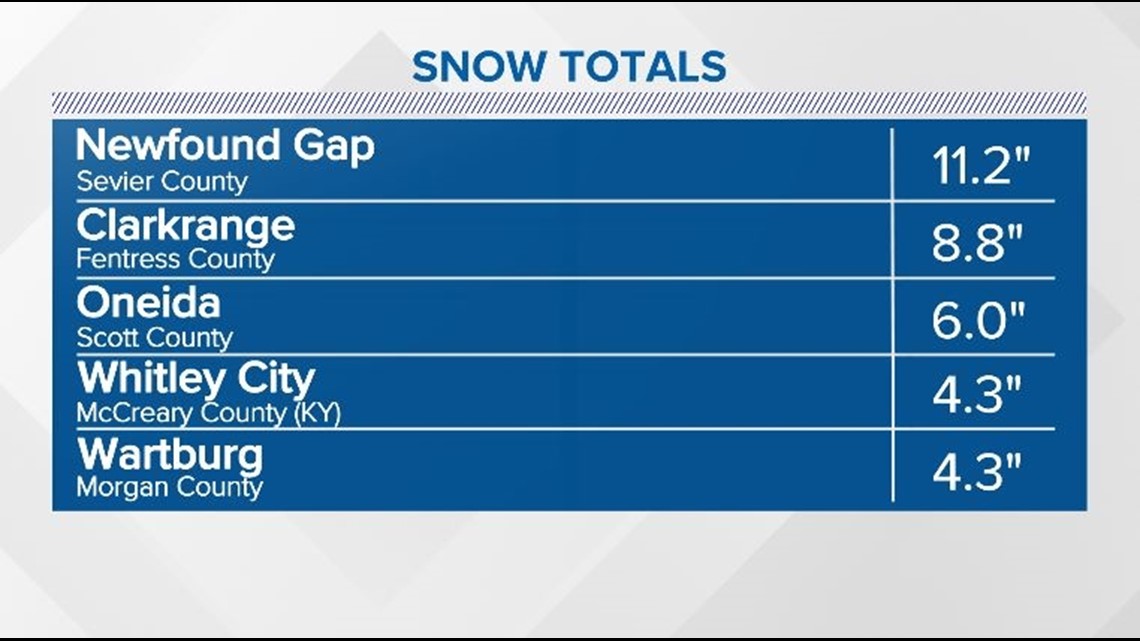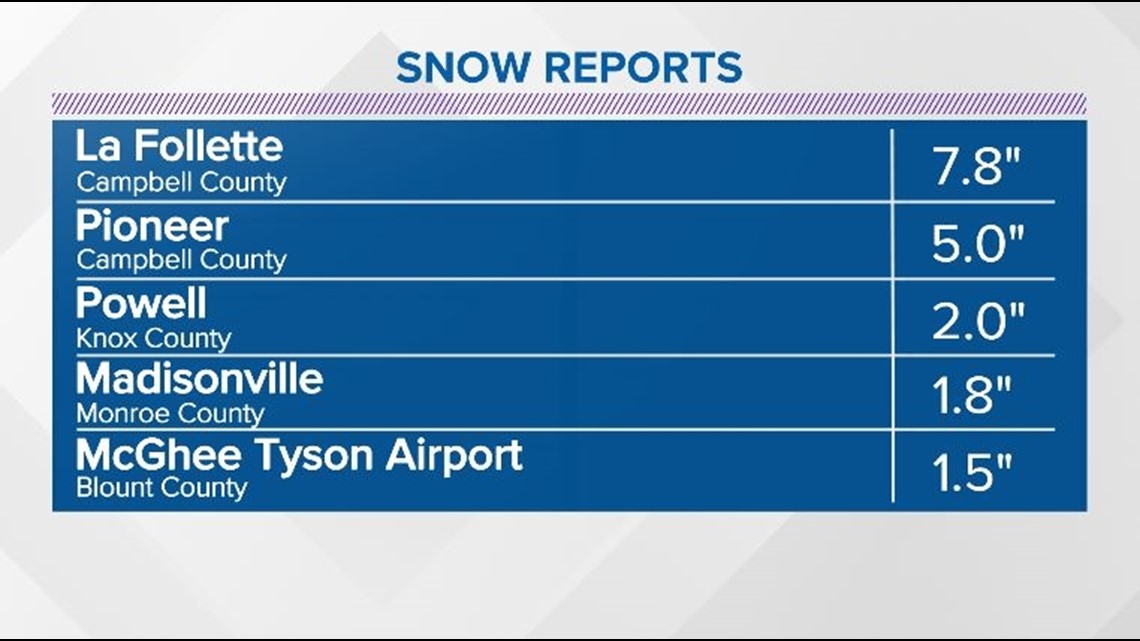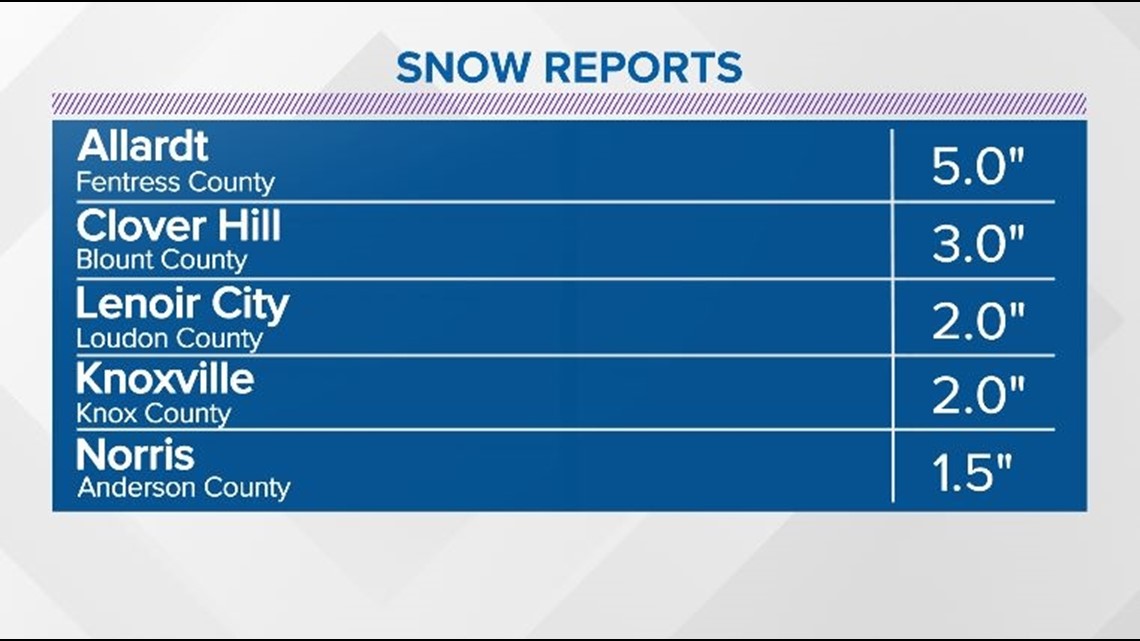 And this may not be our last chance to see the snowflakes flying this month... Long-range models show a decent chance of below-average temperature sticking around through at least the 26th.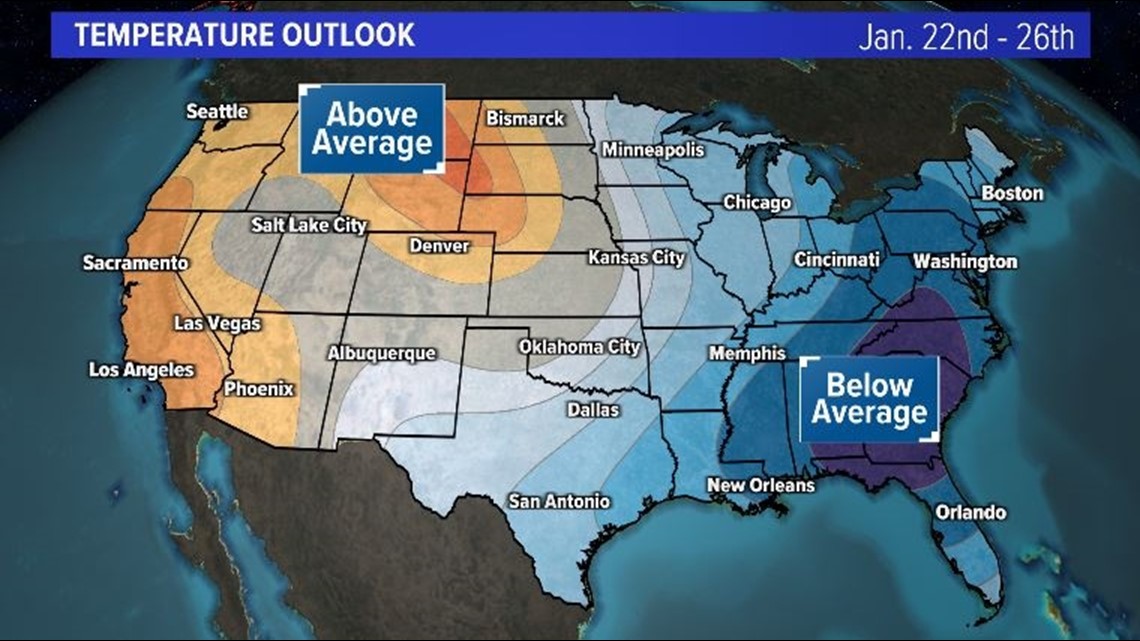 That means that each passing weather system has a chance to bring more wintry weather to East Tennessee and Southeast Kentucky.