GREENSBORO, North Carolina — Power is back on for most Duke Energy customers in north Greensboro neighborhoods after severe storms rolled through the area. At one point, lights went out for more than 8,000.
However, Rockingham County and Forsyth County are still dealing with thousands of outages this evening.
In Kernersville, a power line totally snapped and seared through the ground.
Don Ward
The Duke Energy outage map shows around 3,000 outages near the Wentworth and Reidsville areas of Rockingham County, and nearly the same amount in Winston-Salem, Forsyth County as of 9 p.m. There's no word on when power could be restored.
PHOTOS | Storms, Hail Rock The Piedmont Triad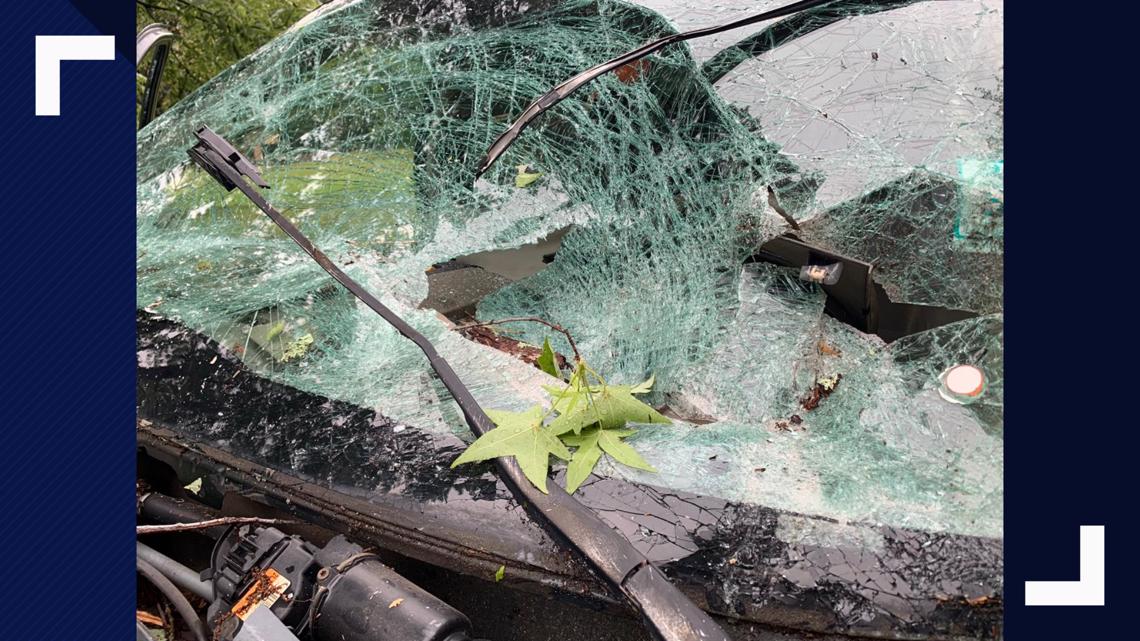 Earlier today, heavy rain, wind, and hail swept through the Triad.
A shelf cloud formed over Guilford County, and a tornado warning was issued for Guilford and Alamance Counties for about 30 minutes.
Most Triad counties dealt with down trees, but Yanceyville in Caswell County seems to have taken the brunt of the storm. A roof was lifted off a picnic shelter, and several trees were snapped.
Our news crew in Rockingham County checked out significant damage in the Ruffin community. First responders went door to door in the Wolf Island Road area to make sure families were okay.
So far, we haven't heard of any injuries due to the storms.
If you have storm video you'd like to share with us, please only do so when it is safe, and email pictures and videos to webteam@wfmy.com.