The Storm Prediction Center has highlighted our area under a "marginal" risk for severe weather.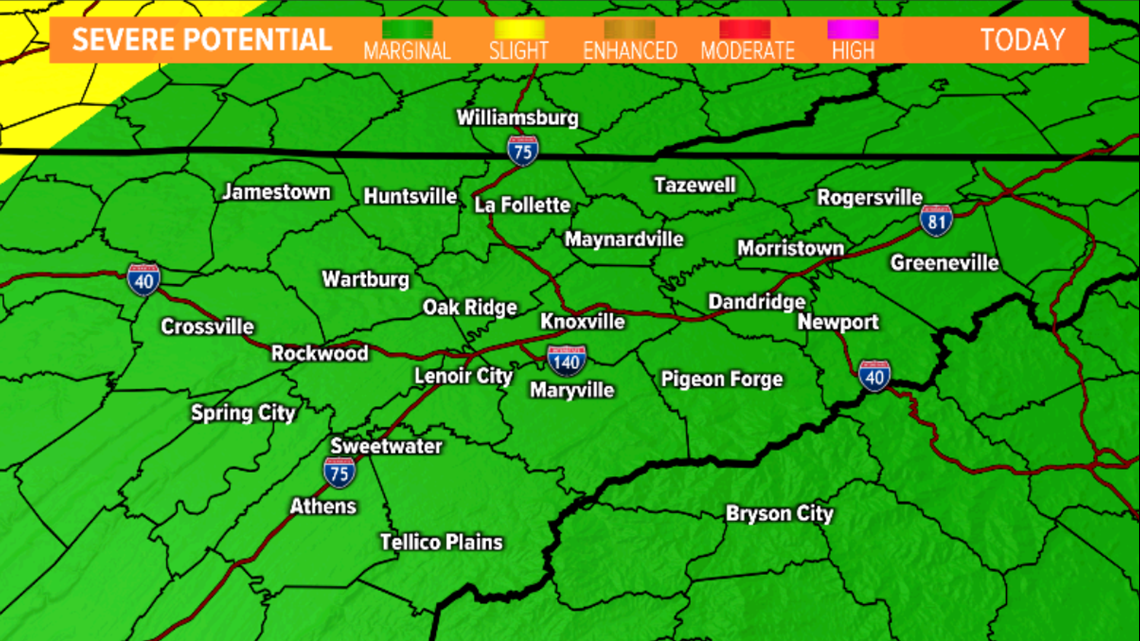 The first round moved through early this morning. Torrential rain is caused flooding and we had reports of penny and nickel size hail in places like Oliver Springs, Oakdale, Harriman and Karns.
The second round moved through and lasted into the early afternoon.
Now, we will be watching to see if a third round can develop later this evening.
**Flooding will be our biggest concern through the rest of the day.**
Models are showing a break in the rain chances later today and *IF* the atmosphere has enough time to recover, we may have another round of showers and storms come through after about 8 p.m..
The threat for severe weather has lowered a bit with the main threat still being from the potential for strong wind gusts and hail. An isolated tornado cannot be ruled out but chances are very low.
Make sure you have multiple ways to receive weather alerts and notifications.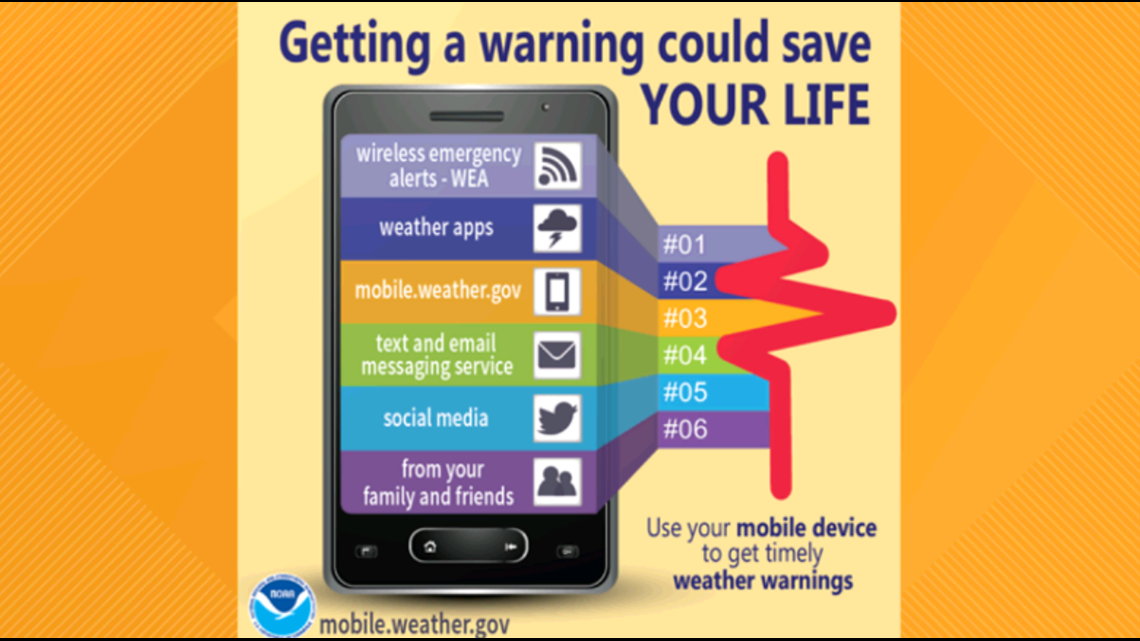 **This forecast could change so check back for updates!**