GATLINBURG, Tenn — The Gatlinburg Skylift Park is always busy around the holidays. This year has been no exception.
"Regardless if it's cold, warm, sunny or not, people are going to be here," said Skylift Park marketing director Marcus Watson. "When it's warmer, they'll tend to stay longer and view the lights longer, which is good for us."
December 2021 is on track to be the fourth warmest on record in East Tennessee, with at least 24 days above average according to the WBIR weather team.
"We've had a very busy winter," Watson said. "In fact, probably one of the busiest winters we've ever had."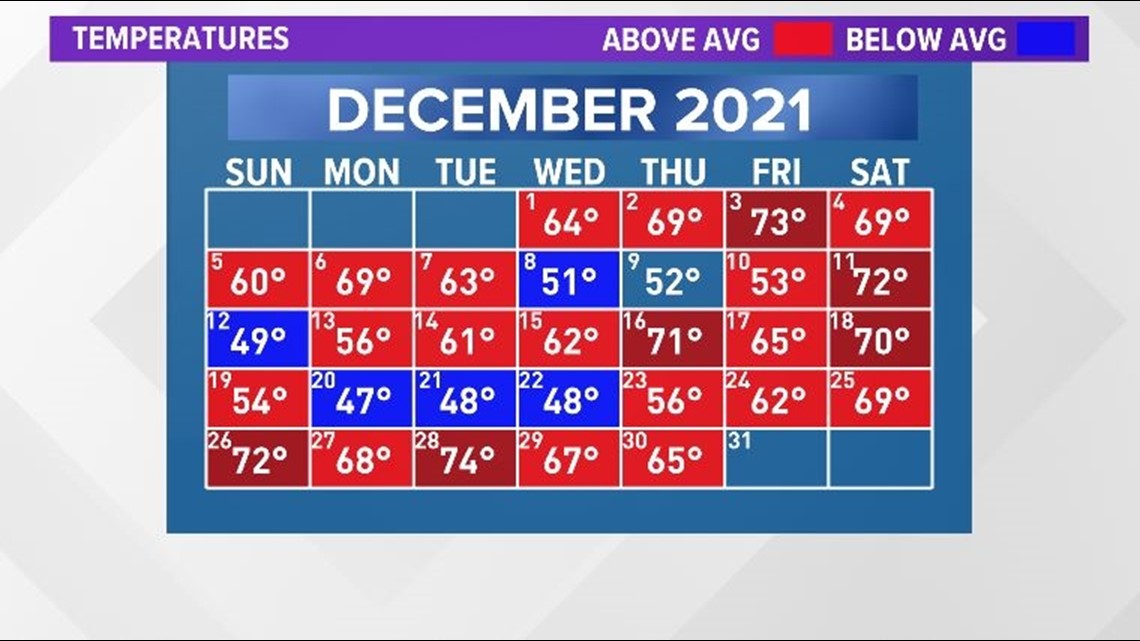 Ober Gatlinburg is bustling with visitors, too. However, this winter season looks different.
"We actually get very creative and bring out what I call traditionally warm season activities," said Kent Anders, president and co-owner of Ober Gatlinburg. "The Alpine slide, which we traditionally do not offer in the wintertime, is open and available, as long as it's not raining. We have our ski mountain coaster. We have the scenic chairlift."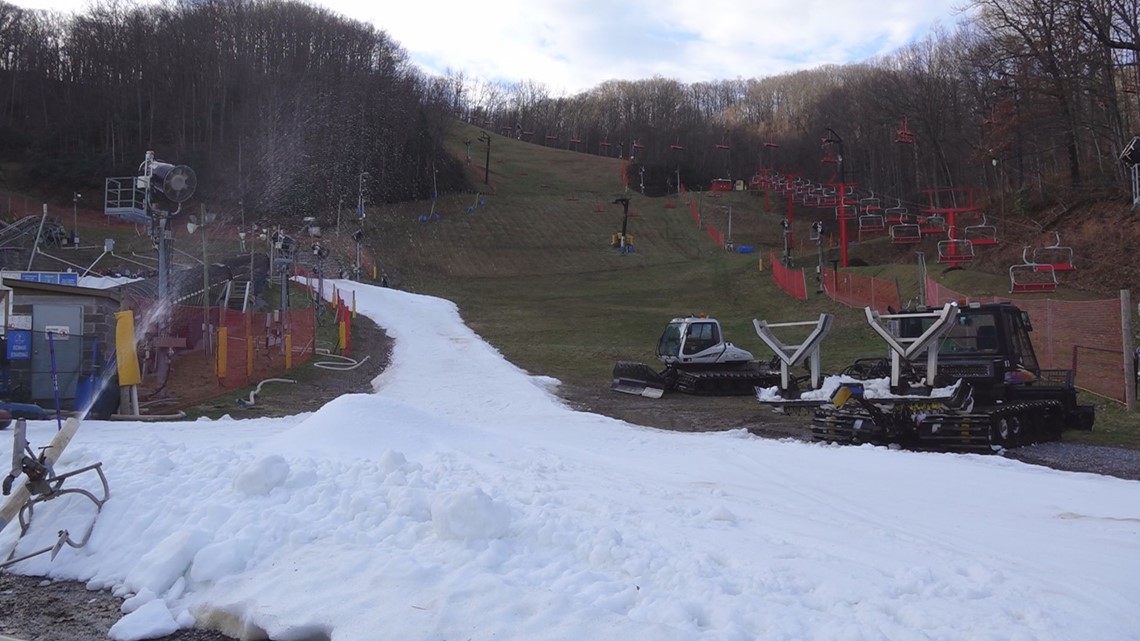 At first, Ober couldn't make snow because of temperature inversion.
"Cold air, which is heavier, gets pushed down into the valley and is trapped by warmer air up above it," Anders said. "When when downtown is 47 degrees, we'll be 67 degrees on the mountain, so just ridiculous extremes."
Now, it's simply too warm for them to attempt the snowmaking process.
"Skiing in the south is a tough business," Anders said. "We rely 100% on manmade snowmaking systems for our snow."
Anders said he's thankful Ober offers far more than the wintertime skiing and snowboarding. They're offering snow tubing, ice skating and much more as they wait for the weather to change.
"You have to have the temperatures," Anders said. "When you don't have the temperatures, you don't have the snow."
He said they're hopeful they can begin the snowmaking process next week if weather allows.
"We are ready. Our systems are ready. Our equipment is ready. Our staff is ready," he said. "We will take advantage of every opportunity that we have to make snow and we will get open just as soon as we possibly can."