It's very warm outside – not just here in East Tennessee, but in most of the world.
March 2023 tied for the second-warmest March on record, being 0.92 degrees above the 1991-2020 normal. And a study from the Copernicus Climate Change Service of the European Union showed that this lines up with recent climate research and warming global conditions. March is also the 529th month in a row with temperatures greater than the 20th-century average. That's over 44 years straight of exceeding warmth.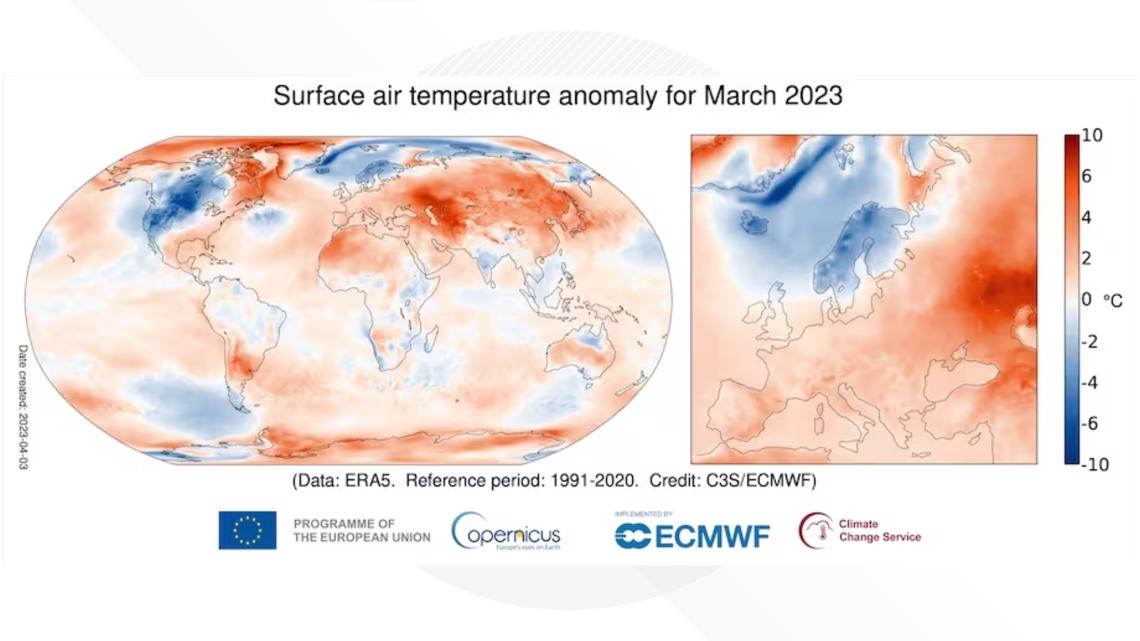 March 2023 fell short of the warmest March on record by 0.2 degrees – a much larger margin than you'd think. The top spot goes to March 2016, which is unique because it was an El Niño year. Global temperatures tend to rise during strong El Niño years. When sea surface temperature reaches 0.5 degrees Celsius or warmer than average, then El Niño is considered to be underway.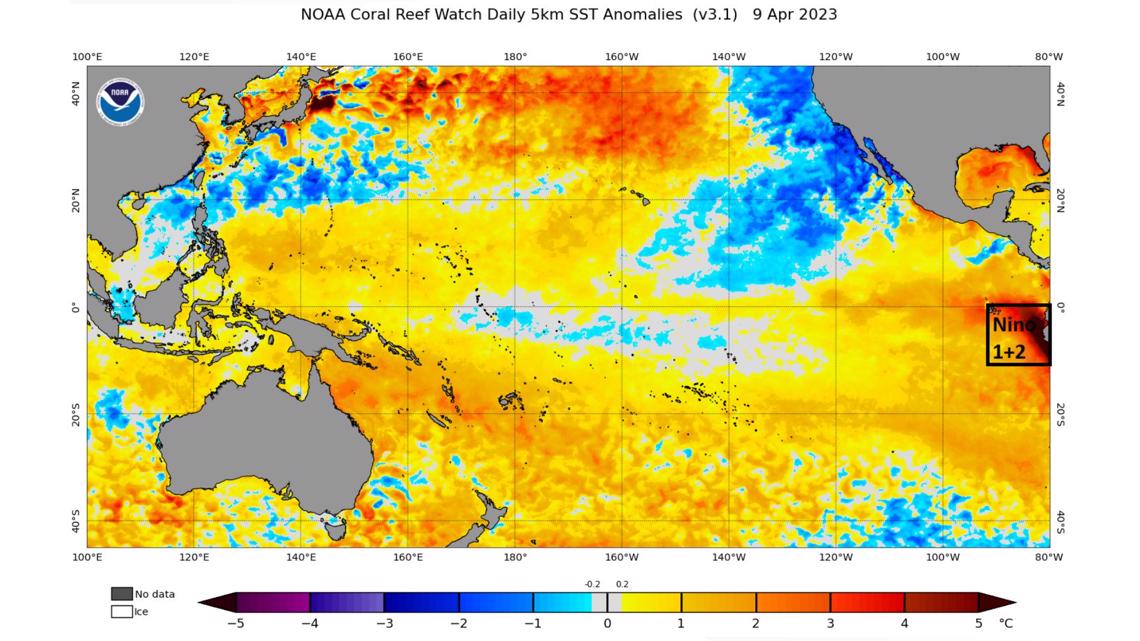 El Niño is a part of the ENSO, or the El Niño Southern Oscillation – it's the opposite extreme to La Niña. During an El Niño year, trade winds at the equator weaken, or even reverse, which lets warm water pool near the South American Pacific coast. The warmer ocean fuels intensification and a southward shift of the jet stream. This brings wetter conditions to southern border states, but we here in Tennessee could fall into a dry spot. El Niño usually has a greater effect during the wintertime, however, its effect on the seasons can vary depending on how strong the event is.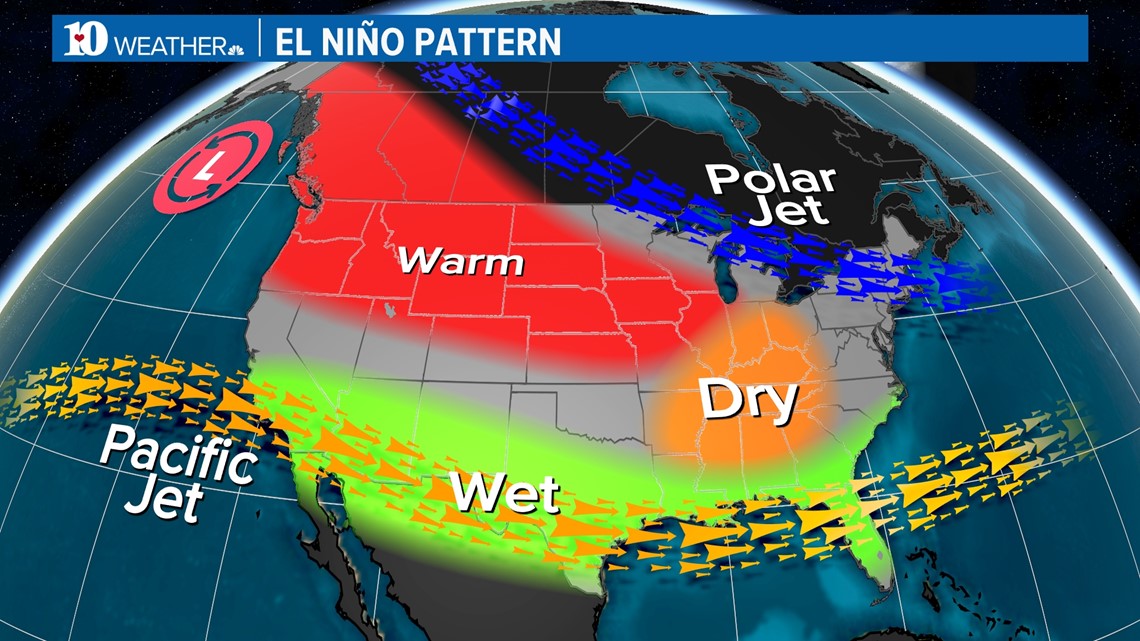 The crazy part of all this information is how early climate scientists are seeing these signs. We just officially fell out of La Niña conditions at the beginning of March. This should put the oscillation in a neutral state, but now we can clearly see El Niño in the near future, likely toward the end of the year. The World Meteorological Organization has even declared an El Niño Watch. This could bring more record-breaking global temperatures and maybe inclement weather, as some have called El Niño the "master weather-maker".