KNOX COUNTY, Tenn. — 'Tis the season – hurricane season, that is.
The Eastern Pacific hurricane season began May 15, two weeks before the more popular Atlantic hurricane season. While living as far east as Tennessee can make you forget about what's happening in the Pacific, it could be something to keep an eye on this summer and fall.
Eastern Pacific hurricane season begins earlier in May because the ocean is usually warmer than the Atlantic this time of year, making fuel for tropical storms more available. Overall, the Eastern Pacific hurricane season seems more active when you compare averages. Part of this is due to fewer obstacles to cyclone development, like high wind shear.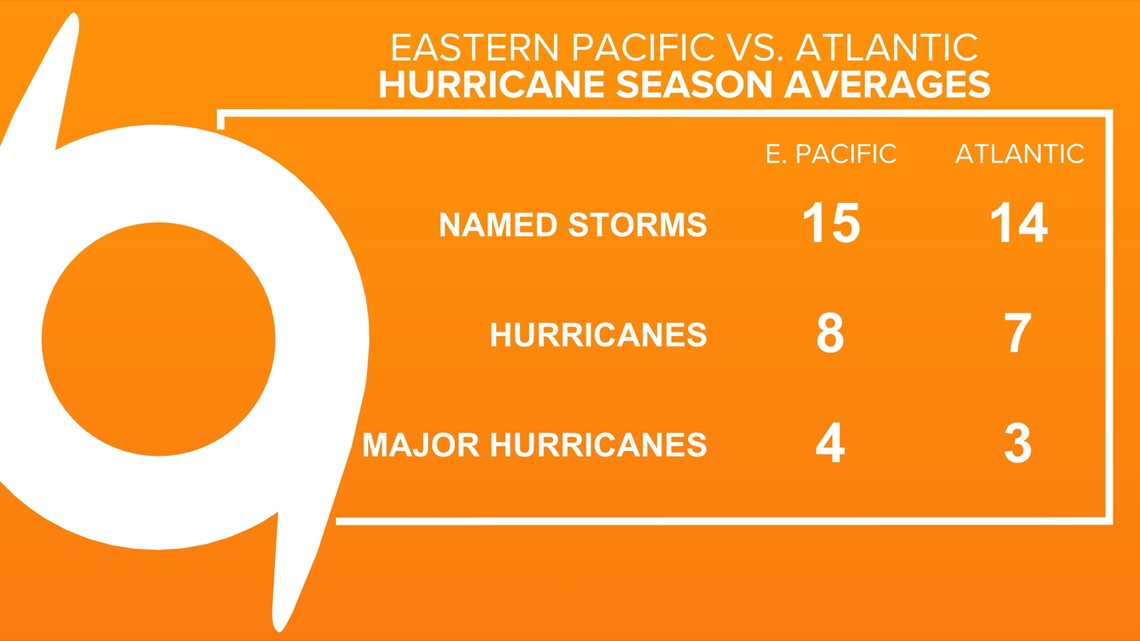 Looking at hurricane frequency, people closer to the Atlantic season are used to seeing a period where tropical storm development ramps up, particularly from the late summer into the fall. Eastern Pacific frequency is a much more gradual rise and fall of conditions throughout the entire season. Both ocean basins still end hurricane season on Nov. 30.
Atlantic vs. Eastern Pacific Hurricane Frequency
One of the big reasons this hurricane season will be interesting is the growing effect of El Niño. In the Pacific Ocean, this brings warmer waters and creates a pocket of waters conducive to cyclone development.
However, in the Atlantic Ocean, El Niño brings stronger upper-level winds to the basin and the Caribbean, making a tougher environment for cyclone development. This could bring a more active-than-normal Eastern Pacific season and a less active-than-normal Atlantic season.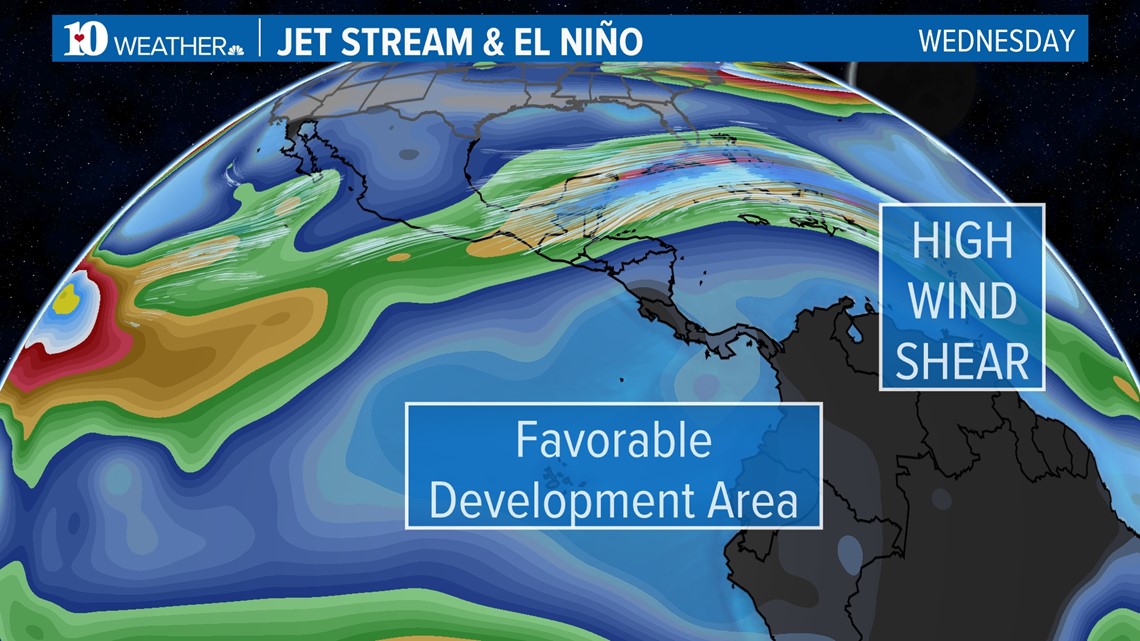 The other reason to watch this season is that some tropical storms could affect the U.S. While most storms track out to sea and die off, some could regain strength and affect Hawaii, or storms can curve northward to rain upon the U.S. Southwest along with Central America.
Heavy rains can cause flash flooding in a normally dry region even if the system weakens from land interaction.