KNOXVILLE, Tenn. — Recently, we've been reminiscing about the Blizzard of '93 and while East Tennessee is not seeing those conditions right now, New England is. Areas like Boston are experiencing a snowy Nor'easter just like the one 30 years ago.
However, it's not the snowfall that determines a Nor'easter — it's actually just the winds. They're defined solely by winds in the storm blowing from the northeast. They can contain snow, ice or mostly rain, but that all depends on temperatures.
Instability is born from the contrast of mild Atlantic waters mixing with cold arctic air, and this rapid intensification of the storm is known as bombogenesis, or a drop in pressure of 24 millibars in 24 hours. This is the leading cause of the powerful winds and heavy precipitation. These phenomena are most likely between the months of September and April.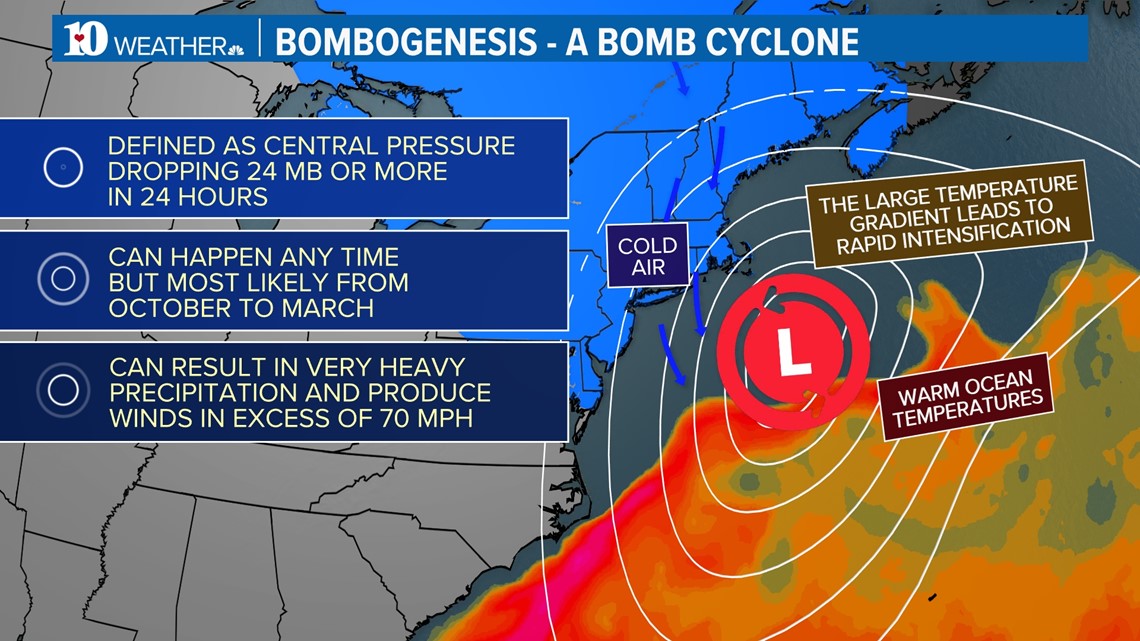 There are two types of Nor'easter —, Miller Types A and B. The storms right now and 30 years ago are Miller Type A, where a low-pressure system develops along the southeast US coast or Gulf of Mexico and intensifies as it travels up the east coast.
These storms generally develop within 100 miles of the eastern seaboard but depending on how close the pressure center stays to the coastline, the line between snow and ice can shift. If it's further out in the ocean, the snow totals will decline for areas farther inland.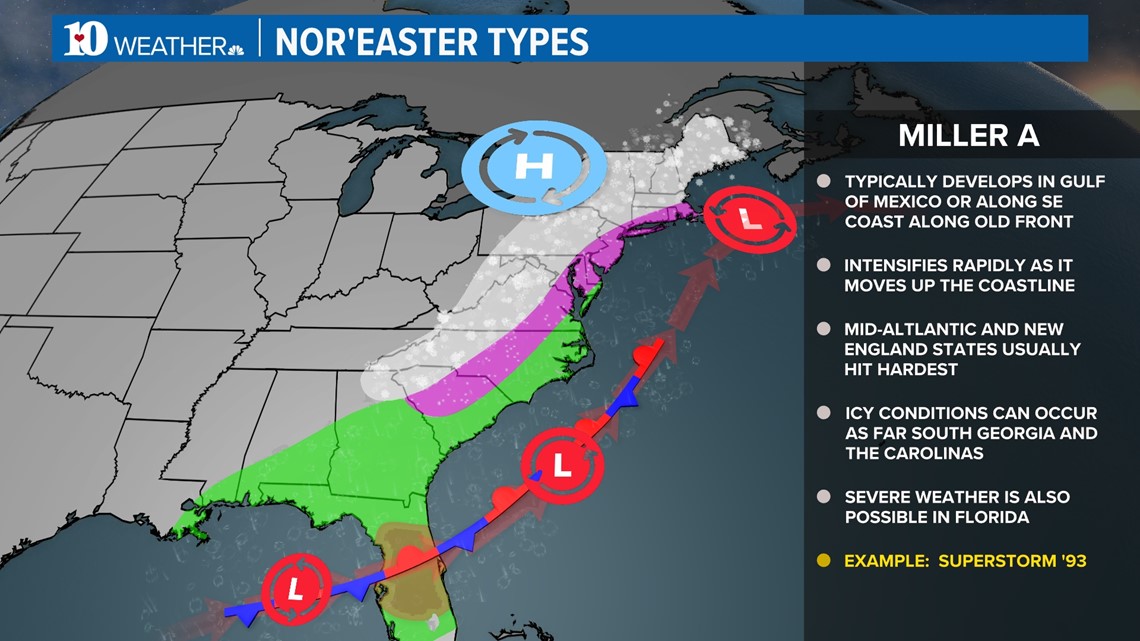 Miller Type B starts with a low-pressure system out in the Midwest. It weakens as it travels east across the country, especially over the Appalachian Mountains, but it regains its strength and rapidly intensifies as it gets over the Atlantic Ocean. This leaves a more curved trail of precipitation and usually doesn't include parts of the Deep South. Here in East Tennessee, we'd mostly receive rain and ice.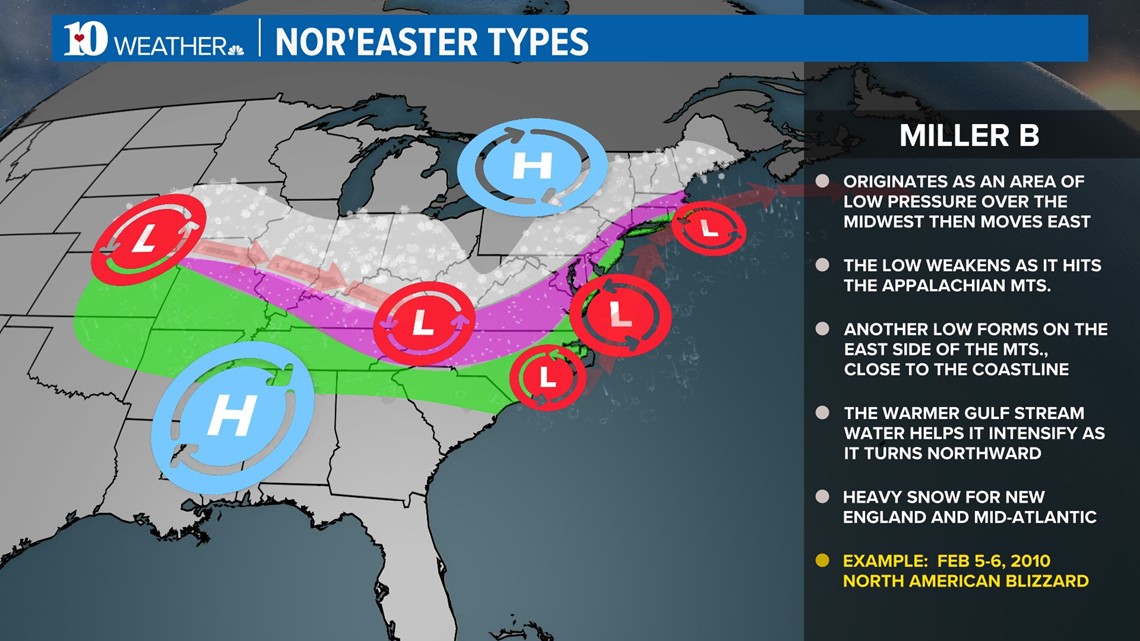 Back in 1993, most of East Tennessee got upwards of 20 inches of snow. Further up north, parts of New York saw closer to 30 inches. This time around, East Tennessee is in the clear while the northeast sees up to 36 inches.