SAVANNAH, Tenn. — Another home is likely to fall into the Tennessee River in West Tennessee.
Continuous landslides since February have eroded the high banks of Chalk Bluff in Hardin County where several homes were built.
You can see what remains of one of the homes, halfway down the bank, in the photo below.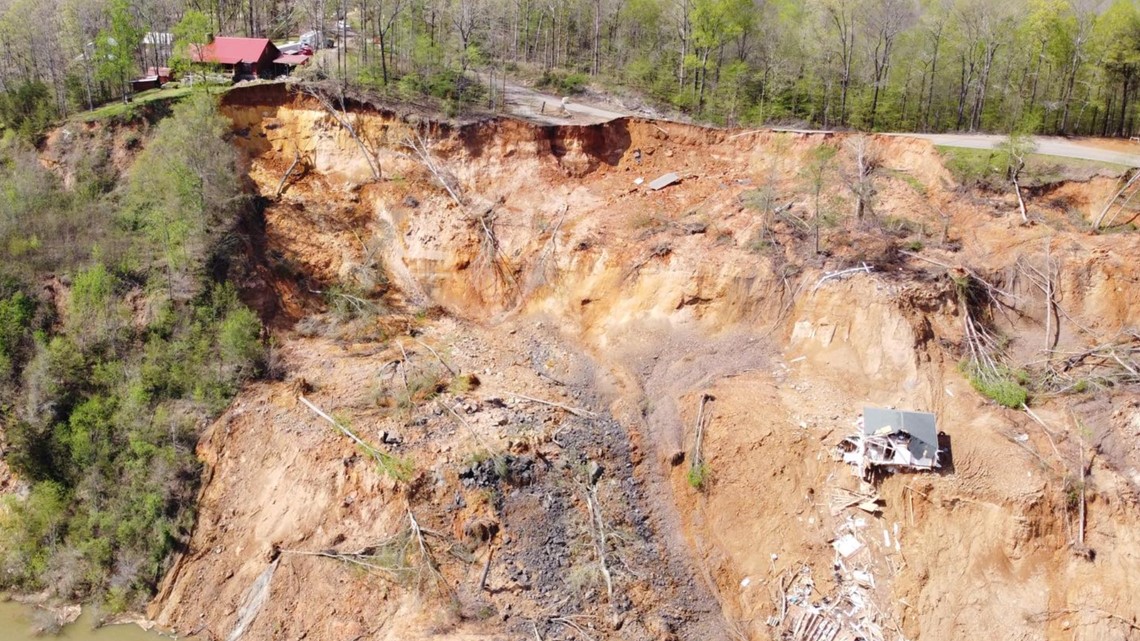 Now a third home is in danger of the same fate.
The Hardin County Fire Dept. said the owners of the house with the red roof have already evacuated and gotten their possession out of the home.