MYRTLE BEACH, S.C. — You may have seen it with your own eyes or seen the chatter and pictures on social media over the last couple of days, but the ocean is getting a lot of attention right now along the Grand Strand and Myrtle Beach, South Carolina, because of how blue it is!
Typically, this time of the year, the water along the grand strand has a brownish look. The brown or "dirty" look to the water comes from sediment and phytoplankton that get churned up in the water and end up sitting and floating closer to the surface.
This time of the year often sees an active Atlantic Ocean with tropical depressions, storms, or even hurricanes. But lately, the ocean has been quiet, lacking any tropical mischief, and even light winds offshore have helped that sediment to settle closer to the ocean floor. This helps more of the natural color of the ocean, which is closer to blue, to show off a bit more. Even the sunlight reflecting off the ocean can give it a bluer tint. Water molecules can absorb the red colors of the light spectrum but leave behind the blues, making a more rich blue look to the water.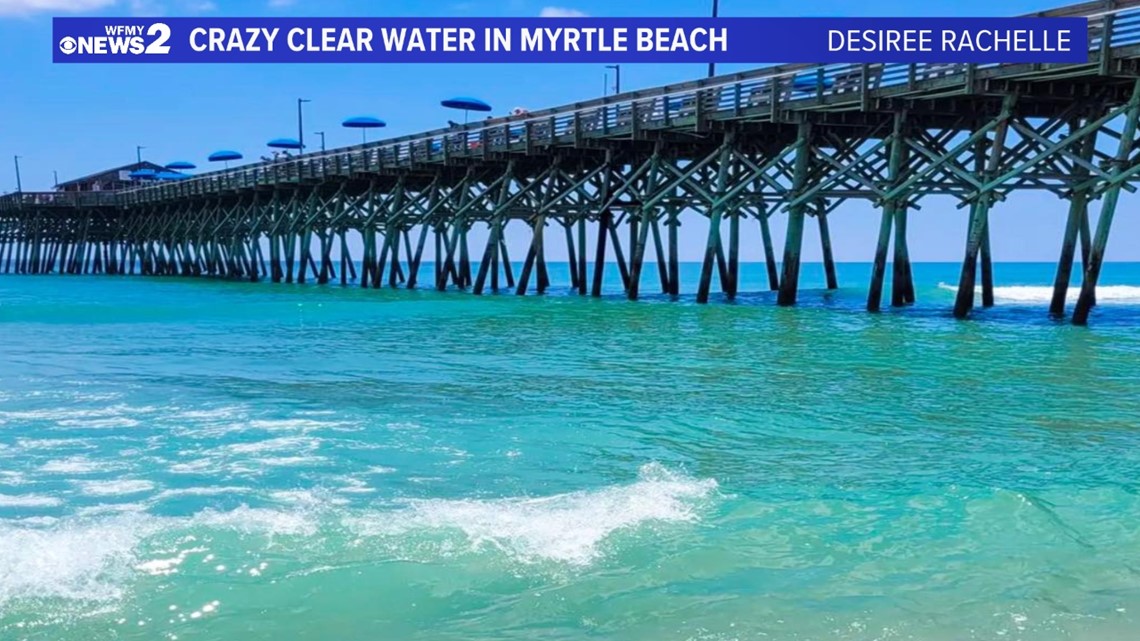 Scotty Powell a meteorologist at our CBS affiliate in Myrtle Beach told WFMY News 2's Christian Morgan "It's very noticeable and makes it look like the islands here. You can even see the bottom of the ocean about 3-5 feet out."
Stay connected to local, national, and breaking news: Download the WFMY News 2 app.
►Text the word APP to 336-379-5775