A Loudon County support dog is providing comfort to grieving students and teachers at Woodmore Elementary School in Chattanooga.
Five students from the school were killed in a school bus crash Monday. Several other students were injured.
Jewel, a golden retriever, is one of three support dogs who spent the day at Woodmore Elementary on Tuesday. The dogs greeted students, teachers, staff, first responders and police who were at the school.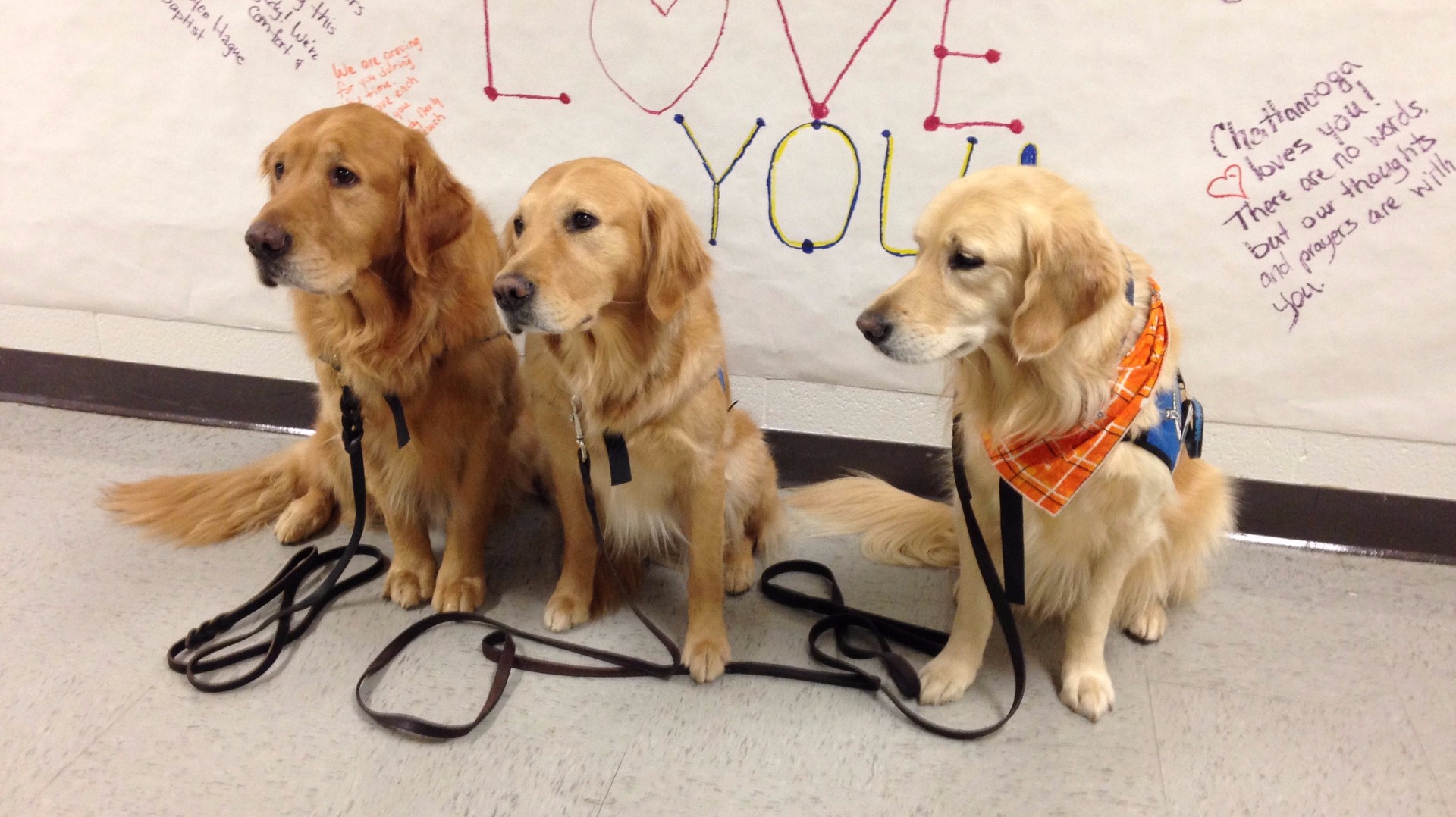 "It was nice to see the children smile," Jewel's owner Judy Schoenherr told WBIR 10News Tuesday afternoon. "Anything to get a smile on those children's faces to get their minds off it was a real blessing."
Schoenherr said they were invited to the school by the Hamilton County School District's Director of Counseling. Jewel is a Lutheran Church Charities K-9 Comfort Dog at Christ Our Savior Lutheran Church in Loudon. She has received 3,000 hours of training to prepare her to comfort people and travels to churches, schools, nursing homes, hospitals, events and disaster sites.
Schoenherr said they visited each individual classroom in the school, and left little Jewel stuffed animals for the three kindergarten classrooms.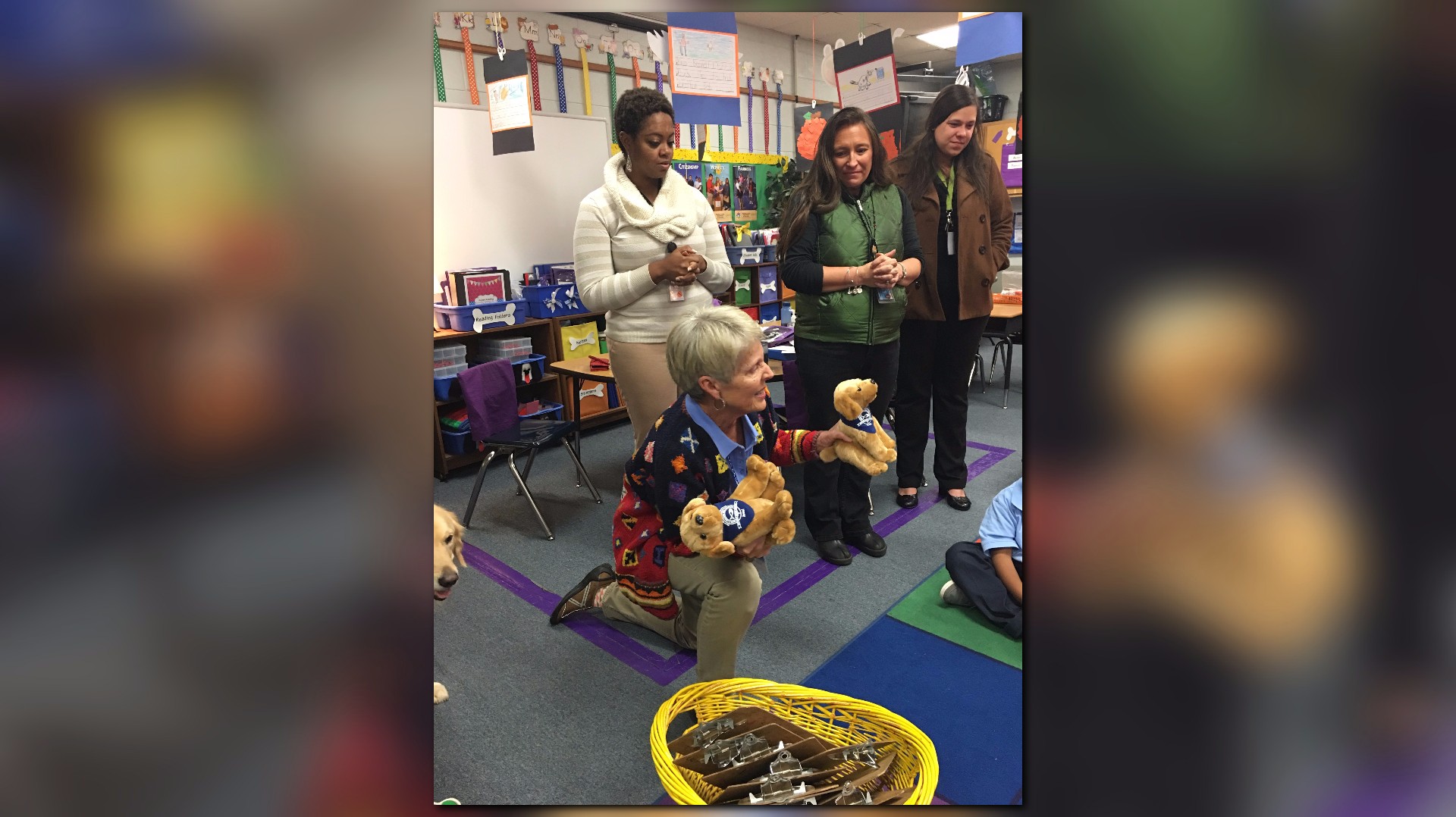 "They (the kids) just gravitate to the dog," Shoenherr said. She said the students were smiling, hugging the dogs and laying their heads on the dogs.
"It was wonderful too to be there for the staff and the teachers, just all of the adults that are affected by everything as well," Shoenherr said.
Jewel will be going back to the school on Monday when all of the children return from Thanksgiving break.