TENNESSEE, USA — Today: Mostly cloudy and breezy with off and on scattered showers during the day. Highs near 70 degrees. Showers and strong storms will be possible after midnight Friday night into early Saturday morning before sunrise. Lows in the middle to upper 50s Friday night.
**A High Wind Warning & Wind Advisory will be in effect from 8pm tonight through 8pm Saturday. Wind gusts up to 50-70 mph are possible.**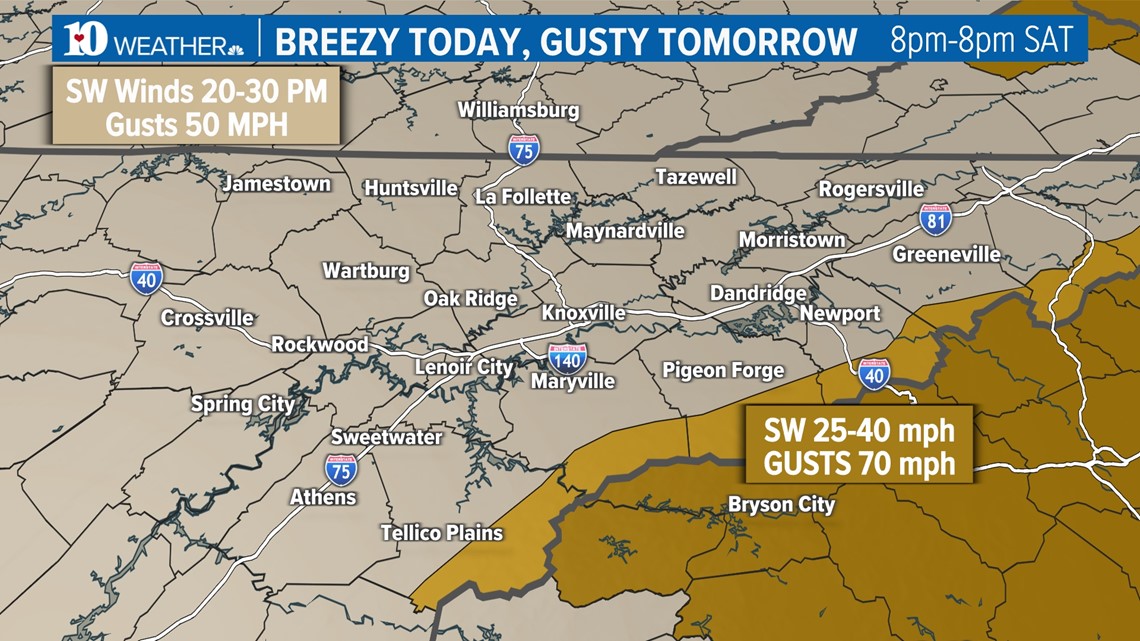 **Parts of East Tennessee could see some strong to possibly severe storms between 2-6AM Saturday morning. The main threat will be potentially damaging wind gusts as a line of storms rolls through.**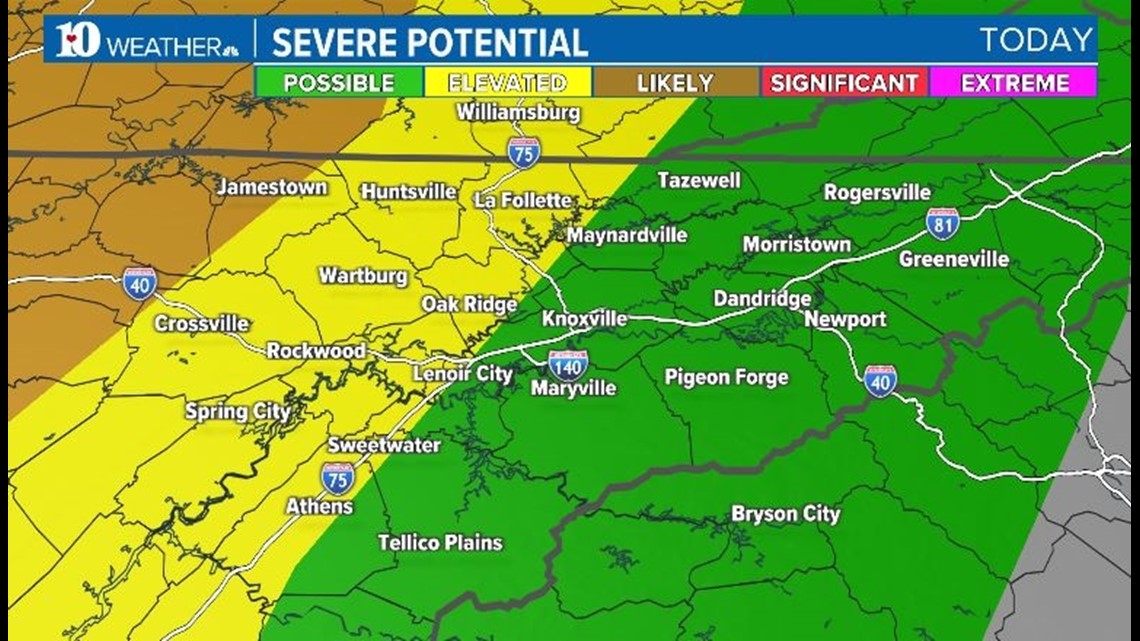 Saturday: A wet morning with sunshine returning along with windy conditions. Highs in the lower to middle 70s. Lows in the upper 30s Saturday night.
Sunday: Sunny and pleasant with highs in the middle to upper 60s. Lows in the lower 40s Sunday night.
Monday: Partly cloudy skies. A slight chance for a spotty shower late. Highs near 70. Lows in the middle 50s Monday night.
Tuesday: Increasing clouds and warm with spotty t'showers possible. Highs in the upper 70s. Lows near 60 Tuesday night.
Wednesday: Mostly cloudy with scattered showers and thunderstorms possible. Highs near 80 degrees. Lows in the upper 50s Wednesday night.
Thursday: A chance for scattered showers. Otherwise, variably cloudy with highs near 70 degrees.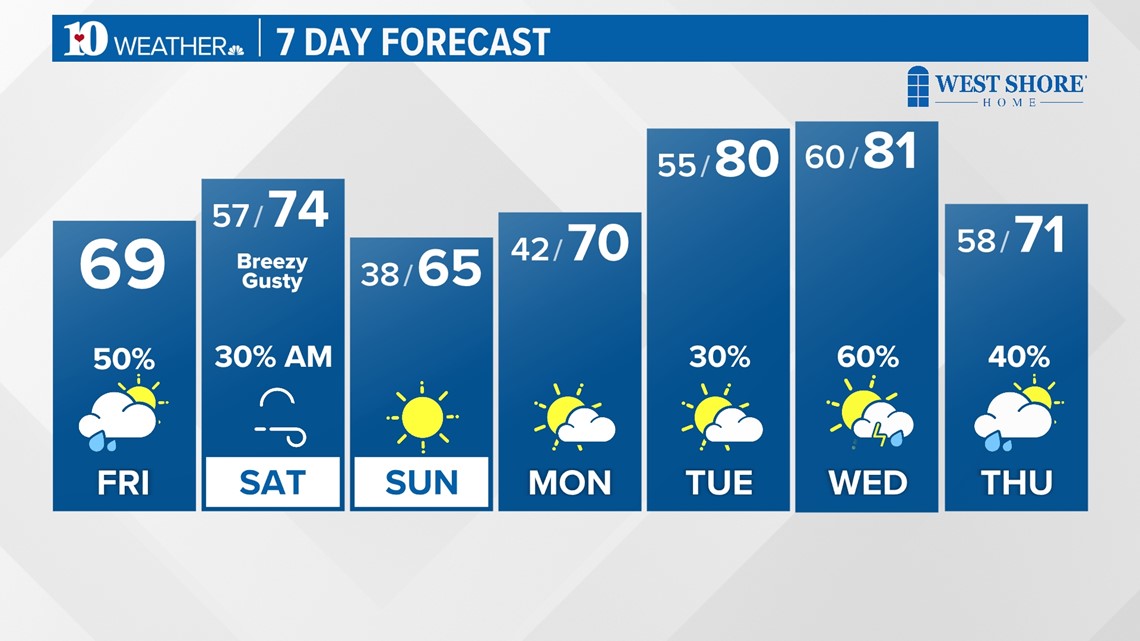 Download our free WBIR weather app (Apple, Google Play) with interactive radar and follow us on social media!