KNOXVILLE, Tenn. — Thursday at Sacred Heart Cathedral, parishioners gathered for the last Catholic mass for awhile.
Bishop Richard Stika made the decision to end the sacred celebrations in East Tennessee.
The cathedral in Knoxville holds about 1,350 people. Thursday, a couple hundred took part.
The Bishop compared the situation to Good Friday, calling it a dark time before the joy of the resurrection at Easter.
"Everybody has to do what they can do. So we do together what we cannot do by ourselves and we trust in Jesus," Bishop Stika said during his homily.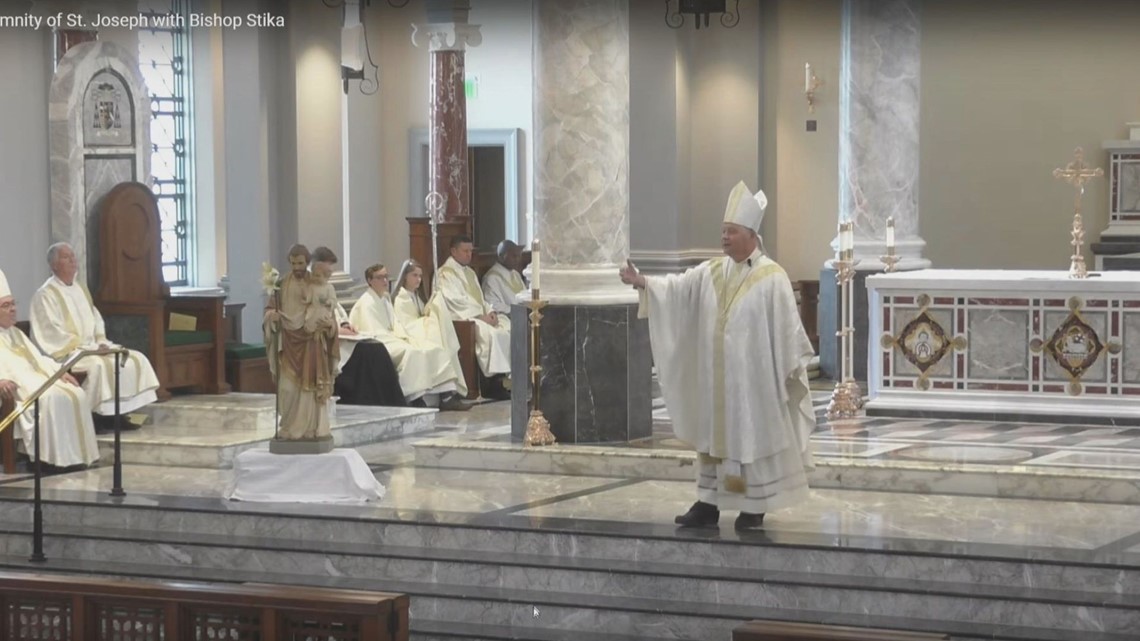 Although Catholic churches in East Tennessee will not offer mass for now, the church buildings will remain open for individual prayer and worship. Check their websites for hours.