Zaevion Dobson murder trial: Bassett guilty of murder, Kipling and Colbert guilty of facilitation
Police say the Knoxville teen was shot and killed while shielding his friends from gang-related gunfire.
If viewing on the WBIR app, click here for the full story experience.
Three men stand charged with murder in the shooting death of a Knoxville teenager in December 2015. Police have said 15-year-old Zaevion Dobson was shielding his friends from gunfire in the Lonsdale neighborhood when he was fatally shot on the night of Dec. 17, 2015.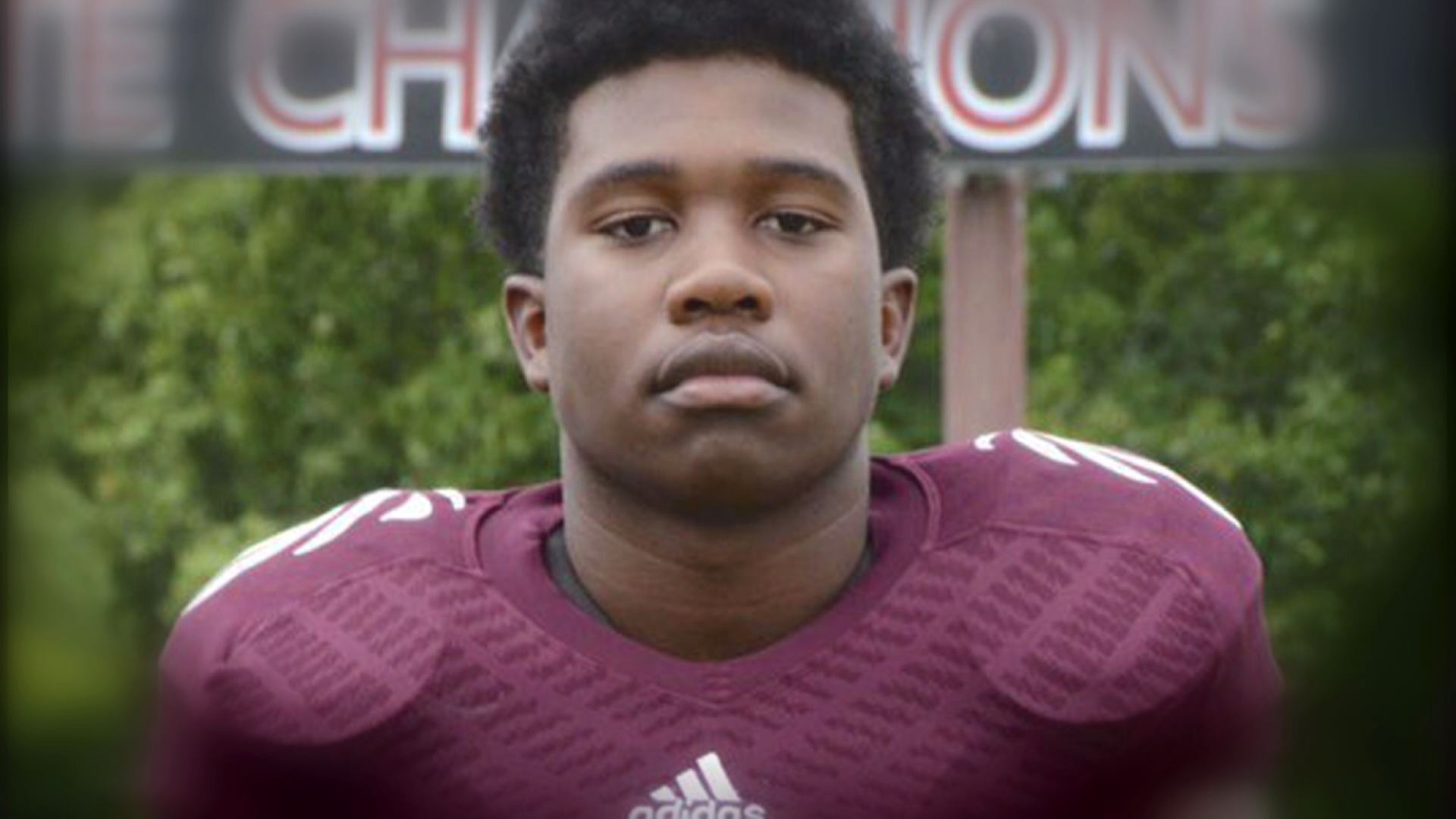 Christopher Bassett, 22, Richard Williams, 23, and Kipling Colbert Jr., 22, each face a first-degree murder charge along with other charges in Knox County Court related to Dobson's death.
Investigators say Basset admitted to shooting into a crowd on the night of Dec. 17, 2015. He and Williams were arrested in an April 2016 traffic stop. They were indicted on first-degree murder, attempted first-degree murder and firearm possession charges in August 2016.
Defense attorneys asked for the trial to be moved out of Knoxville or for jurors to be brought in from out of town. They argued there was so much publicity about the case that the defendants would not get a fair trial in Knox County, but Judge Steven Sword ruled the case would proceed in Knoxville with a Knox County jury.
Jury Selection
:
Monday, Dec. 4, 2017
A jury of six men and six women has been selected to hear the first-degree murder case against the three men accused in the shooting death of 15-year-old Zaevion Dobson in December 2015.

Family members and friends of Dobson were in the courtroom Monday morning, some wearing maroon and white t-shirts that said "Team Zae" with the number 24 - Dobson's football jersey number at Fulton High School.

Christopher Bassett, 22, Richard Williams, 23, and Kipling Colbert Jr., 22, each face a first-degree murder charge along with other charges in Knox County Court.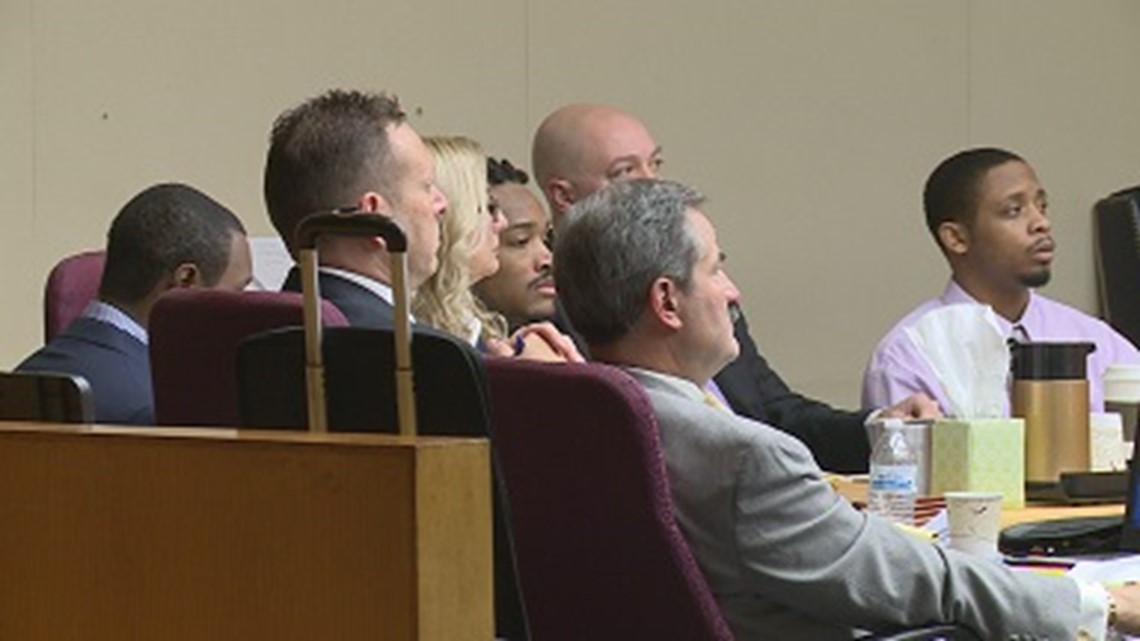 Jury selection began with a pool of 137 potential jurors Monday morning. The prosecution and defense asked potential jurors a wide range of questions, and asked several times if any of them had seen media coverage of Zaevion Dobson. Many potential jurors said they had.
Defense attorneys ask about burden of proof, also asks about rap videos, gun rights, media coverage and kids getting making bad decisions

— Stephanie Haines (@StephanieWBIR) December 4, 2017
The attorneys also asked the potential jurors if they could put aside what information they had been exposed to and consider only the evidence that will be presented during the trial.
Jury selection went into the late afternoon before six men and six women were selected. The jury appears to be of a wide age range and a majority white. Three men and one woman were selected as alternate jurors.
Opening statements for the trial will begin on Tuesday. The trial is expected to last more than one week.
Day 1 of testimony
:
Tuesday, Dec. 5, 2017
Assistant District Attorney Phil Morton started his opening statement by playing 911 call from the night of the shooting on Dec. 17, 2015.

The state said the investigation lasted months, and before it was complete, it showed there were multiple shooting scenes that night, and over the course of the night, 15 people were shot at, four people were hit and two died -- including Dobson.

Morton said four guns were recovered with more than 90 shots being fired at multiple scenes, with at least 34 of those shots being found at the Lonsdale residence Zaevion was at when he shielded his friends from gunfire.

"As the protector, he shielded these girls from gunfire ... and in the process, he took the bullet," Morton told the jury.
The prosecution said investigators found gang-related graffiti at one of the shooting scenes that night before telling the jury about gang territory held in Knoxville on the east and west sides of I-275.
Each of the accused men has a separate defense attorney. Attorney T. Scott Jones, who is representing Bassett, said there was proof that the 9mm handgun would not fit the state's case.
Attorney Rhonda Lee, who is representing Colbert Jr., said her client is not a gang member and that the state prosecution will be making a concerted effort to convince the jury otherwise throughout the trial.
Lee said the prosecution intends to frame their argument by showing a video of the three defendants lip syncing to a rap video with lyrics pledging allegiance to the Bloods street gang.
She said the video in question took place eight months before the shootings.
"The state will tell you because Kipling Colbert made a video that he's a gang member and his friends are responsible for the shooting," Lee said.
Williams' defense attorney Kit Rodgers finished the defense's opening statements, saying all the evidence that will be presented regarding his client is circumstantial.
Rodgers said Williams made bad decisions about the company he was in, and was in the wrong place at the wrong time, saying "that does not make him a murderer."
After the opening statements, prosecutors called their first witness, a 911 records custodian, and played the 911 calls from the night of the shooting.
Day 2 of testimony
:
Wednesday, Dec. 6, 2017
Jurors heard from a reluctant witness who said he has been friends with the three defendants for years.

While he was on the witness stand, Larry North said multiple times he did not want to be in court, and he wore sunglasses because he said he didn't want to make eye contact with anyone.

Prosecutors showed the rap lip sync video, and had North identify each of the defendants in the video.

When prosecutors asked North about the events of Dec. 17, 2015, he said he didn't remember who he saw and where. After some discussion among the attorneys and Judge Steven Sword, prosecutors were able to show North's police interview from 2015.

In the interview, North told police he recalled seeing all three defendants leaving the apartment he was at that night, and then coming back.

Prosecutors then showed the jury dozens of text messages between Williams and North from the night North was shot on April 16, 2016.

North said he went to meet up with Williams, and was shot.

Judge Sword told the jury they were allowed to hear this testimony about another crime because it's a way to establish motive.

Investigators believe Williams shot North because North talked to police about the Dobson shooting.

The jury also heard from the woman who lived in the apartment at which Dobson was shot.

"I heard gunshots and was shocked, and then I heard more," the woman said.

The other witnesses who were called to the stand Wednesday included a Knoxville police officer, who testified about dashcam video from the night Dobson was shot, and an evidence technician who discussed the evidence officers collected the night of the shooting, including the clothes Dobson was wearing that night.
Day 3 of testimony
:
Thursday, Dec. 7, 2017
Judge Steven Sword said he lost confidence in a juror after they were late for court two days in row. An alternate juror became one of the 12. The jury's makeup remained six men and six women. 10News confirmed with two defense attorneys that a white male juror replaced a black male juror.

The state called KPD Officer Edward Johnson to the stand at the beginning of the day. Johnson said he works in the forensic unit.

The courtroom saw pictures of a Dallas Street residence where Lisa Perry, Brandon Perry's mother, was shot. It was pointed out there there were bullet defects and there was some graffiti. Brandon Perry was later shot to death on the night of Dec.17-18, 2015.

The jury was shown cartridge casings from evidence.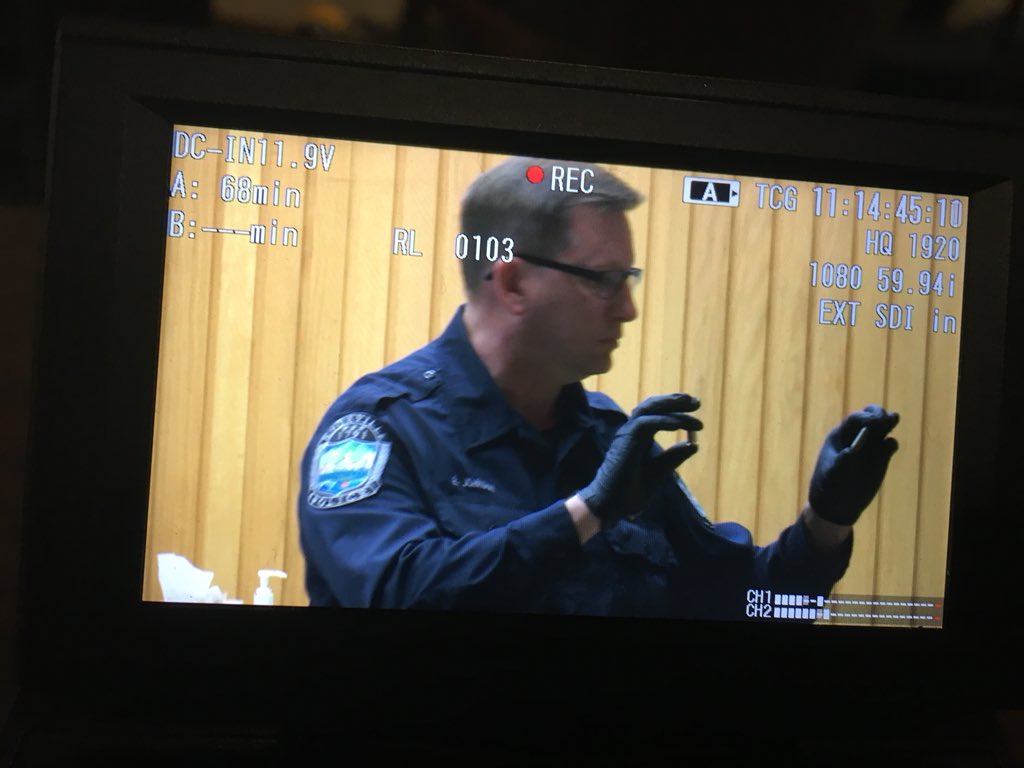 Officer Johnson testified he noticed Brandon Perry enter the scene to see his mother and said that he was "very quiet." He testified the demeanor was "unusual."
Next, the jury saw photos of the Badgett Street residence where Zaevion Dobson was shot. There were bullet defects throughout the home.
Another KPD Officer took the stand. Dashcam video of KPD responding to the Lonsdale scene, where Dobson was, didn't show the scene, but people in the courtroom could hear the panic and emotion of the people there.
Zaevion's older brother, Zack Dobson, took the stand. He testified about the early hours of the night of Dec. 17, 2015. He said he went to the Fulton basketball game, came home and was going to hang out with other friends.
Assistant District Attorney General Phil Morton asked Zack if he's a "Crip" or in a gang. Zack said no, and that he's an athlete. Dobson said he was on the porch for what he thought was about 10 minutes and was told people were watching and when he turned, he heard the first shot.
Zack Dobson said he ran and could hear the "swish" of gunfire going past him so he hid and waited for what he thought was several minutes to make sure the gunfire ended.
He said he shook and yelled, "get up, get up" to his brother. Zack Dobson said he saw three or four people but because it was dark, he couldn't see who it was. When Morton asked Dobson if he had any idea why shots were fired at him, he said no.
After Dobson was cross-examined by the three defense attorneys, he stepped down from the witness stand.
Faith Gordon and Kiarra Rucker, two of the girls investigators said Zaevion Dobson shielded from gunfire, took the stand following Zack Dobson.
Rucker said another friend on the porch alerted her to people coming and they said they needed to go. She said she looked and saw more than two people.
She said she got to the ground, there was a break in gunshots, and then she ran into the house with Gordon.
On cross examination, Rucker said again that she thought she saw one man in a white t-shirt and others in dark clothing.
A witness later testified that he saw eight people dressed in all black in Lonsdale the night of Dec. 17, 2015. They were people he didn't recognize and said, "it didn't look good."
The witness said he went inside his Lonsdale home and called his friends on the porch to warn them to get inside. That's when they told the witness they were just shot at.
Witness identifies Colbert from the rap lip sync video as a man in the group that approached him that night.

— Stephanie Haines (@StephanieWBIR) December 7, 2017
The witness said a family member told him to watch the rap video about a week after the shooing and that he told Zack about the person in the video. The defense attorney asked why he didn't tell police and he said he didn't know at the time. He testified that he's sure Kipling Colbert Jr. approached him that night.
Zaevion's mother, Zenobia, took the stand next. She testified about her sons playing football and called herself a "football mom."
Prosecutors put a photo of Zaevion on the easel next to the witness stand and Zenobia said, "Zaevion was always the protector....He wouldn't back down."
She said she heard gun shots when she was home after the boys left so she started praying. She said her phone started to ring of the hook and that's when she knew "something happened."
Zenobia Dobson said she didn't panic at the time, but then she got a knock on her door saying she had to go see her sons.
She said Zach, crying, told her, "We didn't do anything ... we just got shot at for no reason." She said she wasn't allowed into the shooting scene, but she saw a blanket over Zaevion.
Day 4 of testimony
:
Friday, Dec. 8, 2017
Friday's focus has been on the handgun prosecutors believe was used to kill Zaevion Dobson, and the state is trying to prove four shooting scenes that night are all connected.

Prosecutors called two KPD officers to the stand to talk about the night they found the handgun in question and who they believe it belongs to.

The first person to take the stand was patrol officer Andrew Markham.

Prosecutors believe the gun shown in court Friday is connected to Zaevion Dobson's death nearly two years ago. They also believe it belongs to one of the defendants, Richard Williams.

The prosecutor played dashcam video of the encounter between a KPD officer and Williams.

In their testimony, Knoxville Police officers said they found the gun underneath the seat where Williams was sitting during the traffic stop recorded on dashcam video.

The officer testified the traffic stop was about five blocks from the apartment where Zaevion was shot and killed. The defense then tried to prove KPD officers don't know how long the gun was under the seat or who it belonged to.

The prosecution also called up several other officers to talk about the other shooting incidents that night.

A gang investigator with the Knox County Sheriff's Office took the stand to offer expertise on gang-related crimes. He explained the difference between the Bloods gang and the Crips gang in Knoxville by looking at graffiti.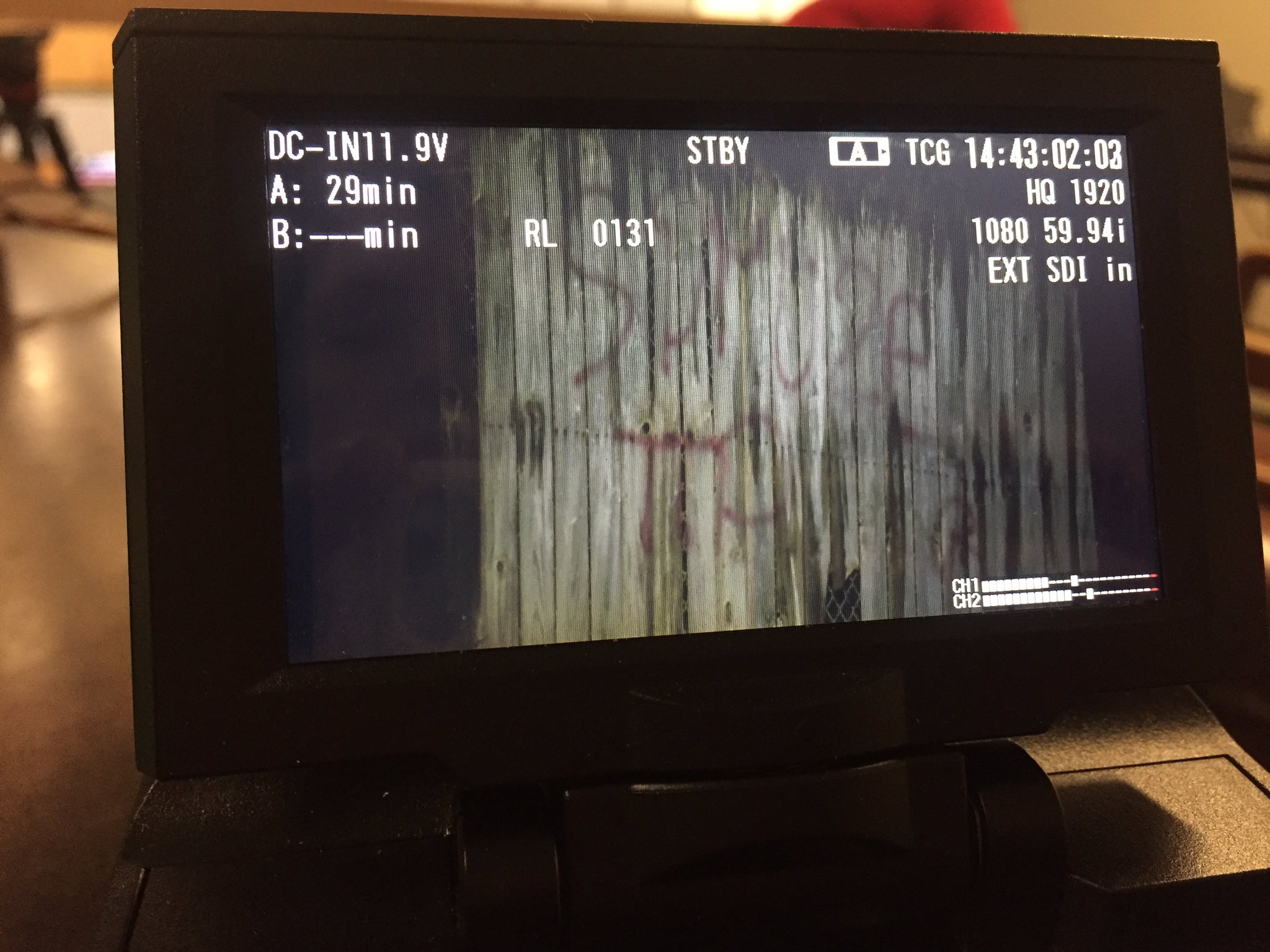 The gang exert said the rap video, which includes all three defendants, indicates it is gang-related. When he was asked if the defendants, Bassett, Williams and Colbert, came up on his list of known gang members, he said no.
The defense established that none of the defendants are on a list of known gang members in Knox County.
A KPD officer who was part of the pursuit involving Williams and Colbert testified on the arrests. Another officer said he found a red bandana and bullets on Williams after the pursuit.
The trial adjourned for the week around 4 p.m. The trial will continue Monday at 9 a.m.
Day 5 of testimony
:
Monday, Dec. 11, 2017
The jury heard from one of the lead investigators as the first-degree murder trial for the three men accused in the murder of Zaevion Dobson continued Monday morning.

KPD investigator A.J. Loeffler interviewed Christopher Basset about the shooting. Prosecutors played a video recording of the interview for the jury.

Loeffler testified that he was already looking for Bassett after a woman named Lisa Perry was shot on the night of Dec. 17, 2015, and found him at the scene where Perry's son Brandon had been killed.

Prosecutors believe those were revenge shootings.

In the taped interview, Bassett is visibly emotional about the Perrys, who were his aunt and cousin. He said Brandon Perry wasn't in a gang and tells Loeffler several times he thinks Perry was "set up" by his girlfriend.

Loeffler testified Bassett at first denied having anything to do with Zaevion Dobson's shooting in Lonsdale, and that he didn't want to be "guilty by association." Later in the taped interview, however, Bassett tells Loeffler that Brandon Perry had a revolver and started shooting in Lonsdale. Bassett then admits that he too had a gun and shot in the air about five times above people's heads.

In the video, Bassett tells Loeffler he didn't aim at anyone.

No one has been charged in the death of Brandon Perry, and it is still an open homicide investigation, according to Loeffler.

On cross examination, Defense Attorney T. Scott Jones asked Loeffler why he asked for one gun shot residue test on Bassett. Loeffler said there was no indication others had fired a gun. Jones also asked Loeffler about his interview technique.

Investigators talked to the other defendants, Williams and Colbert, at later dates.

KPD crime scene technician Stephanie Housewright also testified Monday about processing the scene in which Larry North was shot in April 2016.

Housewright said a revolver and a cell phone were found at Morningside Park two days later, and 9 millimeter shell casings were found at the scene.

Another KPD officer testified about a gun found by a city mowing crew at Morningside Park on April 14, 2016.
Day 6 of testimony
:
Tuesday, Dec. 12, 2017
The state continued presenting its case Tuesday in the trial for three men accused in the shooting death of Zaevion Dobson.

TBI Special Agent Joel Wade, who specializes in digital forensics, was the first on the stand.

Resig testified about 34 casings that were found at the Lonsdale scene, which she said likely came from four guns.

Resig said Dobson was hit with one bullet, and that bullet came from a .40 caliber Smith and Wesson pistol.
She also testified that there were eleven 9 millimeter casings found at the Lonsdale scene. She testified those casings are connected to the shootings at the Green Hills apartments shooting, where Brandon Perry was shot. She testified they are also connected to the April 2016 shooting of Larry North, who investigators say was shot for talking to police about the Dobson case.
Judge Sword excuses a juror to tend to a death in the family. An alternate replaces that juror.

— Stephanie Haines (@StephanieWBIR) December 12, 2017
Dr. Darinka Mileusnic-Polchan, Chief Medical Examiner for Knox County, testified that Dobson was shot once in the right shoulder/chest area and he collapsed face down.
Before the State rested, it was entered into evidence that Christopher Bassett had two prior felony convictions at time of alleged shootings.
On cross examination, the medical examiner testified the way the clothes folded was consistent with Dobson extending his right hand.
The state rested its case around 2 p.m. Tuesday, and the jury went home for the day.
Judge Sword denied the defense attorneys' motions for acquittal.
Christopher Bassett's defense attorney will call a witness Wednesday. None of the three defendants say they will testify.
Sword said it's possible the jury could hear closing arguments Wednesday.
Day 7 of testimony
:
Wednesday, Dec. 13, 2017
Defense attorneys began presenting their cases in the trial for 3 men accused of killing Zaevion Dobson around 9:45 a.m. Wednesday.

By noon, the defense had rested. Closing arguments are set to begin after lunch.

Dr. Erik Nielson, a professor at the University of Richmond, took the stand in the morning to testify about his academic study of rap music.

He testified he has been interviewed and has written for publications like The Washington Post, NYT. He recently wrote in Rolling Stone.

In his testimony, he said he's a certified rap expert in various counties throughout the U.S. including Ventura CO., Calif., Fulton Co., Ga. and Atlanta.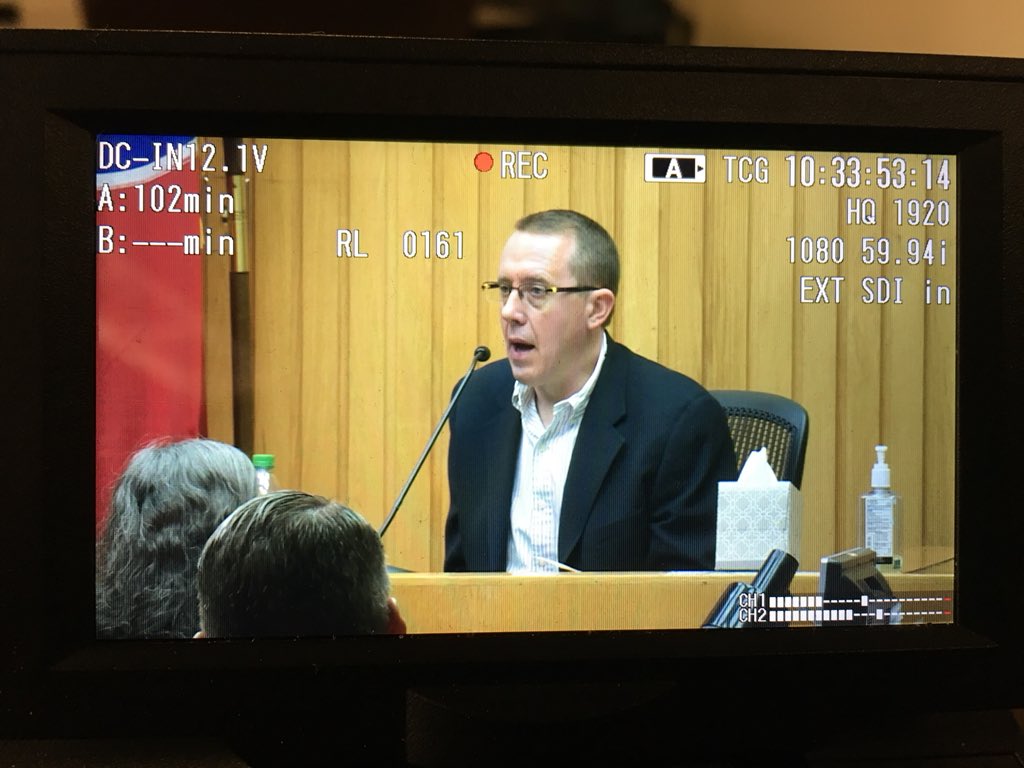 Dr.Nielson testifies the lyrics and beat of the rap video of the defendants are similar to Chicago rap artist Edai's "6 double 0"

— Stephanie Haines (@StephanieWBIR) December 13, 2017
Closing Arguments
:
Wednesday, Dec. 13, 2017
Closing arguments began around 1:15 p.m. Wednesday in the trial for three men accused of killing Zaevion Dobson.
ADAG Phil Morton gave the state's closing argument. The state argued that Perry, Bassett and Williams didn't go to the hospital after Perry's mom was shot because they "decided to retaliate."
The state argued that Larry North's testimony is reliable and said North's testimony puts all three defendants together at Green Hills. The state said surveillance footage from Green Hills also shows this.
State: Juvenile witness sees group in Lonsdale, testified Colbert asked him, "What's brackin?"

— Stephanie Haines (@StephanieWBIR) December 13, 2017
State: Bassett's police interview indicates the shooting at Lonsdale was retaliatory bc he says Perry "did what he had to do"

— Stephanie Haines (@StephanieWBIR) December 13, 2017
The state argued that Perry was "hotheaded" after his mother was shot. They said Dobson and his friends were "randomly selected" and the defendants did not have a specific person in mind and that they set out to kill somebody.
State: They come back to Green Hills at 1 a.m. but don't know what they did for the three hours after Lonsdale

— Stephanie Haines (@StephanieWBIR) December 13, 2017
State later says Perry can't be prosecuted because he himself died in a shooting that night

— Stephanie Haines (@StephanieWBIR) December 13, 2017
The state reiterated that 9mm casings were found at Green Hills and it indicates someone fired back at the car that shot Perry.
In the state's closing arguments, they argued that Larry North was not loyal anymore and he broke the code so that's why he was shot.
"Zaevion did what he was built to do, he chose to stay and protect others. Now that's a good choice," the state said.
The defense began closing arguments with attorney Rhonda Lee, who represents Kipling Colbert Jr., and argued Larry North wasn't a credible witness.
Each defendant has his own attorney.
Lee said Colbert turned himself in within an hour after running in an April 2016 police chase that was unrelated to the shootings, and said it would be a tragedy for a young man to be convicted of first-degree murder when he didn't do it.
Richard Williams' defense attorney Kit Rodgers began his closing argument by saying not a single witness said Williams was in Lonsdale on Dec. 17, 2015.
Rodgers said there was no specific evidence linking Williams to the guns.
Next, Christopher Bassett's defense attorney began his closing arguments. He reminded jurors that the state has the burden of proof, not the defense.
The jury will begin deliberations Thursday morning.
Guilty verdicts
:
Thursday, Dec. 14, 2017
A jury has found Christopher Bassett guilty of first-degree murder in the shooting death of 15-year-old Zaevion Dobson in December 2015.

The jury also found Kipling Colbert Jr. and Richard Williams guilty of facilitation of first-degree murder in Dobson's death.

All three defendants were also found guilty of several other charges.

Judge Steven Sword sentenced Bassett to an automatic life sentence in prison for first-degree murder.

The three will be sentenced on the other charges on Feb. 2, 2018.

The jury began deliberating around 9:15 a.m. Around 11 a.m., Judge Steven Sword said the jury had questions about fines.

Their question was about where the money goes if the jury decides to fine a defendant. Sword said the money goes to the state of Tennessee and is distributed to various government groups.

In closing arguments Wednesday, prosecutors said the three defendants went into the Lonsdale neighborhood intending to shoot and kill after hearing that their friend's mom had been shot.

Prosecutors focused on criminal responsibility, the idea that each of the defendants is responsible for all the shots fired in Lonsdale that night.

Defense attorneys focused on reasonable doubt, that witnesses from that night can't identify or place the defendants at the scene.

The jury must convict each defendant separately, and they can come back with a lesser charge to first degree murder, such as voluntary manslaughter.

The defendants face attempted murder and felony gun charges as well.

If they are convicted of first degree murder, they could face life in prison with the possibility of parole.