Knoxville — Pilot Flying J's former president is seeking a break on the terms of his bail, and to show he's serious about not trying to flee the United States, he's ready to sell his airplane and his boat.
Mark Hazelwood's legal team on Thursday filed a request to ease the current terms of his freedom. He's appealing a fraud and witness tampering conviction out of U.S. District Court in Chattanooga before the Sixth Circuit U.S. Court of Appeals in Cincinnati.
On Thursday, lawyers Jim Walden and Bradley Henry said the millionaire former Pilot boss would like for a court-imposed home confinement order either to be lifted or eased so that he can be away from his Knoxville home from 10 a.m. to 4 p.m. during the day.
Hazelwood poses absolutely no risk to run away, the lawyers argue, as he's proved for years since the FBI raided Pilot Flying J headquarters in April 2013 amid a fraud investigation.
"Mr. Hazelwood has conducted himself in a manner that warrants less restrictive conditions of release," they wrote. "He has consistently and scrupulously abided all directives of the Probation Department and Pre-trial Services."
It's up to Senior U.S. District Court Judge Curtis Collier to grant Hazelwood's request. Collier is the same judge who turned down his bid this fall to delay reporting for prison until after Christmas.
This week, the Sixth Circuit said they'd let Hazelwood delay prison while they consider his appeal. So Hazelwood, for the time being anyway, doesn't have to worry about leaving his family.
Walden and Henry argue Hazelwood, assigned an electronic ankle bracelet after his February conviction, has never tried to make a break for it. In September ahead of his sentencing, he even drove down to Chattanooga on his own, they say.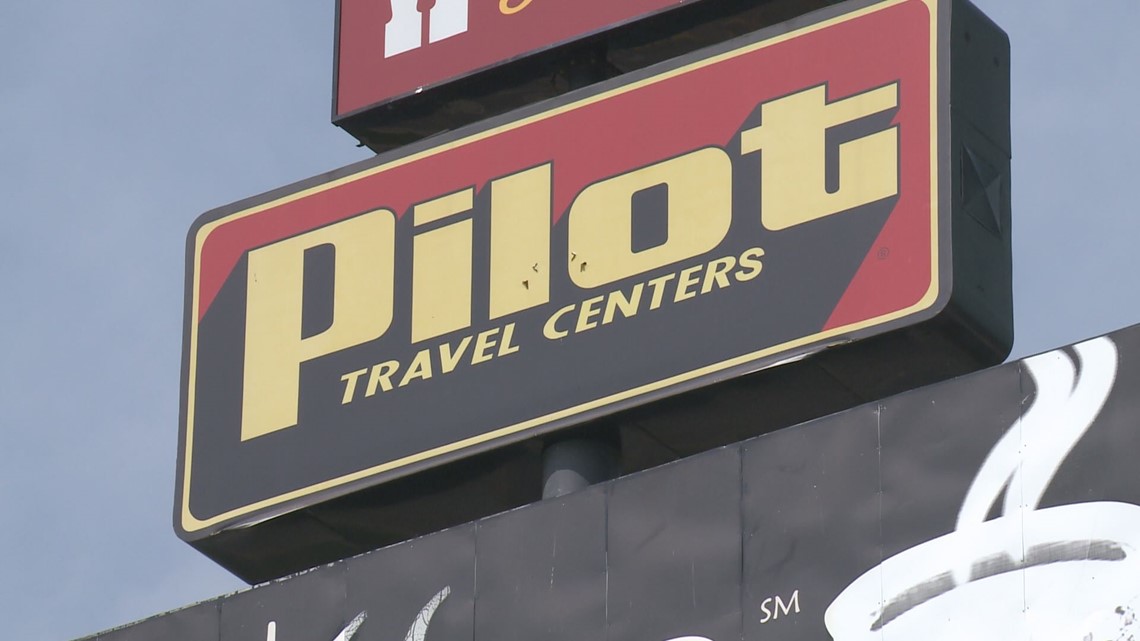 Hazelwood says the plane and boat are now inoperable. He must get them ready for sale by making them operable and he needs the court's approval to do that.
Government prosecutors have previously told Collier they fear Hazelwood is a flight risk.
Hazelwood faces a 12.5-year prison term after being convicted of leading a sales department scheme to cheat some Pilot fuel customers of promised rebates. Federal authorities allege the scheme went on at least five years and involved about 20 employees, most of whom have pleaded guilty.
Hazelwood maintains his innocence.
Furthermore, he argues Collier made a critical error during trial earlier this year when he allowed jurors to consider evidence that Hazelwood made racist and other offensive remarks during a secretly recorded private gathering of Pilot employees in October 2012.

Hazelwood's lawyers have argued for months that the recordings had nothing to do with his criminal case and were highly prejudicial against him in court.
The appellate court this week signaled it's considering whether that's a reason for his conviction to be overturned.
Hazelwood worked nearly 30 years for Pilot, climbing through the sales ranks. The Haslam family, which owns the private company, rewarded him with a profit-sharing agreement that netted him millions of dollars in income, court testimony showed.
In just a few years, he made more than $70 million, testimony showed, affording him a lifestyle that included multiple homes as well as the boat and plane.