CHEATHAM COUNTY, Tenn. — State investigators said they made a breakthrough in a decades-unsolved investigation in Middle Tennessee: The victim is no longer a Jane Doe.
On Friday, the TBI announced the second of ten victims in the recently launched Unidentified Human Remains DNA Initiative had been identified in a 1985 Cheatham County case -- a woman named Michelle Inman.
In March 1985, Cheatham County investigators began investigating after a driver found skeletal remains alongside Interstate 24 West in Pleasant View. The driver said they were having car problems when they discovered the remains near a creek bank between mile markers 29 and 30.
Deputies called the Tennessee Bureau of Investigation to help with the investigation. The TBI brought in forensic anthropologists from the University of Tennessee, who were able to determine that the remains belonged to a white female. They estimated she had been dead for two to five months before her remains were discovered.
However, all leads into her identity went cold from that point on, and investigators classified her as a Jane Doe.
With no clues to go off of, the case remained dormant for decades until April 2018. The TBI said UT's Forensic Anthropology Center sent a sample of the woman's remains to the University of North Texas Center for Human Identification. From there, they were able to develop a DNA profile and enter it into the Combined DNA Index System and National Missing and Unidentified Persons System in hopes she would be identified.
Last December, the TBI announced an initiative, the Unidentified Human Remains DNA Initiative, to identify 10 John and Jane Does through $100,000 in grant funding from the Bureau of Justice Assistance and additional forensic funding from the state in hopes of solving several decades-old cases.
Through the initiative, investigators were first able to identify a John Doe whose remains were found by hunters in Claiborne County in 1986: a man named Jerry Harrison.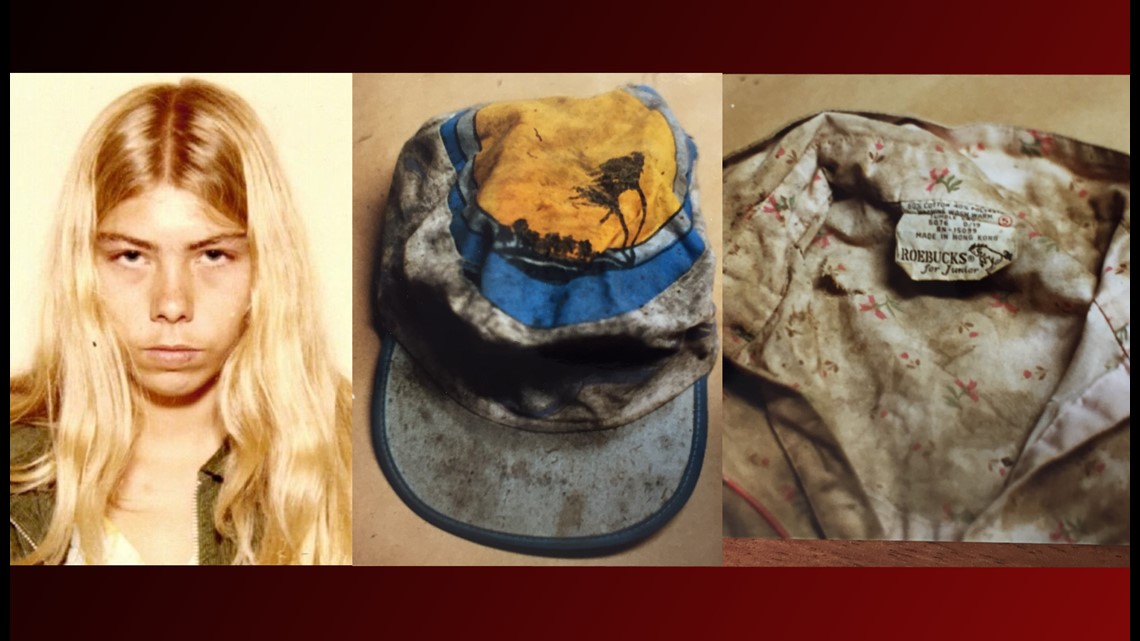 The TBI said the grant funding made it possible. In December, a sample of Inman's remains was sent to Othram, Inc., the same private lab that played a part in identifying Harrison's remains.
"People from all over the world submit their DNA, commercial DNA kits to these agencies, or these companies, I should say, to learn a little bit more about their genealogy, about their family -- and throughout time, it's become a source for law enforcement," TBI Special Agent Brandon Elkins, who is leading the initiative, said in June.
After receiving data from Othram, the TBI said it began tracking down possible relatives identified in Virginia. Agents eventually found a solid lead after more than three decades: a man who claimed he had a sister he had not heard from in more than four decades.
Agents were able to receive a DNA sample from the man and compared it to the victim's DNA. From there, Orthram was able to make a positive match to determine the remains belonged to Michelle Inman, who was 24 at the time and had lived in Nashville.
She is no longer a Jane Doe, but the investigation into Inman's death remains unsolved. The TBI is asking for people's help to find out who killed her.
If you have any information about Inman, particularly any information about people she may have been with before her death, the TBI says you should call 1-800-TBI-FIND.
Rausch said the TBI continues to work on cases that have been open for decades to provide closure to families.
"They are never cold. These are cases that continue," Rausch said.