KNOXVILLE, Tennessee — U.S. District Judge Pamela Reeves, a trailblazer for women in the Tennessee legal community, died Thursday morning after a nearly two-year battle with cancer.
Her husband, Knoxville Law Director Charles Swanson, referred to her as "Comet Pam," and kept friends updated regularly with notes on how she was doing. On Thursday, he wrote, "We lost our Pam at 11:45 a.m. today."
Reeves, 66, had served on the federal bench in the Eastern District of Tennessee since 2014, after being nominated President Barack Obama. She became chief judge of the district in April 2019, succeeding U.S. District Judge Thomas A. Varlan.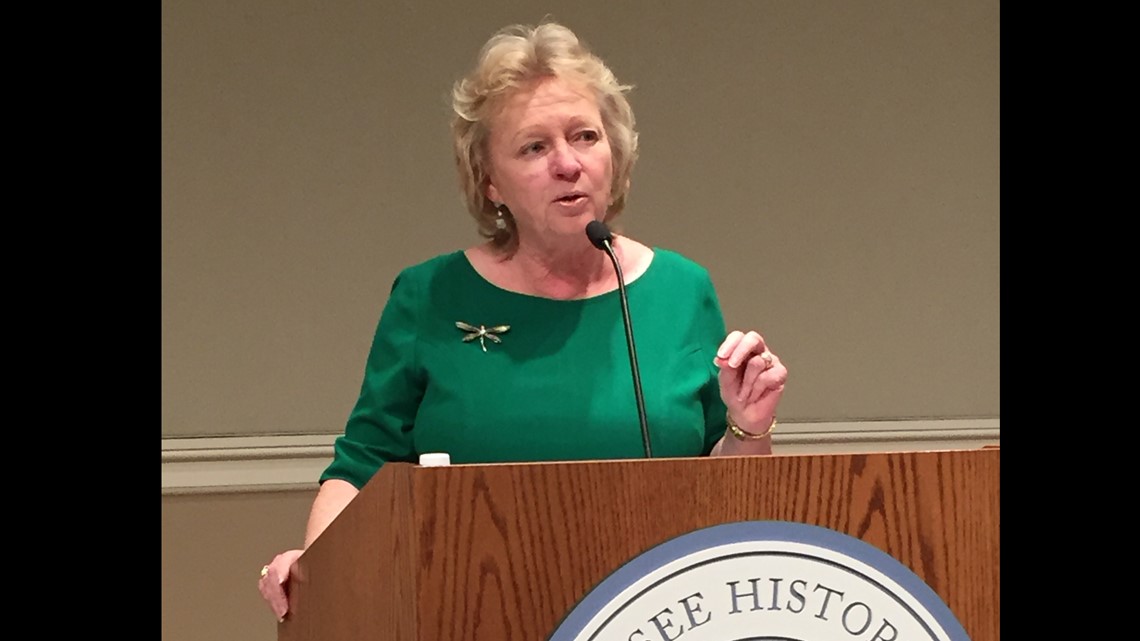 A former attorney with the Watson, Hollow and Reeves firm, she was the first woman to serve as chief judge of the district and the first woman to serve as president of the Tennessee Bar Association.
On the bench, Reeves was known for being a compassionate, firm and fair judge who aimed to ensure everyone who came before her received justice.
Varlan announced her passing Thursday afternoon, noting her death was a blow to the legal community. Varlan said in a statement he was "almost at a loss for words."
"Danni and I have lost a dear friend, and I have lost a valued colleague. Pam's contributions to the legal profession and our community were immense, and her service to the Eastern District as a judge and as chief judge was invaluable."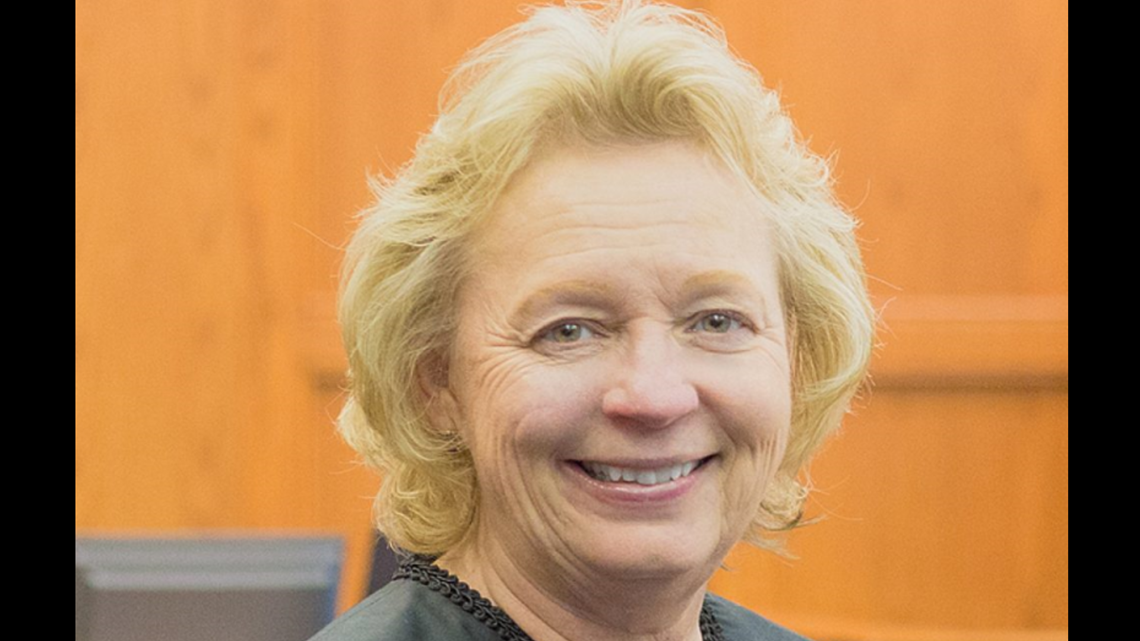 Varlan said he nominated Reeves for the Tennessee Bar Association's inaugural Professionalism Award, which she received this spring.
Tennessee Sen. Lamar Alexander issued a statement Thursday afternoon.
"Pam Reeves had a lengthy and distinguished career as a lawyer and most recently as Chief Judge of the Eastern District of Tennessee. Her diligence and fairness as a lawyer and judge set an example for others, especially for women in the legal profession. I admired her and counted her as a friend. Honey and I send our sympathy and respect for her life to her family," the statement reads.
The U.S. Senate confirmed her appointment unanimously to the bench in March 2014.
Said Tennessee Sen. Marsha Blackburn on Thursday: "I am saddened to hear about the passing of Chief Judge Reeves. She was a fair and compassionate judge, and she will be greatly missed on the bench. I was grateful for her friendship and appreciated the professionalism she brought to the job. May she rest in peace."
U.S. Rep. Tim Burchett of Knoxville also issued a statement on Reeves' passing.
"Judge Reeves was a good friend, and she'll be missed," the statement reads. "Not only did she have a remarkable legal and public service career but, as the first female Chief Judge of the Eastern District of Tennessee, she was a trailblazer. Charles and her entire family are in my prayers."
Tennessee Attorney General Herbert Slatery, a former Knoxville attorney, also paid tribute.
"This is a sad day for Knoxville and our State. As coming days will show, Judge Pam Reeves had the well-deserved and widely held respect of lawyers, judges and community leaders in Tennessee for many years. She not only accomplished a lot against long odds, she did it with a grace and determination rarely seen.
"President Teddy Roosevelt said, 'People don't care how much you know until they know how much you care.' Well, Judge Reeves knew a lot, but I never met anyone who thought she didn't care. In fact, it was just the opposite. You saw her smile, compassion and energy in the first ten seconds of meeting her. We are profoundly sad in losing her," his statement reads.
Reeves also was the first woman to chair the Knox County Election Commission and the first woman to lead the American Association of Mediators, a field she fervently supported.
A native of southwest Virginia, Reeves is survived by Swanson as well as two children of whom she was very proud: son, Reedy, and daughter, Amanda.
Just this week the University of Tennessee College of Law announced that Reeves, a UT graduate, had been honored with the university's Distinguished Alumna Award, the highest alumni award given by UT.
It singles out UT graduates who have attained "extraordinary distinction and success in their field and whose achievements have brought credit to university and benefit to the community."
She was the first in her family to attend college. The oldest of five sisters, she grew up in a four-room house in Grayson County, Va. The family didn't have running water until the young Reeves was 10 years old, according to Thursday's notice of her passing.
Like Reeves and Swanson, both of her children also developed a passion and regard for the law. They are graduates of the University of Virginia School of Law.
"May the memory of Chief Judge Reeves be forever eternal," Varlan noted in Thursday's release.