More than 17,000 acres have been burned and more than 1,700 structures damaged or destroyed by fires that tore through Gatlinburg and Sevier County.
But it all began as a fire in a remote part of the Great Smoky Mountains National Park.
Here's a timeline of the response leading up to the deadly tragedy:
Nov. 23 around 5:20 p.m.: The Chimney Tops 2 Fire was first reported. Investigators later determined it was human-caused.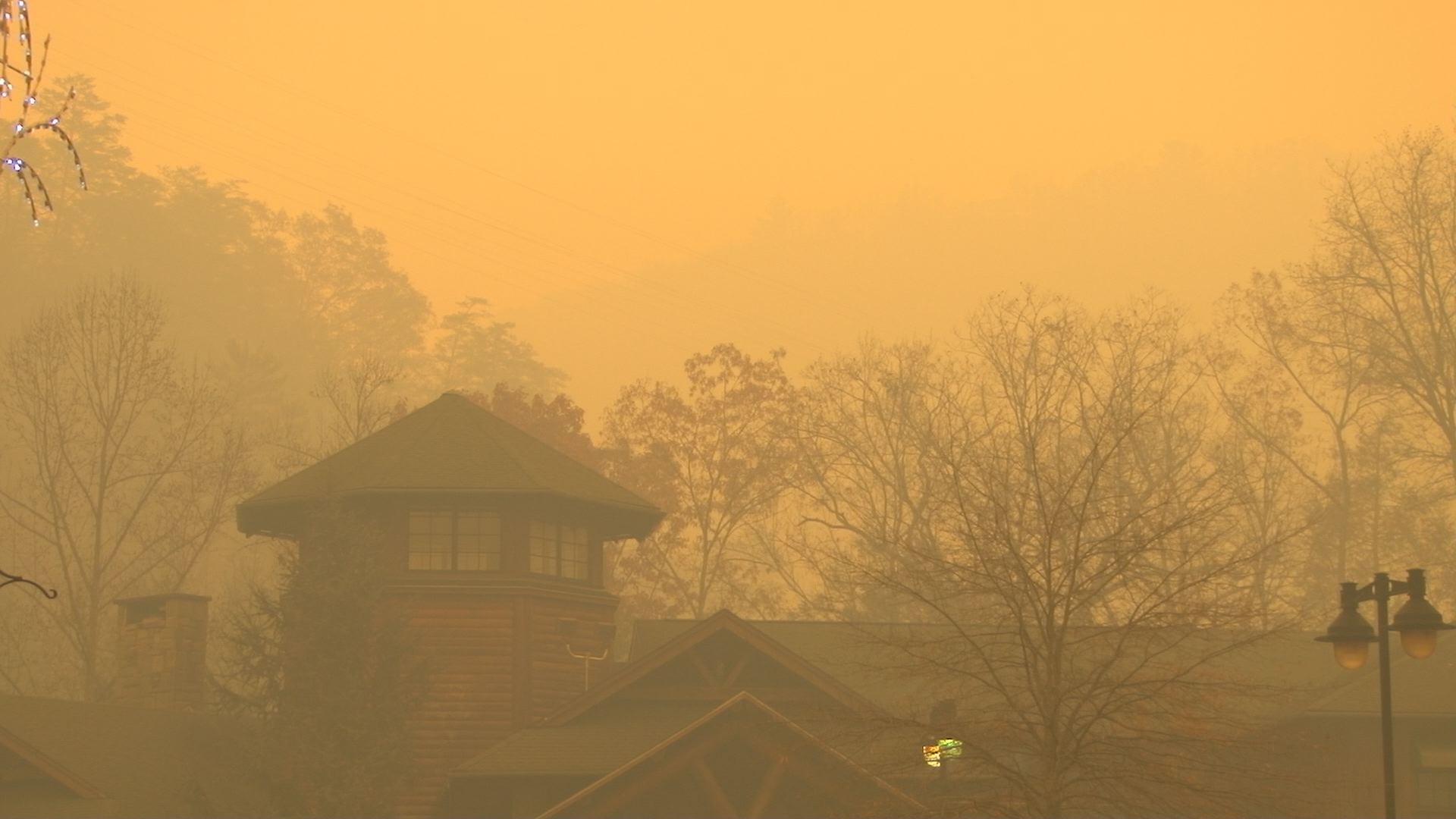 Sevier County Schools Superintendent Jack Parton said "This is my 29th year as superintendent of schools, and I've never experienced anything quite like this today."
1 p.m.: The National Weather Service upgraded a High Wind Watch to a High Wind Warning.
Around 4 p.m.: Gatlinburg issued a voluntary evacuation sending three people to a shelter. Gatlinburg officials hold a press conference and Fire Chief Greg Miller noted that "as of this time there is no fire in the city limits of Gatlinburg."
Around 6 p.m.: Parts of the Spur were burning and fire officials declared an immediate mandatory evacuation of the Mynatt Park neighborhood, East Foothills Road, Turkey Nest Road and Davenport Road areas.

7 p.m.: Officials hold another news conference and report that fire departments from across East Tennessee are responding to help.

Around 9 p.m.: At the request of the Sevier County Emergency Management Agency - the National Weather Service issued an evacuation notice for "Gatlinburg and nearby communities... due to wildfires." Many people didn't receive that alert. Officials blamed a "communication failure" that led to the notification not being delivered as planned to cell phones or mobile devices.
Hundreds of people began showing up at emergency shelters around the area.
Overnight 14,000 people left Gatlinburg and the surrounding area. Volunteer firefighters poured in to help .