**A Winter Storm Warning (pink) and a Winter Weather Advisory (purple) are in effect through Saturday morning. Avoid travel in these areas, if possible.**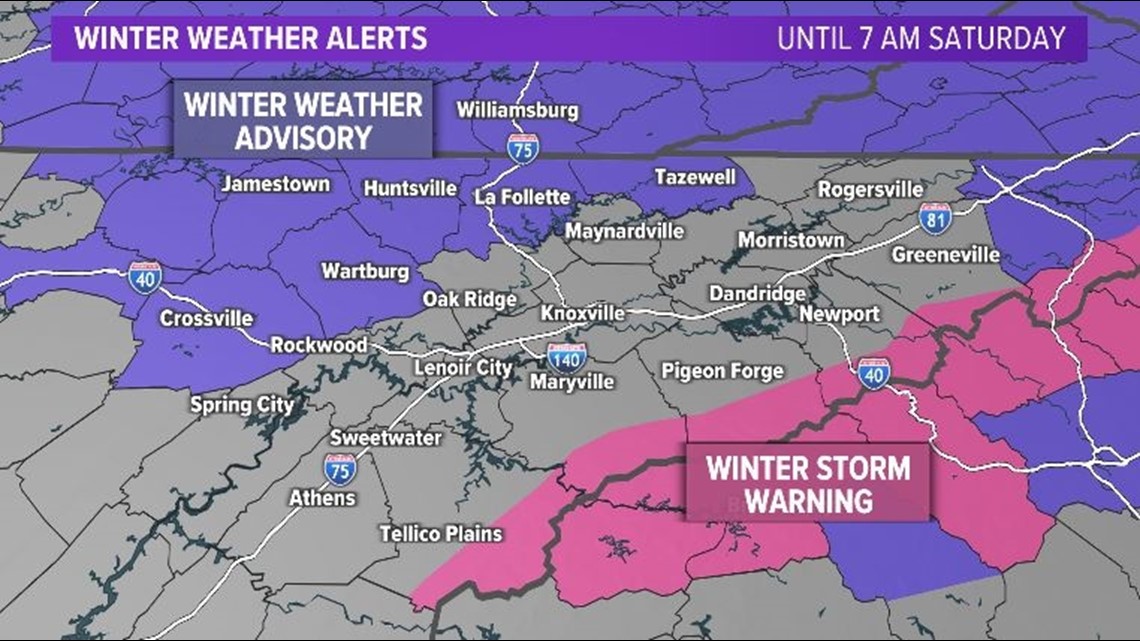 Snow showers will gradually taper off overnight but with such bitterly cold air moving in, what falls from the sky will likely stick to the roads overnight.
While slick spots are possible anywhere that snow coats the roads in the lower elevations, the great chance for travel impacts will be in the higher elevations on the Plateau and in the Mountains.
TDOT and emergency crews said they are concerned about icy conditions, particularly on Saturday morning. Crews pretreated the main roads with a brine solution, but said that might not do much to prevent icing Saturday because of the bitterly cold temperatures.
They are asking people to stay at home and stay warm.
Besides the potential for snow and slick roads, we could also have dangerously cold wind chills in the higher elevations.
**A Wind Chill Warning and Wind Chill Advisory are in effect until early Saturday afternoon for the higher elevations.**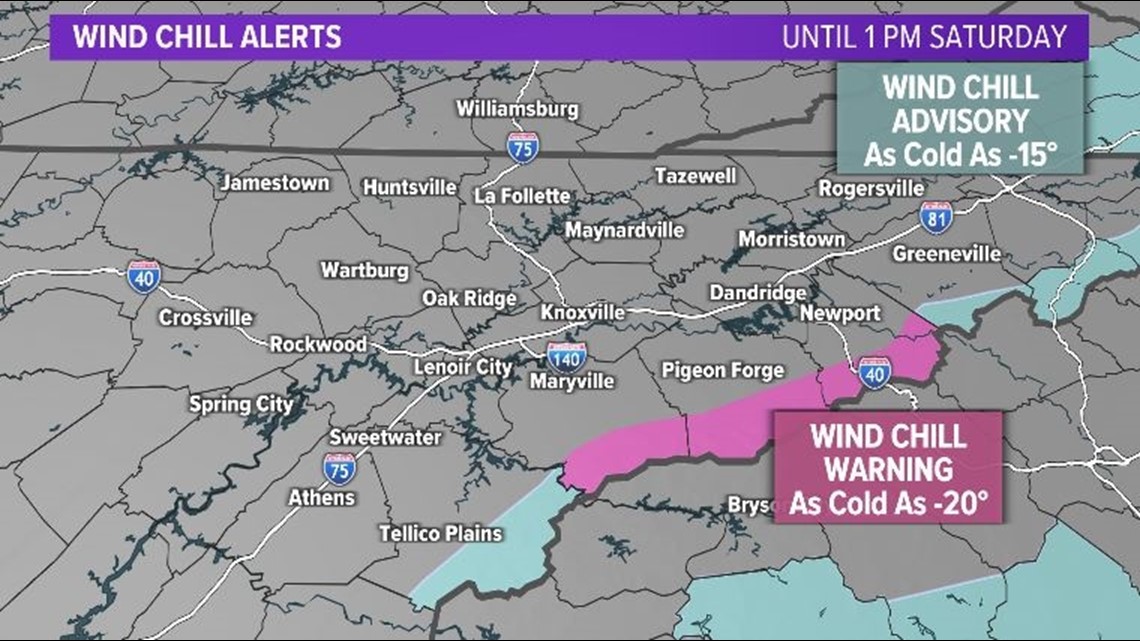 Some of the coldest air of the season (so far) will come pouring into the area overnight and breezy northwesterly winds at 10-15 mph will make it feel even colder....
Temperatures will fall into the lower to middle teens tomorrow morning with wind chills in the single digits to near 0 degrees.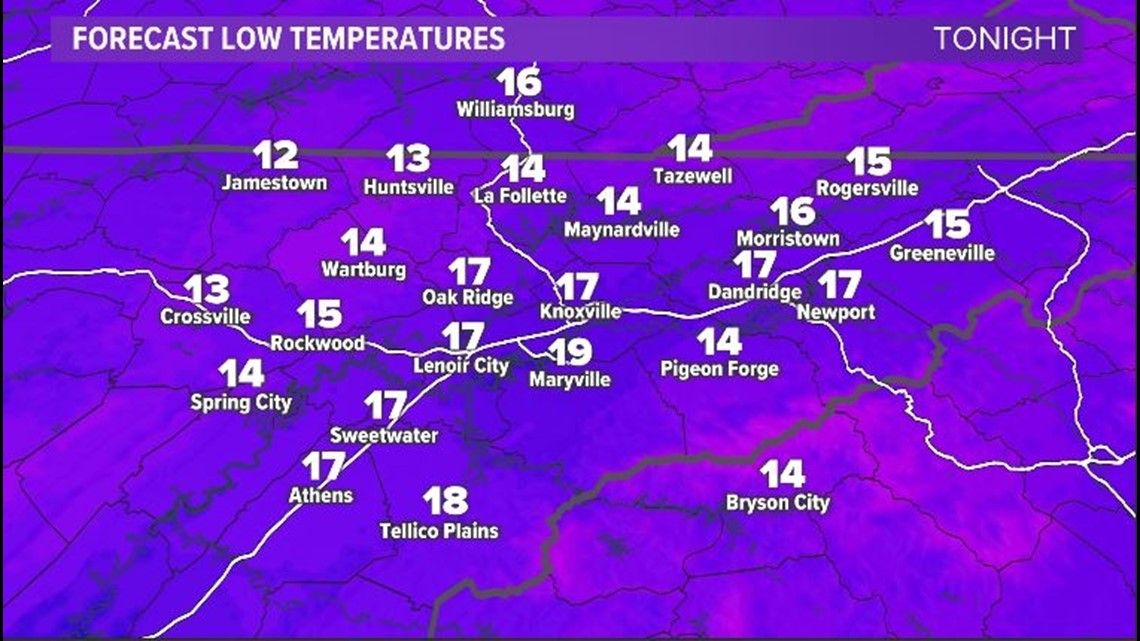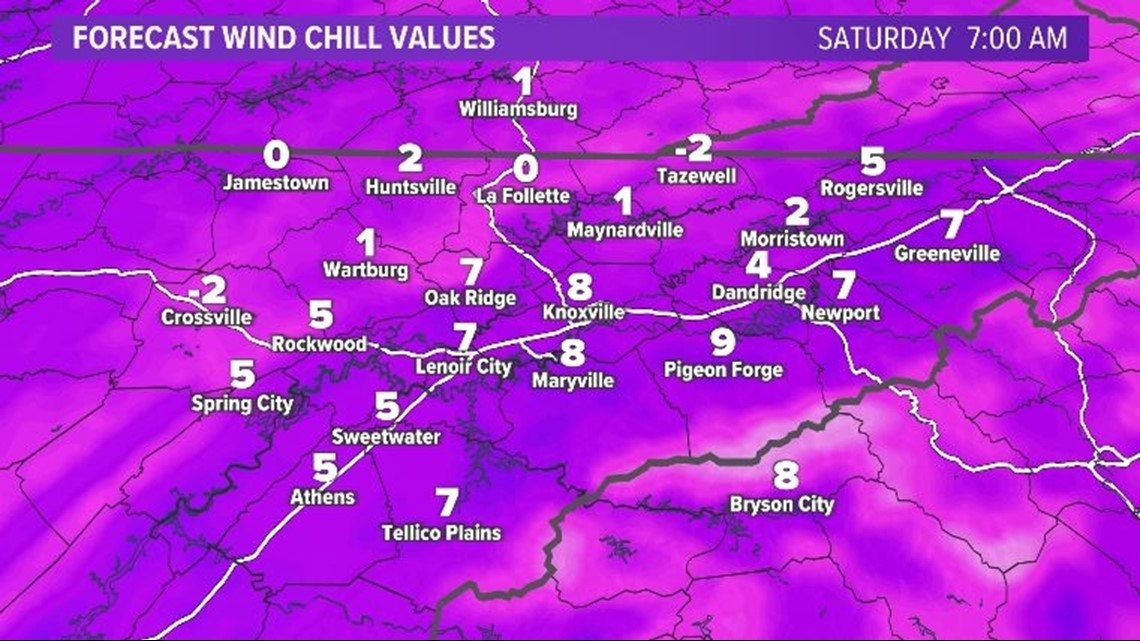 This is the type of cold that you need to prepare for...
Avoid extended periods of time outdoors, if possible, and if you must be outside, dress warmly.
Wear layers and accessorize with hats, gloves and scarves. The goal is to cover as much skin as possible.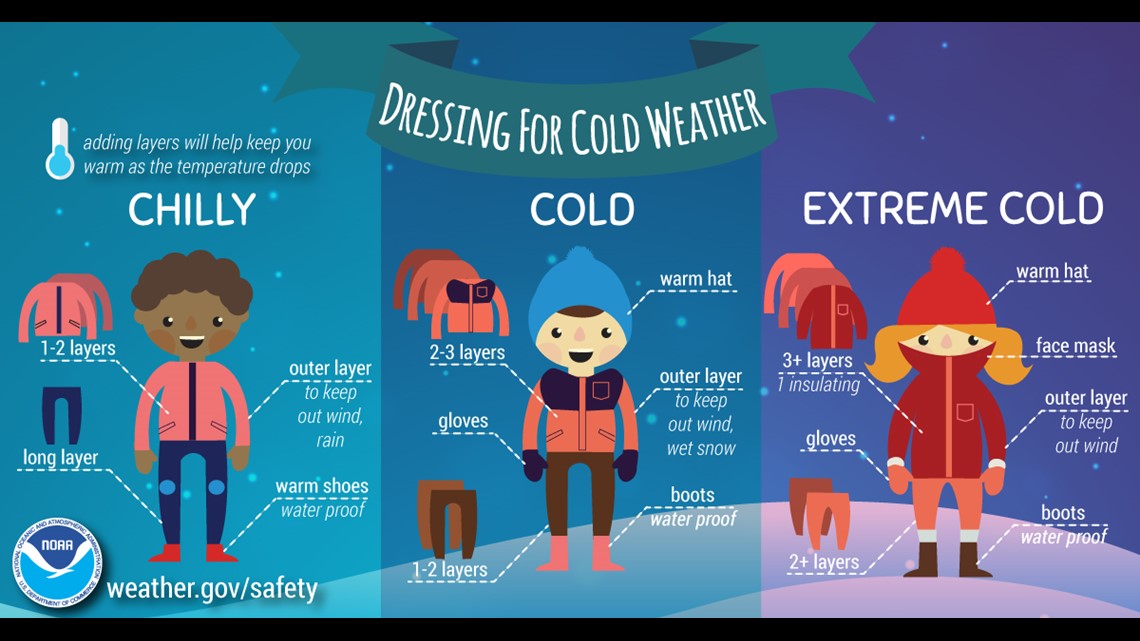 Parts of East Tennessee and Southeast Kentucky could be below freezing for more than 36 hours.... Don't forget your pets!
Make sure they have warm, dry shelter and fresh, unfrozen water.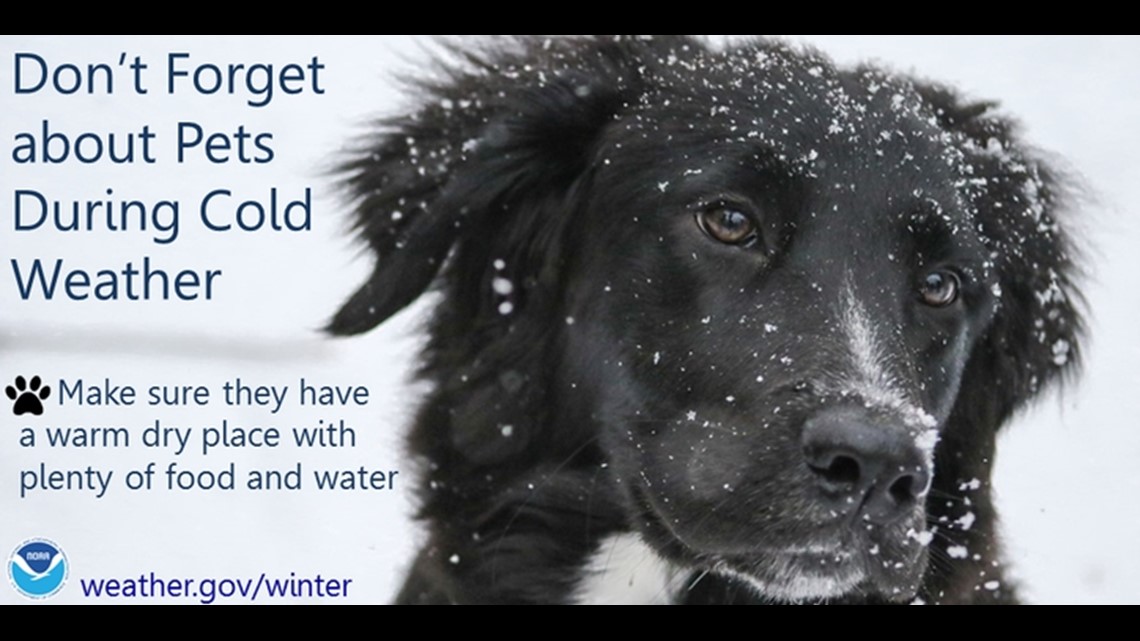 With lows in the teens tonight and tomorrow night, it would be a good idea to drip pipes and open cabinets to help prevent them from freezing.
Always make sure you are using safe heating sources and keep space heaters at least 3 feet from furniture and flammable objects.
This will be some of the coldest air we've had in over a year...
Stay warm and make sure you check back for updates!