KNOXVILLE, Tenn. — **A Tornado Watch is in effect for all of Southeast Kentucky until 9 PM. Severe weather is still possible outside of the watch area.**

**A Severe Thunderstorm Watch is in effect for areas along and east of I-75 in East Tennessee until 10 PM. Severe weather is still possible outside of the watch area.**

As a strong low pressure lifts northeast across the region on Sunday, breezy winds will develop across the area. Gusts to 45 mph will be possible in the lower elevations OUTSIDE of any showers and storms. Secure loose objects!
Warm, humid air and strong winds above the surface will create ample instability for severe storms to develop.
In East Tennessee: The risk for severe weather continues this afternoon as storms are beginning to develop across the area. These storms could reach severe limits with damaging winds as the main threat. Hail up to a quarter to half dollar size and isolated tornadoes are also possible.
The strength and organization of the secondary round of storms will depend on how much the atmosphere can recover its instability during the early afternoon and it appears that there is plenty of fuel for those storms to work with.
These storms will gradually shift eastward and should be exiting our viewing area's eastern counties by around 8 PM.
**We can't emphasize this enough... please have a way to receive alerts, be prepared to take shelter if a warning is issued and check back for updates!**


How can you prepare for Sunday's storms? Most importantly, stay aware of the weather. Check often for updates to the forecast and have a way to receive weather alerts and notifications like watches or warnings if they are issued for your area.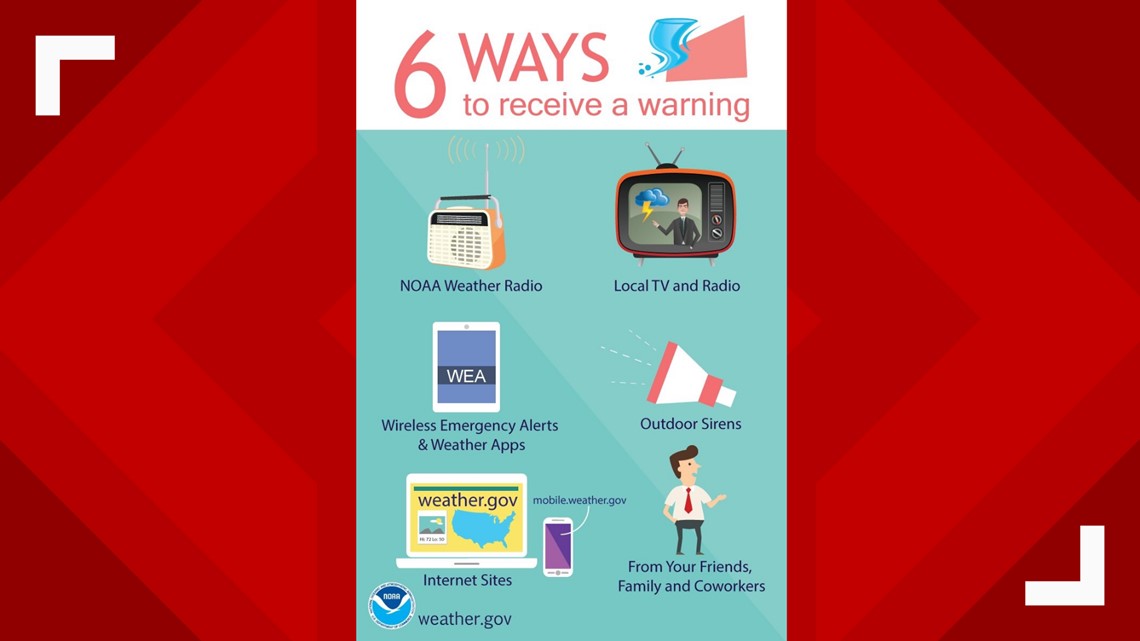 Know the difference between a watch and a warning!
If a watch is issued, it means that the POTENTIAL for severe weather exists and you should be prepared to take action if a warning is issued.
If a warning is issued, it means that dangerous weather is IMMINENT or OCCURRING and you should take action by immediately moving to safe place in the lowest level of a sturdy building away from doors and windows.

Be safe this weekend and check back for updates!