The Force is Strong in Knoxville
To celebrate its 45th anniversary, we take a look back at the history of Star Wars in Knoxville.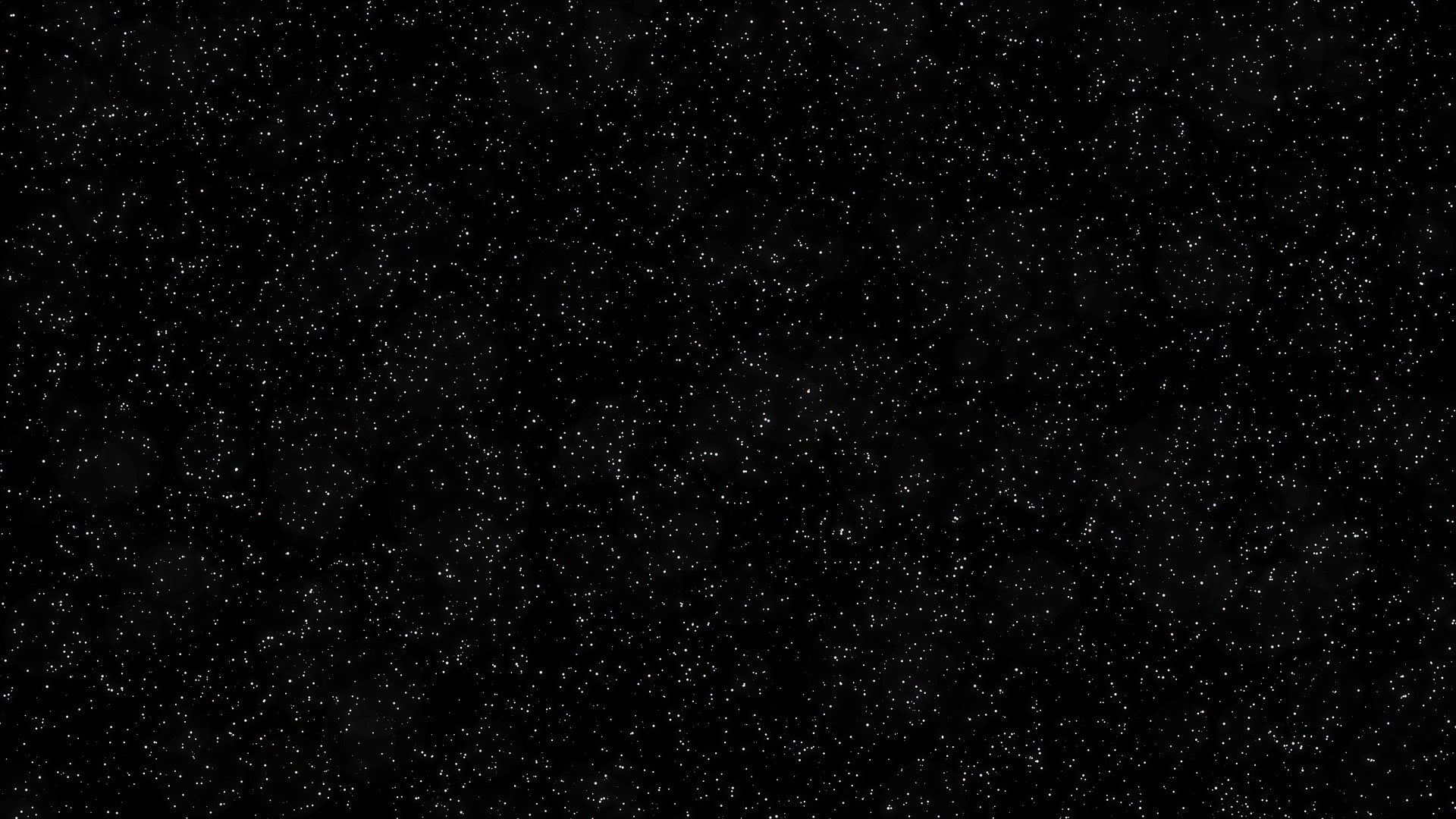 45 years ago in a movie theater not so far away, East Tennesseans experienced Star Wars for the very first time. Little did they know the phenomenon that would follow.
Over the last four and a half decades, generations of families bore witness to the stories of Anakin Skywalker, Princess Leia, Yoda and countless other memorable characters.
So, to celebrate the 45th anniversary of Star Wars, we are accessing WBIR's holocrons and taking a trip back through the archives to see the saga's history and impact in Knoxville.
A New Hope
:
1977
In 1977, things seemed hopeful for this new space opera hitting the silver screen. If only we at WBIR had the foresight to think so too because we have no local footage of the May 25 premiere of A New Hope in our archives.
Due to this galactic mishap, a dark presence made its way to our station in 1980.
The Empire Strikes Back
:
1980
Darth Vader stuntman Tom Callahan stopped by East Tennessee to help promote The Empire Strikes Back before it premiered on May 21, 1980. His staggering 7-foot, 3-inch frame made him an imposing figure, but during his stay, Callahan made a point to spend time with the children he encountered, even if sometimes, they weren't so kind to him.
Callahan recalled being approached by a youngling at a meet and greet event. The child, holding a Darth Vader doll, told Callahan, "I hate you" and then proceeded to rip the doll's head off. That was an odd occurrence for Callahan as he said that children usually relate to his character.
"It's something unusual they can associate with, something like the bad guy in the cowboy movie. For a while, they associated with them until the hero came riding in," he said.
After the Sith lord returned to his castle on Mustafar, we made sure to attend every subsequent Star Wars movie premiere.
The Return of the Jedi
:
1983
On May 25, 1983, hundreds of people lined up outside theaters to witness the climactic battle between Luke Skywalker and Darth Vader. Episode 6: Return of the Jedi was a big hit among moviegoers. We spoke with a few who gave the film rave reviews:
"I thought it was wonderful. It was extravagant. I loved it."
"It was great. It was worth waiting for."
"It was a great movie. It was action-packed. I thought it was better than the first two."
After the final movie the saga's original trilogy completed its theatrical run, the force lay dormant as the new millennium approached.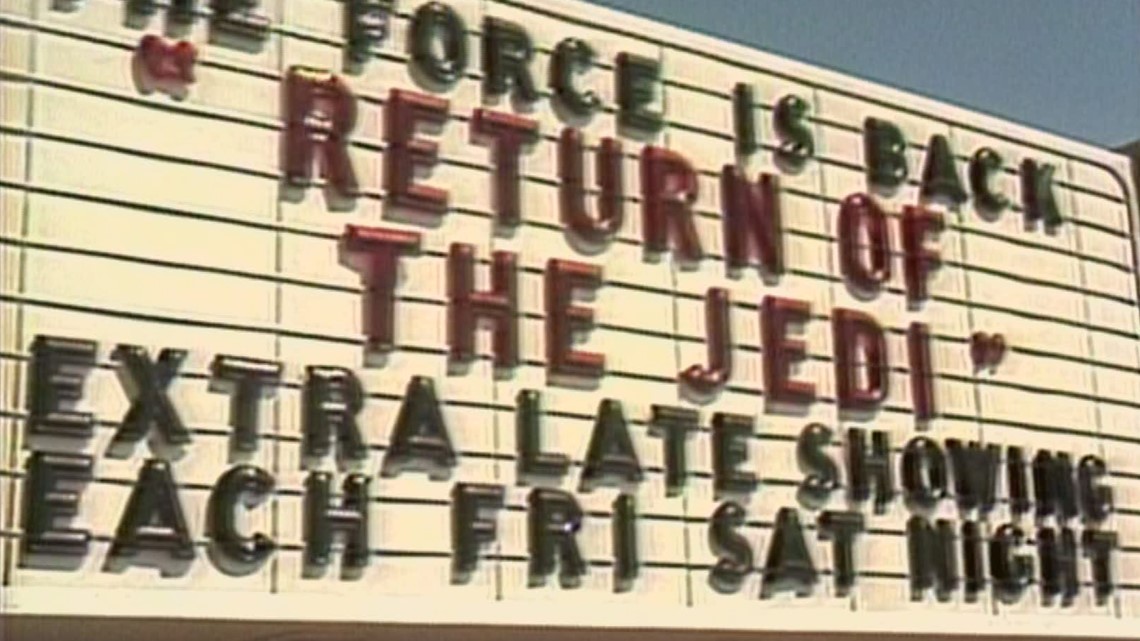 The Phantom Menace
:
1999
With the upcoming release of The Phantom Menace, Star Wars fever was at an all-time high. Even our own schools picked up on the trend by feeding young padawans Wookie Cookies, Death Star Doughnuts and Yoda Soda.
On ticket release day, fans waited in line for up to 10 hours for their chance to see what one young fan called "the biggest thing to happen in my generation."
On opening night, May 19, 1999, over 2,100 people gathered at Knoxville's West Town Mall to witness the origin of Anakin Skywalker. With the first movie premiering over two decades prior, The Phantom Menace was a chance for families to relive the memories of yesteryear.
"I was with my father in 1977 to see Star Wars at the Cedar Bluff 1 and 2, which doesn't exist anymore, and I'm here to see it 20 years later with him," one fan said, whose father was just as happy to be there.
"It's great! I've been looking forward to this for a long time myself," the father said.
Expectations were high for the new movie, and fans were hoping The Phantom Menace did not disappoint.
"I'm hoping it's everything the first ones were and more. I wasn't around when the first ones were in theaters, so I hope this one lives up to its name," one fan said.
Although The Phantom Menace proved divisive among the fanbase, the die-hards still turned out for the next installment.
Attack of the Clones
:
2002
By May 2002, there wasn't much competition to get Attack of the Clones tickets, but fans still brought out sleeping bags to ensure their spots in the theaters.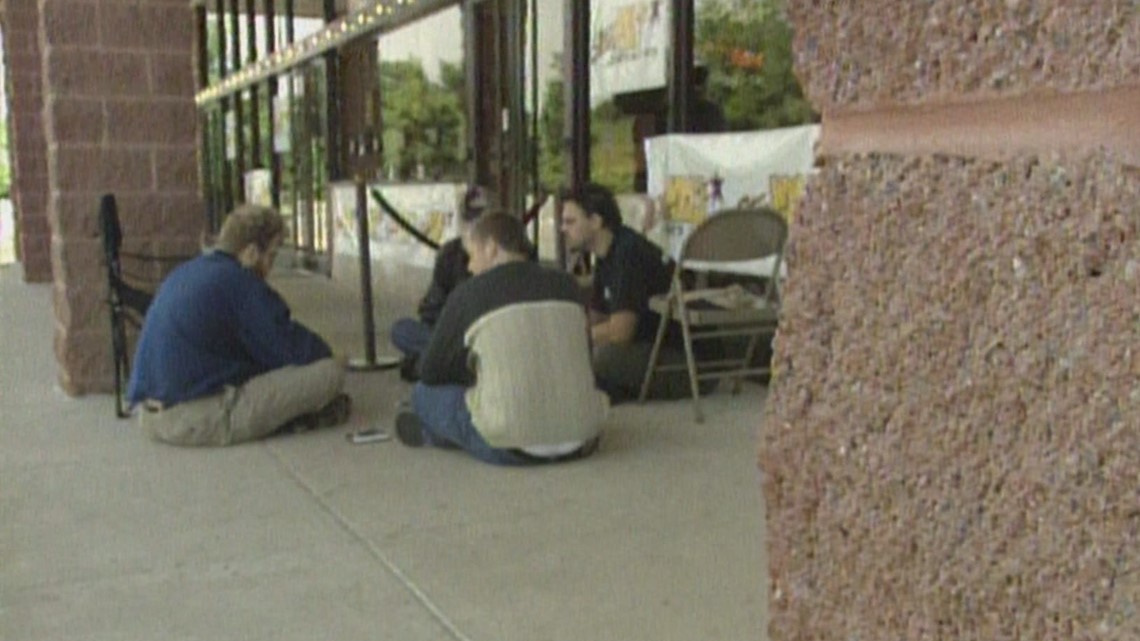 "We camped out and slept here for a while. Of course, you get your shouts of 'nerd' and 'geek' and all that stuff. We had some close encounters with some other folks, but it was pretty good all around," said a fan.
Nevertheless, movie theater lobbies were filled with lightsaber dueling ticket-holders on premiere night, and as the Clone Wars began, the Sith plotted revenge.
Revenge of the Sith
:
2005
In May 2005, Revenge of the Sith showed us Anakin Skywalker's turn to the Dark Side, as the prequel trilogy ended with the birth of Darth Vader. Regardless of Anakin's position, fans thought Episode 3 ended on the high ground.
"I thought it was great. I'd love to go right back in and see it again, but I have to go to work," said an eager movie-goer.
As the curtain closed on the prequel trilogy, fans thought this was the end, but it seemed the Dark Side had clouded our judgment.
The Force Awakens
:
2015
In 2014, the newly established First Order seized control over one of our theaters as Regal Pinnacle was one of only seven theaters nationwide to show the teaser trailer for the Force Awakens.
Fans paid for movie tickets just to see a 97-second preview of a film that wouldn't be released for another year.
"I don't think it's going to reveal a lot, which every teaser doesn't. It'll leave me hanging, which is even better. It'll last me for another year," said one fan.
This Jedi Master proved prophetic. Although the teaser trailer left many things shrouded in mystery, just a short year later, a "Rey" of hope shined on Knoxville.
The Pinnacle was chosen once again, this time as one of only 22 theaters across the country to show a marathon of the prequel and original trilogies, leading up to the December 2015 premiere of The Force Awakens.
Star Wars fan Ron Spitzer told us he requested time off of work three months in advance so he could experience over 15 hours of Star Wars movies back to back.
"It's just the geek culture. It's what we do. It's our hobby. Just to experience it with so many great people, it's who we are," Spitzer said.
By all accounts, it seemed the force had indeed awakened once again.
The Last Jedi
:
2017
Shortly thereafter, our station was invaded by the First Order, who kidnapped beloved Meteorologist Todd Howell. Thankfully, they allowed him to finish his weather forecast.
When it came to Episode 8's reception in Knoxville, it seemed the only thing stronger than the flow of the force was the power of love.
While talking to two fans, Tim Lowery and Shae Peilstocker, after the Dec 15 premiere of The Last Jedi, Lowery handed the microphone back to our reporter, turned to Peilstocker got down on one knee and proposed.
She said yes once she got over the shock, and the people outside the theater gave a big round of applause.
On May 4, 2018, another Knoxville couple celebrated Star Wars Day by tying the knot.
The Rise of Skywalker
:
2019
With The Rise of Skywalker, the binary suns of Tattooine were setting on the Star Wars saga. On Dec. 19, 2019, the final film in the franchise debuted, and with it, the chance to experience this epic space opera one final time.
One fan we spoke to said he had waited over 40 years to see the culmination of the stories he grew up with. Another said watching a Star Wars movie was akin to a religious experience.
"There's nothing like a premiere like this. When the lights come up, everybody cheers. Everybody claps. Anything in these divisive times that can bring millions of people together with a common thread is a good thing. There have been movies that have made more money. There may be movies that are better artistically, stylistically. Everybody, no matter who you are, no matter what walk of life you come from, if I say 'Star Wars' you know what I'm talking about. I can't imagine my life without Star Wars. It's a ride I will never forget," he said.
At the premiere, we asked fans who they thought was cuter: Grogu (known as Baby Yoda at the time) or Baby Groot. The decision was a no-brainer.
Expanded Universe
:
Throughout the years, other galactic visitors have made their way to Knoxville.
In 2020, Mandalorian actor, Dominic Pace, was touring the country in hopes to raise business for local comic shops affected by the pandemic. During his travels, he stopped by Tallman Toys and Comics near The World's Fair Park.
To celebrate 45 years of Star Wars, the staff at WBIR shared their favorite memories of a galaxy far, far away.