An East Tennessee couple recently welcomed their daughter into the world -- who's a miracle in more ways than one.
Tina Gibson gave birth to her daughter Emma Wren on Nov. 25, but unlike most newborns Emma could technically be considered much, much older than she appears: She had been cryopreserved as an embryo for nearly a quarter century.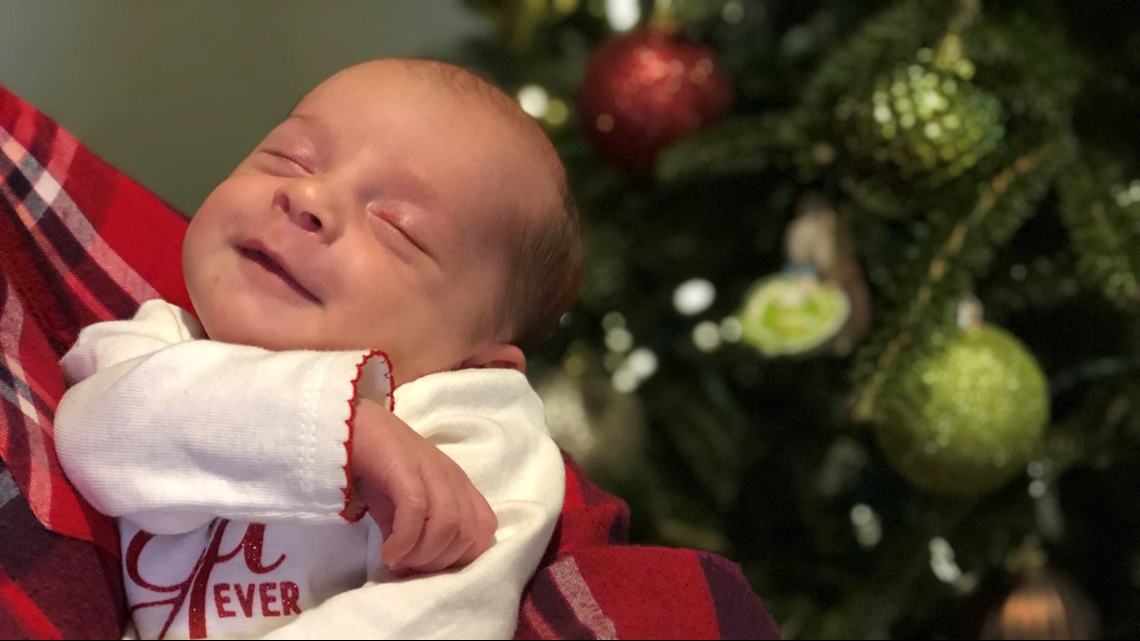 Prior to being transferred into Tina's uterus at the National Embryo Donation Center in Knoxville earlier this year, Emma spent more than 24 years frozen in a lab. Now, Tina and her husband Benjamin have a miracle of their own to call their daughter -- one who had been conceived by another couple just a year-and-a-half after her 26-year-old mother had come into the world.
"People say, 'oh it's science,' but no I think it's a gift from the Lord. It's a gift from the Lord, for sure," Tina said.
According to research staff at the University of Tennessee Preston Medical Library, baby Emma now holds the all-time record for the longest-frozen embryo to come to birth.
"Emma is such a sweet miracle," proud papa Benjamin said. "I think she looks pretty perfect to have been frozen all those years ago."
"I just couldn't believe it that I was carrying a baby. It was just something we didn't think would be possible to have that right in front of me and to make it tangible this year. It's just amazing," Tina said.
Emma was frozen on Oct. 14, 1992, and thawed by NEDC lab director Carol Sommerfelt on March 13, 2017. The NEDC said Tina became pregnant with Emma as a result of a frozen embryo transfer, or FET, conducted by Dr. Jeffrey Keenan.
"The NEDC has been privileged to work with the Gibsons to help them realize their dreams of becoming parents," Dr. Keenan said. "We hope this story is a clarion call to all couples who have embryos in long-term storage to consider this life-affirming option for their embryos."
Sommerfelt said it is rewarding to see that embyos frozen for so long can have a chance at life and give couples a chance to welcome a child into the world.
"I will always remember what the Gibsons said when presented with the picture of their embryos at the time of transfer: 'These embryos could have been my best friends', as Tina herself was only 25 at the time of transfer," Sommerfelt said.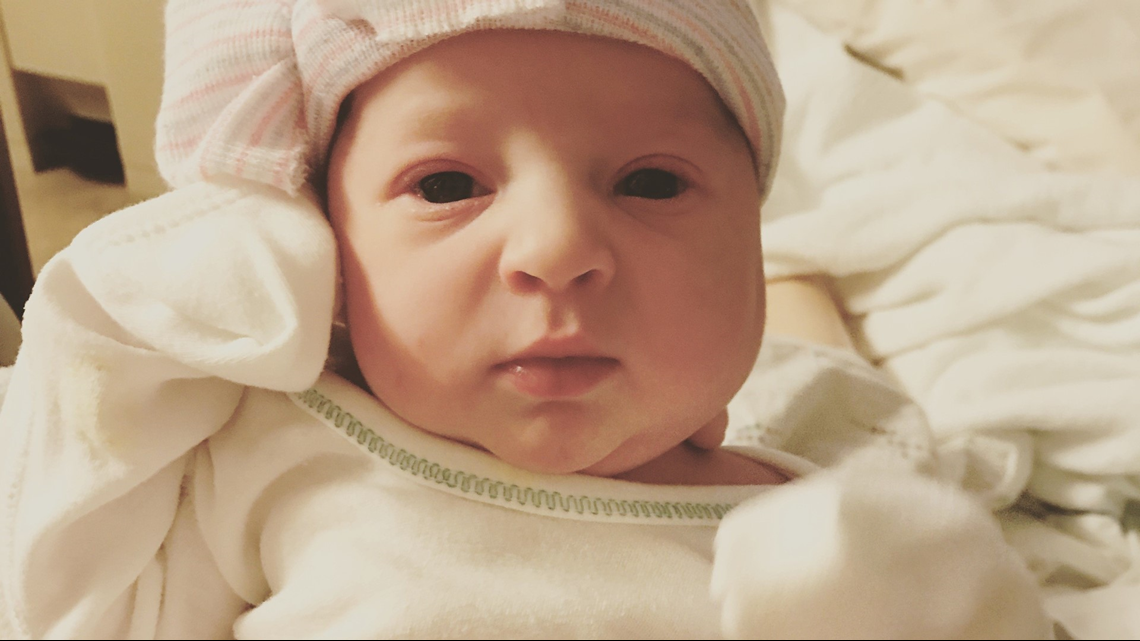 The NEDC is a faith-based organization that is renowned for its embryo adoption program. So far, it has enabled nearly 700 pregnancies through the program, saying its purpose is to protect the lives and dignity of frozen embryos not used by their genetic parents and to help couples build a family of their own.
"In that respect, it's like we are frozen in time here and bringing forth life after being in that time capsule," Sommerfelt said.
The NEDC performs about 10 percent of all embryo adoption cycles in the country.