Knoxville — On the last day of her life, 7-year-old Paula Dyer carefully wrote her school assignment in pencil.
"Today is Monday. It is raining outside. We will work and play inside. The sky is gray. Clouds are in the sky. We got wet when we walked to school."
Thirty-three years later, retired Knoxville Police Department Detective Don Wiser still has the fading, ruled work paper.
It's part of the file he gathered when he investigated Billy Ray Irick of Knoxville for Paula's killing in April 1985. It's a crime that weighs heavily on his mind to this day.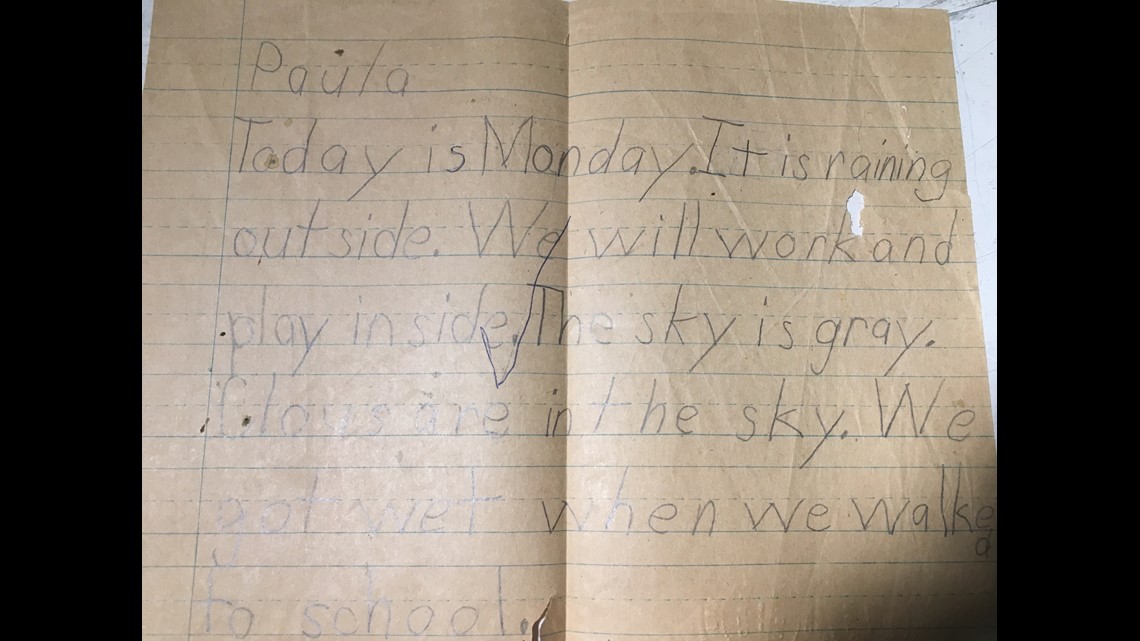 "That little girl was 7 years old," he told 10News. "How old would she be now? After he's sat in the state's building getting fed, medical..."
Convicted of raping and murdering Paula, the 59-year-old Irick is set to be executed Thursday, Aug. 9 at Riverbend Maximum Security Institution in Nashville.
Defense attorneys are trying to delay the execution while they seek to show that the state's three-drug method of lethal injection is unconstitutional. The state Supreme Court ruled Monday it would go forward.
If Irick, who turns 60 later this month, is put to death, it will be Tennessee's first in nine years. Several other executions are planned in the coming months -- assuming their cases also aren't delayed by litigation.
There's little doubt Irick killed Paula. He tried at first to blame it on her step-father, one of his friends, but the evidence and the circumstances pointed clearly to Irick.
The question of why he killed Paula still lingers, however.
"Some people are just mean," Wiser said.
In 1985, Irick lived a rootless life, working occasional jobs, getting drunk, getting high. He was a small-time ne'er do well, arrested twice for public intoxication, relying on the generosity of what friends he had.
A couple years before, Irick had become friends with Kenny Jeffers while working washing dishes at a Knox County truck stop. Jeffers and his wife Kathy had a blended family of five children including Paula.
Irick stayed with Jeffers and his family in Clinton, and he sometimes babysat. After their house burned, Kathy Jeffers and the children ended up at a small rental home on Exeter Avenue in the Western Heights area, not far from Knoxville College.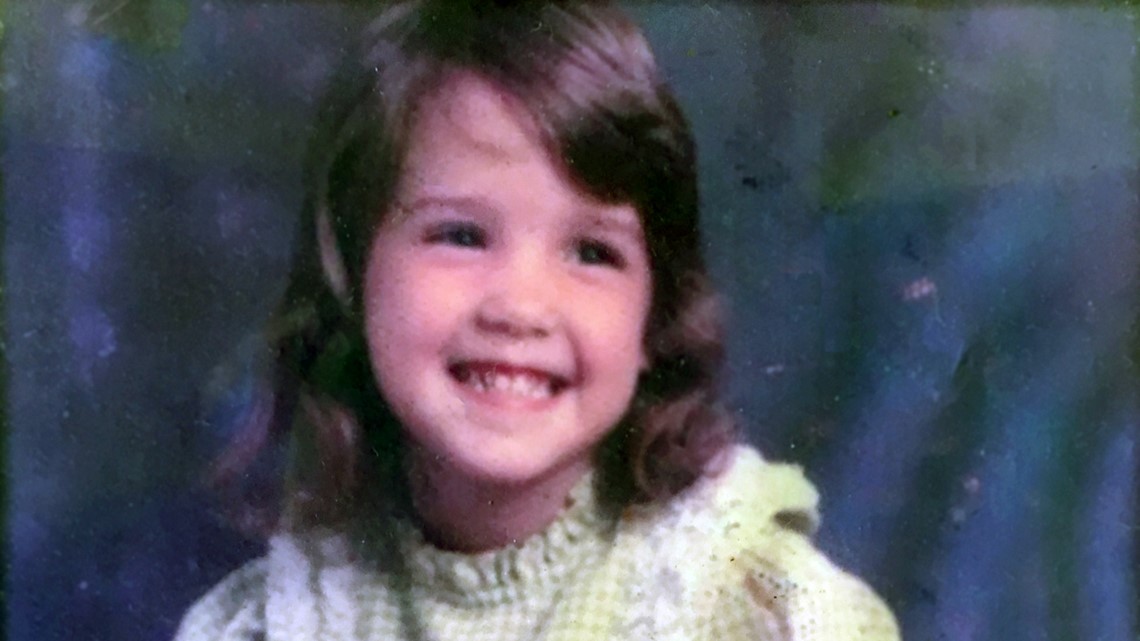 Kenny Jeffers and Irick stayed with Jeffers' mother Linda in late March and early April 1985. Linda Jeffers would later recall that Irick acted strangely, mumbling to himself. One time he threatened a young girl in the neighborhood, chasing her with a machete, according to court records.
Linda Jeffers ended up throwing Irick out of the house. That made Irick mad, and he was still angry on April 15, 1985, when Jeffers asked him to babysit the children that night at the Exeter Avenue house so he could slip away, court testimony showed.
Kathy Jeffers, who had an evening shift at a truck stop, felt then and still says today that she had a bad feeling about Irick watching the children that night. She was against it, but Kenny prevailed, she said.
Paula had a fever that night and Irick sent her to her parents' bed, according to court records. Irick watched TV with one of the boys. He'd been drinking, according to court testimony.
Around midnight, Jeffers got a phone call while at Truck Stops of America. It was Billy, calling from a neighbor's house because the Exeter Avenue home didn't have a telephone.
Something was wrong with Paula, he said. She wasn't breathing right.
Kenny Jeffers sped home. When he arrived he found Irick standing on the porch in a daze. Paula was lying on the floor inside, blood pooling around her waist. She was barely breathing.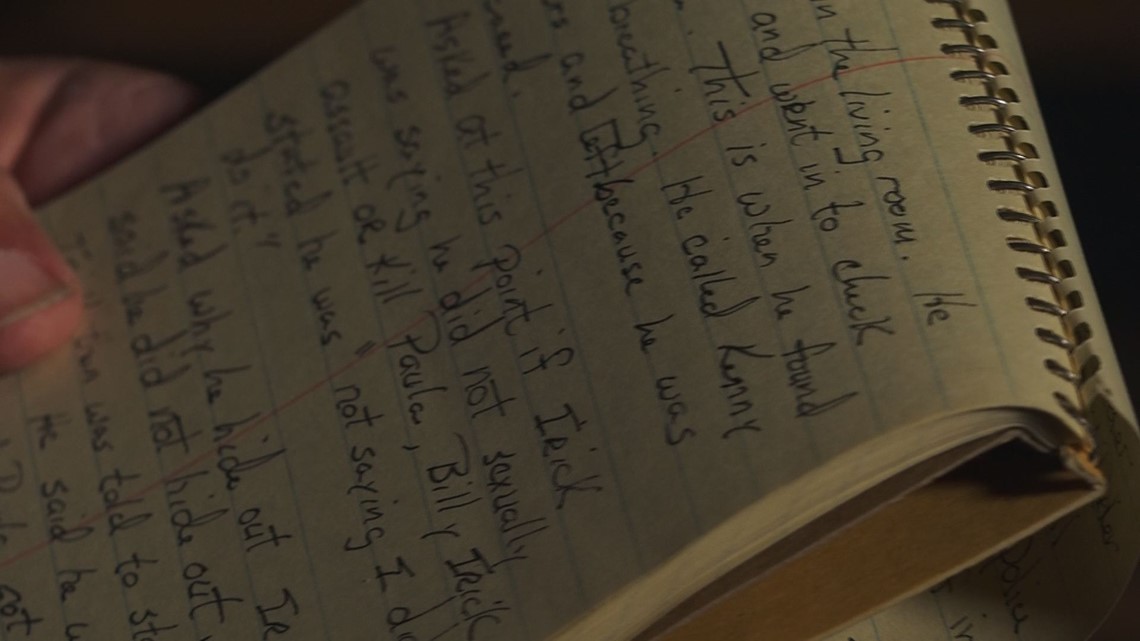 Kenny Jeffers scooped the girl up and headed to East Tennessee Children's Hospital. But it was too late. Doctors couldn't revive the child.
Paula had injuries that indicated she been asphyxiated. She also had been raped -- violently. All the while, the other children inside had been asleep.
'How could you do something like that?'
It was just about 1 a.m. April 16, 1985, when the KPD detective got the call to head to Exeter.
Wiser remembers to this day what he saw.
The squat two-bedroom house was in disarray, the floor unswept, the sink full of dirty dishes, animal feces on the floor, cockroaches skittering about. The detective spotted an open can of corn, which Wiser said proved to be Paula's last meal.
Wiser also noticed blood spots on the front porch and on the living room floor where Paula had lain after being moved from the bedroom.
In the small main bedroom where Paula was raped he found piles of clothes. He said he noticed blood spots on the sheets, an undershirt and Paula's underwear in the bed. Her pants lay at the foot of it.
But there was no Irick. He had disappeared on foot.
"How could you do something like that to a 7-year-old?" Wiser said.
KPD put out an alert for Irick, but he wasn't on the lam for long.
Officers found him about 2 p.m. April 16, 1985, hiding under the overpass at Baxter Avenue and Interstate 275, a mile or so from the house on Exeter.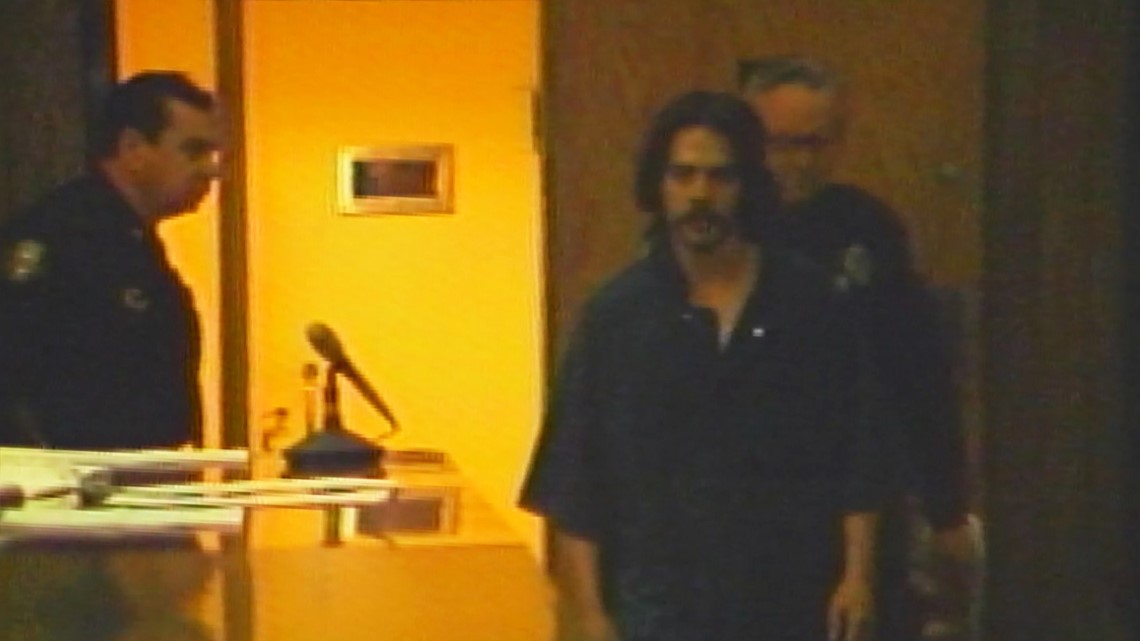 Police took him to headquarters on Hill Avenue. Wiser was already there, having worked through the night conducting interviews and gathering evidence.
The detective recalls talked with the suspect for several hours. At first Irick told Wiser he didn't know what had happened to Paula. He said the girl had complained of not feeling well so he'd told her to go lie down in her parents' bed.
"He locked the front door, then doesn't remember if he locked the back door," Wiser's notes state. "He went to sleep on the couch in the living room, got up later and went to check on Paula and found her not breathing."
Wiser said he pressed Irick, asking him to go back over his story.
Finally, Irick cracked. He knew Paula had been hurt. Yes, he admitted, he was the one who did it.
But he offered few details and claimed he'd blacked out for a period of time. He gave little information about exactly why he'd hurt the child.
"He said he was smoking marijuana and drinking beer and that's the reason that caused it," Wiser recalled.
Later, after being charged, Irick told a Knox County General Sessions Court judge he was guilty. The judge, however, said he still faced a trial.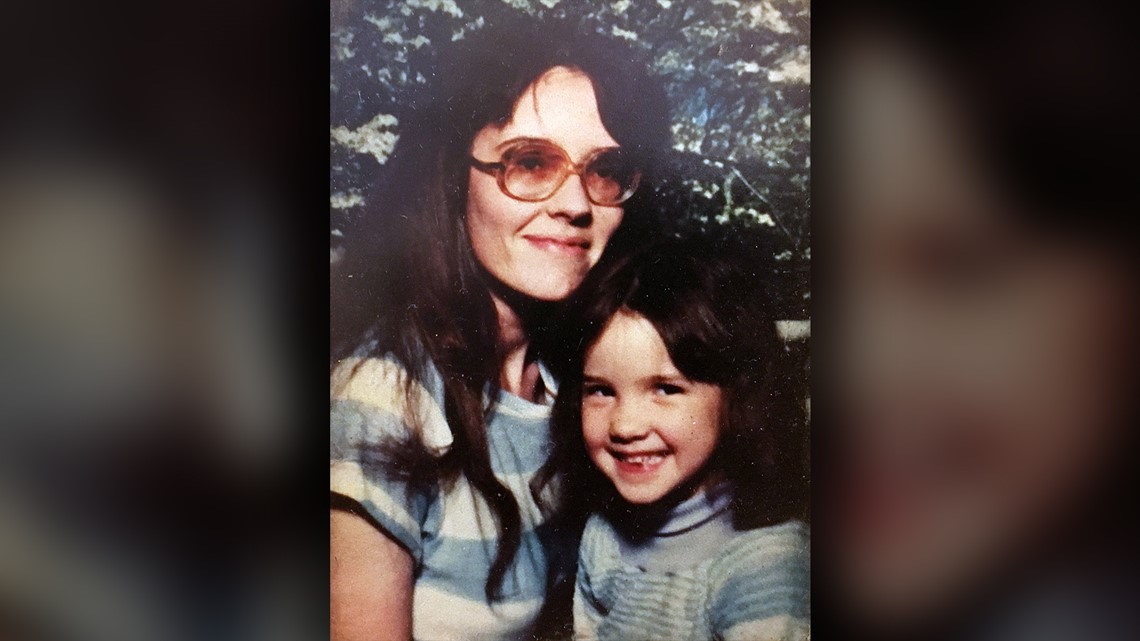 A Knox County jury convicted him in 1986 and sentenced him to die.
Looking back, the detective said he didn't recall thinking that Irick had any serious mental problems that could have prompted him to kill.
Some evidence presented at sentencing showed Irick had had a difficult childhood. His father was a law enforcement officer and his mother had worked in records at a clerical job at KPD headquarters, according to Wiser, who later went on to seek office unsuccessfuly in several local elections.
As a child in the mid 1960s, Irick had been institutionalized for behavior problems. He was held away from his parents for about five years, in a mental institution and then a children's home in Sevierville, according to records.
After he finally returned home as a teen, his father attacked him with a 2 x 4, according to court records.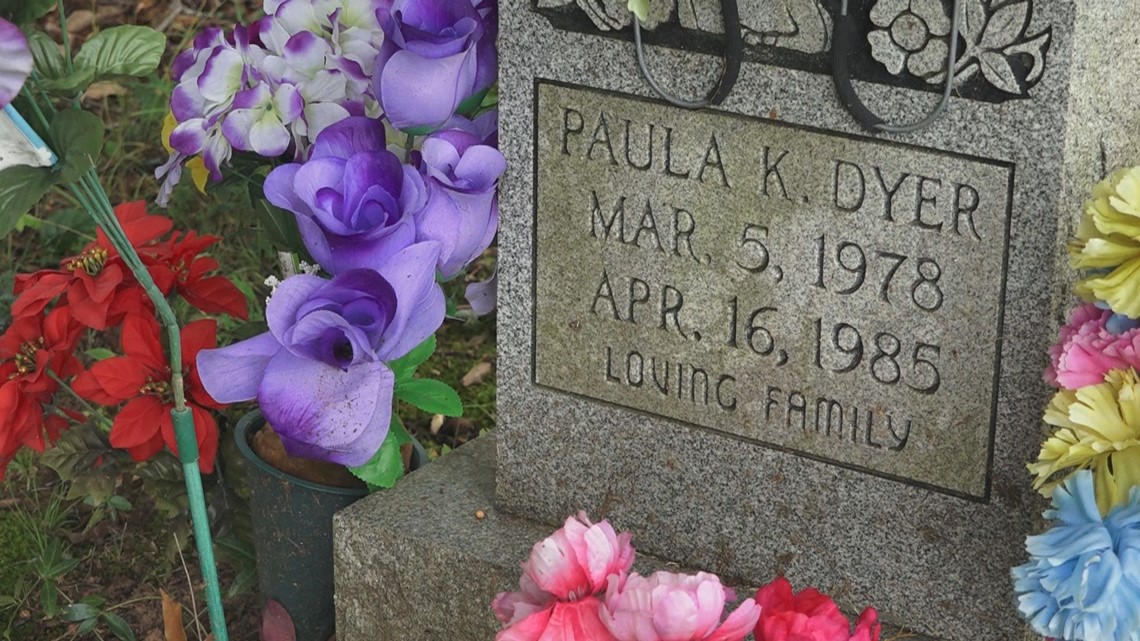 At trial, a court-appointed psychiatrist said it didn't appear Irick suffered mental problems that made him insane.
Defense attorneys today argue Irick suffered serious mental problems at the time of the killing. They argue that fact should spare him the death penalty.
In the late 1990s while meeting with mental health experts, Irick said his mother was unstable and had told her son, the oldest of two boys and one of four children, that he'd been adopted.
Later, after the killing, his mother said she wanted nothing to do with him, according to records.
Wiser said he knew the parents.
"I knew his momma and I knw his daddy," he recalled. "I knew them to be good people."
Certainly there was nothing in his background that excused his behavior or what he did to Paula, Wiser said.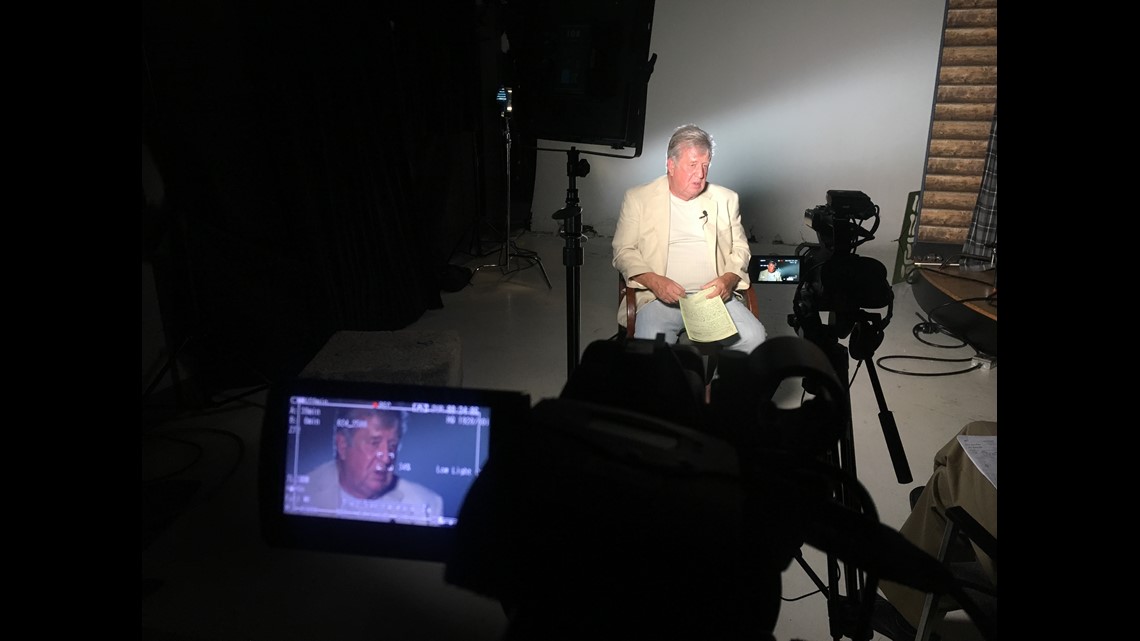 Now as the state prepares to execute Irick, Wiser said he's content that the inmate is where he belongs. Justice needs to be served, he said.
Who really suffered? he wonders aloud. Not Irick, he said.
"That baby" is the one who suffered, he said.
"I don't believe in closure," Wiser said. "I believe when I get to heaven, I"ll get closure. But when the state does what the state does, it will be a little bit of satisfaction."