Great Smoky Mountains Natl. Park — One hundred years of hiking, education, volunteering and conservation in the Great Smoky Mountains started on an October day in 1924.
Twenty hikers from the Knoxville YMCA set off for Mount LeConte led by two men, George Barber and Marshall Wilson.
"[Barber and Wilson] thought it would be a good activity to have for the young people to have a place to go and hike and learn more about the outdoors," historian Brian Worley said.
The group made it to LeConte's Cliff Top vista and agreed more people should experience that view. There, atop the Smokies' third-highest peak, they formed the Smoky Mountains Hiking Club.
Two months later, on Dec. 6, 1924, eight people returned to Mount LeConte for the club's first scheduled hike.
Among them were Smokies explorers Jim Thompson, Carlos Campbell, Albert "Dutch" Roth and Brockway Crouch, whose Knoxville flower shop served as the club's earliest known address.
After a year, the club saw an opportunity to educate its members and started producing handbooks in 1926. They included the club's purpose, a hiking list with dates and summaries, suggested gear, an invitation to join, club officers and two pictures from past outings.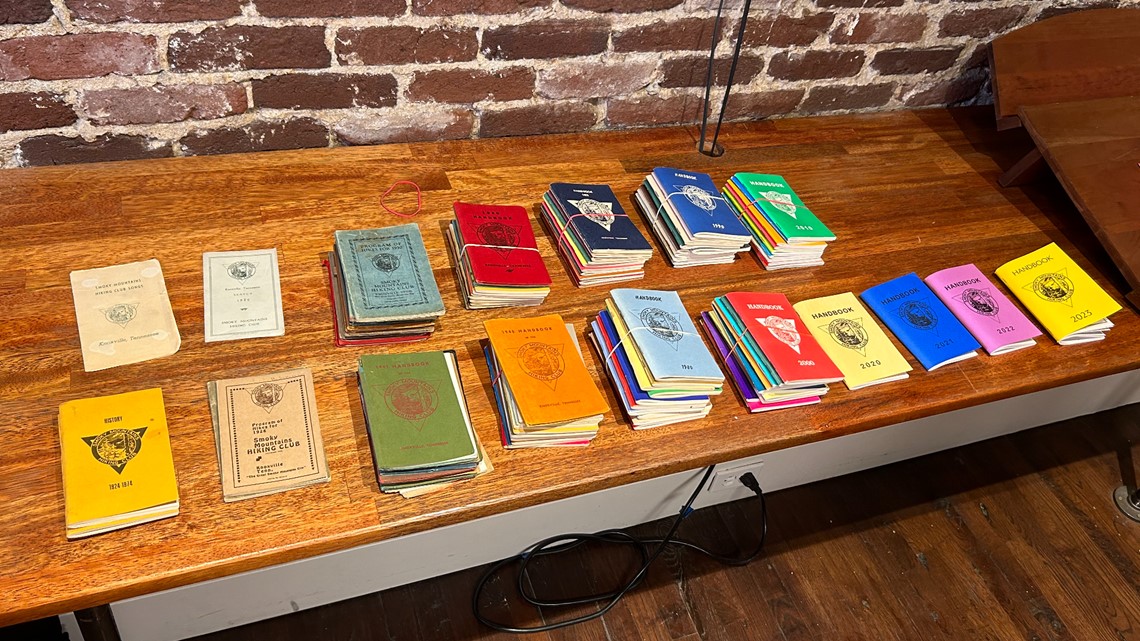 As the club's historian, Worley has a copy from every year.
"This is really, in my mind, one of the most unique set of documentation of what the Smoky Mountains have meant to at least a small group of people that like to hike and are passionate about conserving wilderness," he said.
Club president Ken Wise said this "small group of people" included trailblazers, men and women working to turn the Smokies into a national park.
"The hiking club is older than the park itself," Wise said.
Among the early members were Great Smoky Mountains Conservation Association chairman Col. David Chapman, Mount LeConte's first custodian Paul Adams, noted Smokies writer and photographer Laura Thornburgh, and Knoxville conservationist Harvey Broome, who spearheaded the Smoky Mountains section of the Appalachian Trail in the 1920s and 30s.
"We've had talented people in our organization," Wise said.
With these efforts, the club carved out an identity as more than just a hiking group.
"The idea was, if you want to be able to hike, you need to have places to hike. And to have places to hike, you have to make sure you conserve those places and you educate people about the value of that place," Worley said.
Photos: Early years of the Smoky Mountains Hiking Club
When it was officially established in 1934, members committed themselves to promoting and conserving the new Great Smoky Mountains National Park.
Shortly after, they negotiated with the National Park Service to build a club cabin in the Greenbrier area, near what is now Porters Creek Trail, using logs from old homesteads. The club used the cabin until 1981.
"We eventually gave it back to the park as a historical structure as part of our, sort of, our core feeling that there shouldn't be ownership of units inside the park," Worley said.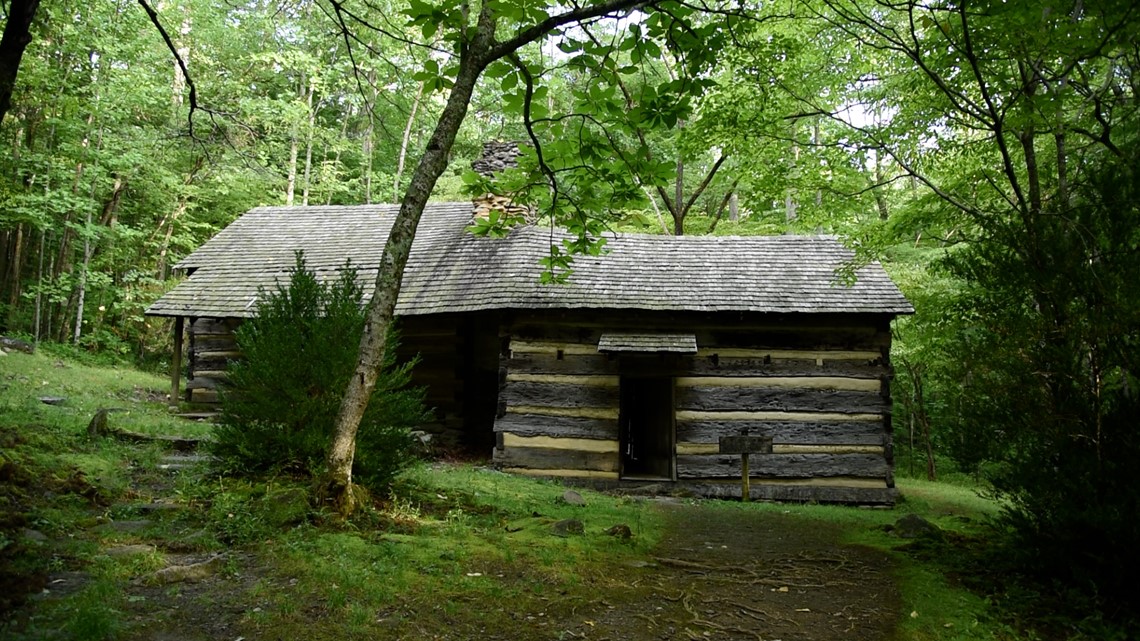 This attitude continued into political spheres as members organized a national movement to stop plans to pave a road through the mountains in 1966.
"In October, over 500 people gathered to participate in a Save the Smokies hike that was primarily led by the Smoky Mountain Hiking Club members," Worley said. "After that hike, and after many other input from people across the country, including many other national societies, the road was voted down."
The adventures and activism weaved a social fabric for people passionate about the outdoors, especially in the early years during the Great Depression when hiking was not as accessible or affordable.
"The club was very social. They were always having social events. They would have square dances, fish fries. They would meet and talk about different books that they read. They would have, they still do have, photograph contests," Worley said.
To this day, aside from a full roster of scheduled hikes throughout the year, members still get together to maintain all 72 miles of the Appalachian Trail through the Smokies, plus 30 miles in North Carolina's Nantahala National Forest.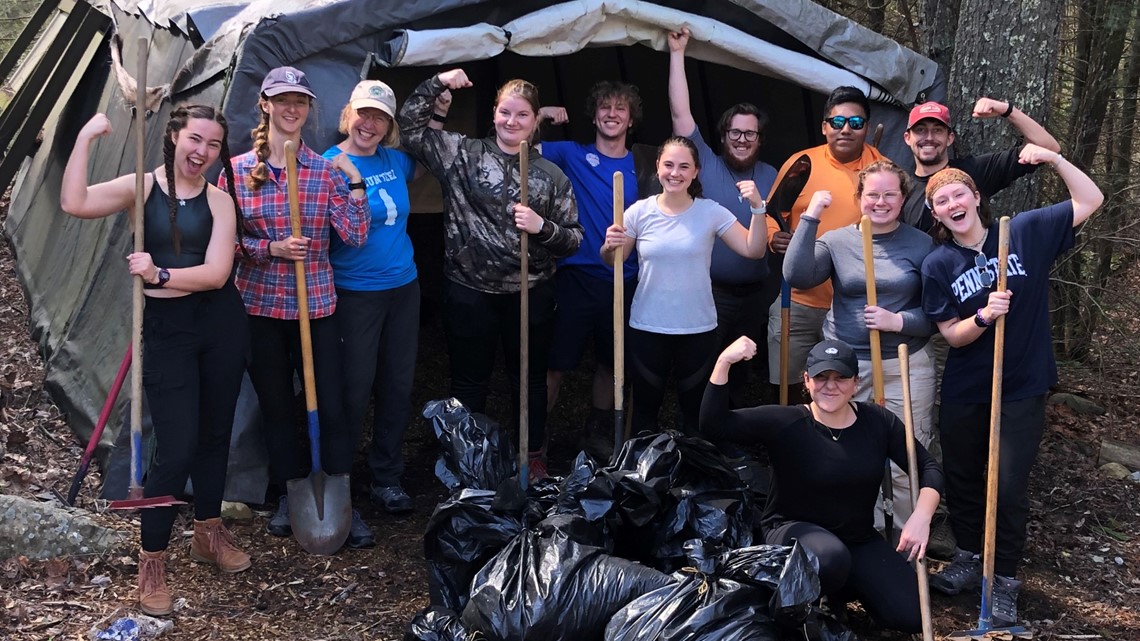 "We put in around 7,000 man hours a year, person-hours a year, in that maintenance," Worley said.
Now, a year away from its 100th birthday, past club presidents are putting together quite the party, and Rebekah Young was tasked with coordinating these centennial celebrations.
"We have lots of events that we're planning," Young said.
They are going back to the group's roots with fish fries and square dances.
"It'd be fun to try to recreate because that was something important back in the early days of the club," Young said.
In addition to the nostalgia, they're staying true to the club's founding values: enjoyment of the outdoors, education efforts to convey the many values that a touch with nature can provide, conservation efforts to ensure these environments endure for future generations, promoting the beauty and grandeur of the Great Smoky Mountains and helping to maintain the Appalachian Trail.
They are organizing history hikes, service projects and a banquet.
Plus, to promote the centennial, the club is working with Albright Grove Brewing Co. in Knoxville to make a commemorative beer. They hope to release it at the end of 2023.
Every event was designed to pay homage to a century of hiking, education, volunteering and conservation.
"What I hope is that people continue to invest themselves in the club and in nature and wilderness and the outdoors, so we can continue to preserve these places for future generations," Young said.