KNOXVILLE, Tenn. — Hours after she sent a goodbye email to Knoxville Police Department colleagues, a departing sergeant found herself Friday the subject of a KPD internal investigation.
The now former Sgt. Amanda Bunch-Darnell offered best wishes to "KPD Family" in her farewell note sent 12:14 p.m. Friday, May 26. But she also wanted, she said, to clarify why she was suddenly leaving and to explain why she differed, sometimes strongly, with some administration decisions, including those of Chief Paul Noel.
The department, however, thinks she crossed a line in things she disclosed about internal personnel investigations. She was being investigated for unbecoming conduct, her Friday notice states.
"The rules and regulations of the organization mean nothing if they're not enforced, whether it's on a person's first or last day," KPD spokesman Scott Erland told WBIR this week.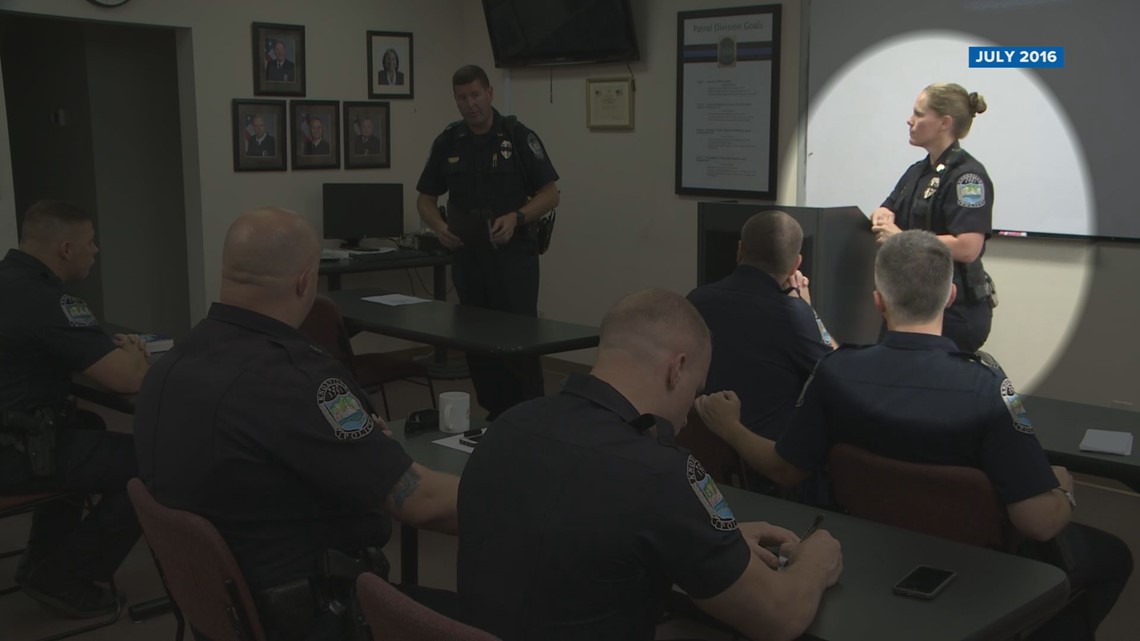 Bunch-Darnell declined to comment to WBIR, which obtained her email as it gained circulation outside the police department.
In her email to co-workers she wrote: "While I would love to remain at KPD, continuing in my role as a police officer, I feel I have been failed by every level of the city's administration. I am left with no choice other than resignation, a fact our administration was aware of when they transferred me to patrol. I want you, my brothers and sisters, to know that I care deeply for every one of you."
She copied Knoxville Mayor Indya Kincannon on the email.
Bunch-Darnell worked 16 years at KPD, the last five in the Internal Affairs Unit as an investigator. The unit looks at complaints about officer conduct, giving it a highly scrutinized position in the department and in the community.
Sometimes IA investigators find there's evidence to sustain a complaint; sometimes they find there's little or no evidence to support an allegation against an officer. Following a sustained IA investigation, an officer can face a range of punishment depending on the severity of a violation.
Bunch-Darnell wrote she was concerned about changes being made to IA. She said she also couldn't stay because administrators were going to transfer her to an assignment - patrol - that she couldn't make work because of child care reasons.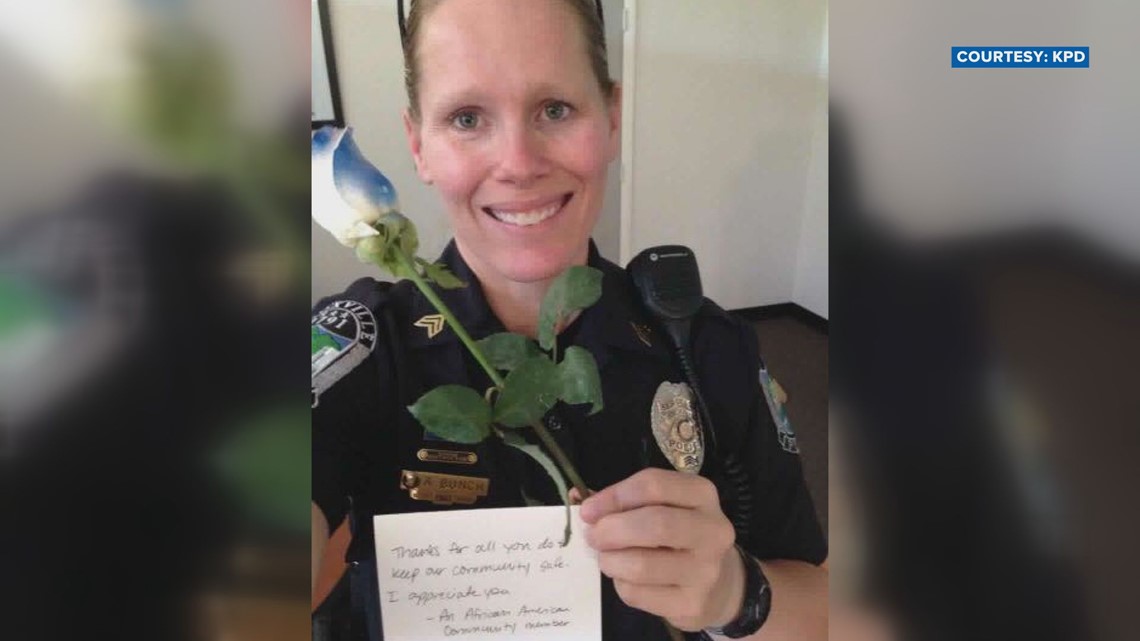 Bunch-Darnell mentioned, among other things, her recommendations against hiring a young officer candidate during a background check. The person had failed to disclose a prior arrest record, she wrote. She didn't think the person should be hired.
After that, she wrote, IA was no longer included "in further conversations regarding the hiring process."
"Let me be clear, those of us in Internal Affairs advocated for a separate background investigator to conduct all background investigations. We knew it would streamline the process and allow IA investigators to focus on complaints and cases. However, we did not advocate for accepting applicants who did not appear to be good candidates for KPD."
KPD said that candidate's prior case had been dismissed and occurred when they were a juvenile.
Bunch-Darnell also mentioned a recent investigation she'd assisted with on a veteran officer. Noel elected not to endorse two of IA's findings, which is part of his authority, she observed. In a follow-up meeting with Noel, she argued that there was precedent for what IA had recommended.
Capt. Steve Still, who has since retired, supported her reasoning in the meeting.
Bunch-Darnell also observed that she, Still and another investigator had been cut out at some point from taking part in the internal review of how KPD personnel handled the detention and transport of Lisa Edwards, the ill woman picked up in February from Fort Sanders Regional Medical Center who ultimately fell unconscious and died.
"I accept responsibility for every mistake I've made at KPD (and there have been several). However, I don't accept the action taken against me -- along with Sergeant Britt (formerly of IA) and Captain Still. Let me be clear -- the chief of police has the authority to transfer at will and at his discretion, as he or she should. However, it is my opinion that the transfer was completed as a result of what had transpired within the Internal Affairs Unit over the past several months. I have attempted to remedy this action by speaking with Chief Noel, Civil Service, and the city's law department. Mayor Kincannon has also been notified of these actions taken against us, but to no avail."
This month marks the one-year anniversary of Noel's time as chief. Kincannon selected the New Orleans native from among a pool of candidates assembled by a non-profit group outside of public review.
"Sgt. Bunch's parting email was unfortunate, as it does not fairly represent the truth," said Mayor Indya Kincannon. "Nevertheless, Sgt. Bunch served the people of Knoxville for 16 years and I wish her well in her future endeavors."
WBIR contacted KPD for comment.
Spokesman Erland noted that Noel wished Bunch-Darnell well and thanked her for her service in a note he sent Friday afternoon to the troops.
He said she sent her email Friday while she was still an employee -- and the note itself was the subject of the IA notice.
"The main issue in this case is that her email divulged information about current KPD employees that she was privy to, and that information was gained by virtue of her position as a supervisor within the Internal Affairs Unit," he said in a statement. "In particular, she shared information concerning the background check of an employee, which was entrusted to her as a supervisor within IA. That allegation alone raises concerns about whether Sgt. Bunch's conduct was becoming of that of a veteran supervisor in the department."
Erland said regardless of her employment status, "the Chief, Assistant Chief, and Deputy Chiefs are the gatekeepers of the organization. It is their responsibility, among other things, to protect the department's current employees, address actions that hinder the operations of the department, and set the standard for behavior that is or is not tolerated, whether it's an employee's first or last day with the department."
He concluded: "The Chief welcomes the opinions of employees through the appropriate channels, no matter how critical those opinions are. However, an email that contains content that is the exact opposite of our professional standards for supervisors certainly appears to be unbecoming and is not tolerated even on an employee's last day of work. We have professional expectations —professionalism is one of KPD's values —and we insist that it is followed on every day of employment."