KNOXVILLE, Tenn. — New promises come in letters from politicians. New promises come in emails from the Navy. New tributes come from strangers who learn the story of a sailor lost at war, but left off a memorial to the dead.
"If you talk to somebody that knows nothing about this case, and you just give them the case, they're like, 'It's a no-brainer,'" said Terri Mumley.
But in the four months, since we first reported the ongoing fight for the forgotten, the last four months feel like the last 70 years — relatively nothing new.
"Nobody is willing to step up and say, 'Oh, that was a mistake.' And we need to fix this," said Mumley.
A military veteran herself, she has led the fight for years to honor her grandfather who was among 11 Navy and Coast Guard veterans lost on Jan. 18, 1953, during America's "Forgotten War" and in the eyes of the families of those service members, they have been "forgotten again."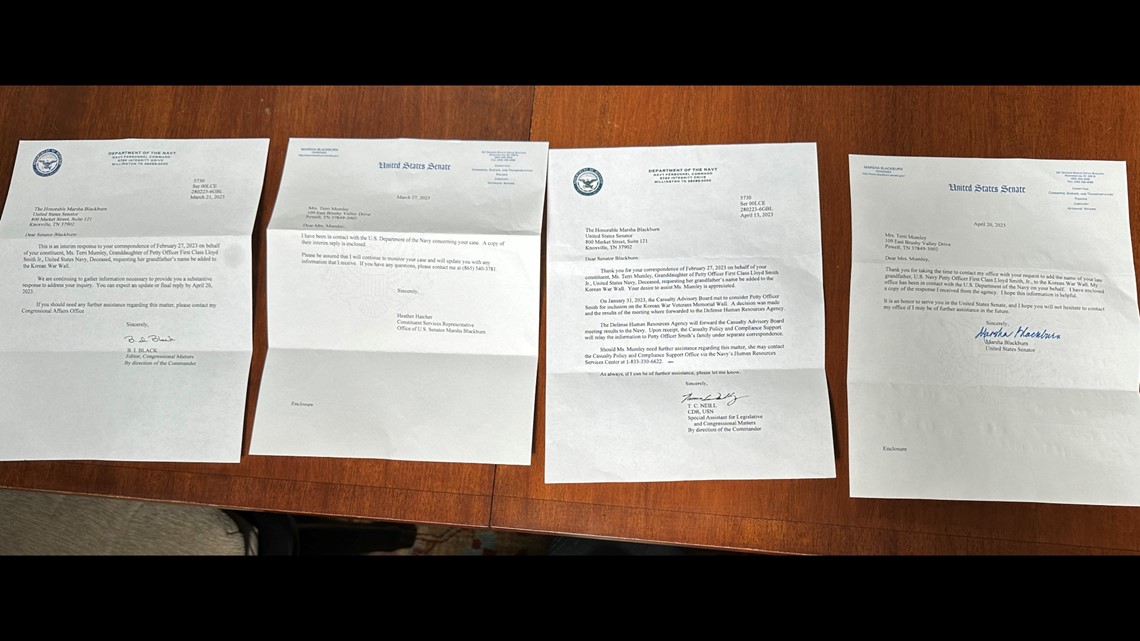 "And they just keep putting us in a big circle, call this number, 'They'll help you.' That number doesn't know anything, so call this number. It doesn't exist," said Mumley, describing the government bureaucracy she has fought for years.
A specially called review board, under the umbrella of The Department of Defense, was supposed to review the case in late January involving Mumley's grandfather, Lloyd Smith Jr.
Despite her calls, hand-delivered letters, and emails to The Department of Defense, the U.S. Navy, The Senate Armed Services Committee, Senator Blackburn, Congressman Burchett and a string of "others." To date, no government official has offered anything new about this case.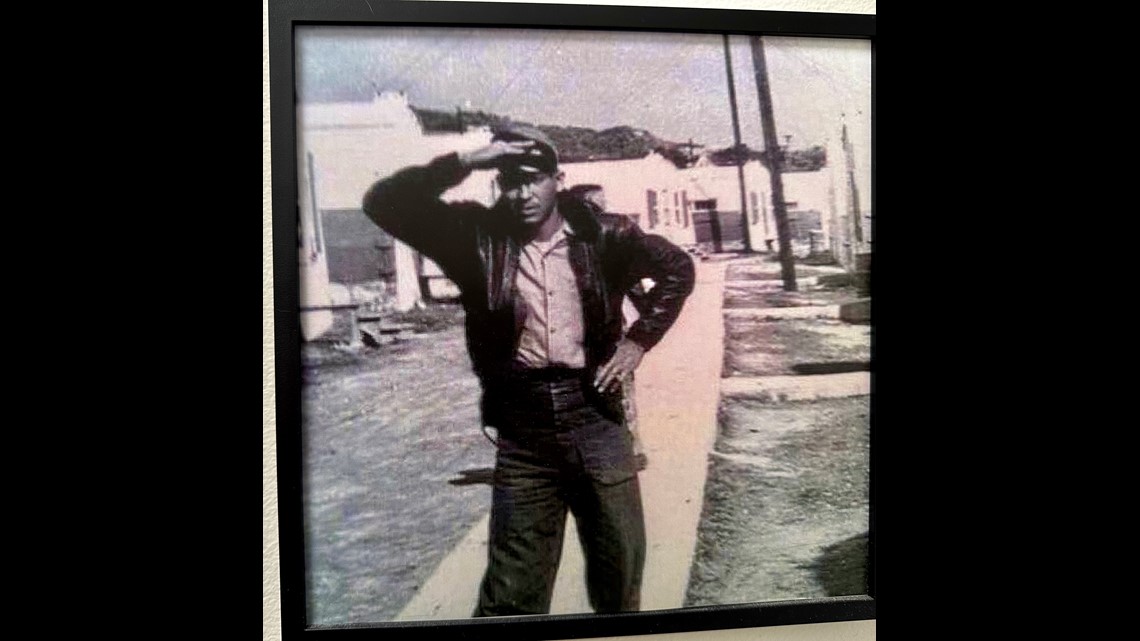 "It's the type of thing that to get it done," said Congressman Tim Burchett (R - TN) in a recent video call from his office in D.C. "Somebody at the top is pretty much got to push it."
When he first spoke about the case with WBIR, the congressman was among the people frustrated by the lack of action by the government to recognize the sacrifice of 11 men known to friends and family as "Neptune's Angells."
Terri Mumley has one message for military and civilian leaders in government who continue to ignore her request for action and accountability in her quest to honor her grandfather.
"They really hope that you'll get tired of it all and go away. And then they won't have to deal with you anymore. We're not going away," she said.