MARYVILLE, Tenn. — No questions asked, Jenni Rivera will, for free, make over a racist tattoo.
The Maryville artist doesn't want the world to see ugly statements on someone's skin.
She doesn't want your children to see such tats. She doesn't want her own children to see a person sporting hateful art.
"I mean, I trying to do what I can with what I got," she told 10News. "I'm just trying to help out. I'm just trying to get rid of some of the hate around."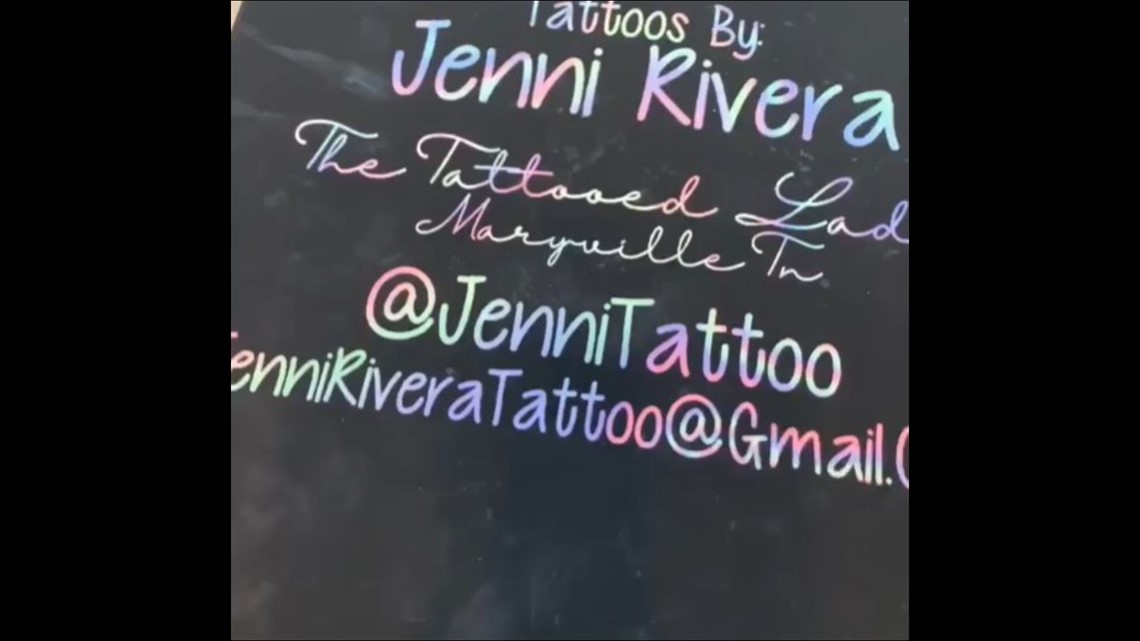 Rivera stepped forward as Americans assess the state of race relations, racism and hate in the 21st century.
Since she recently began offering to cover up such art, she said the response has been startling. Rivera has over 300 people on a waiting list for her help.
She's doing one per week. Considering the volume of interest, Rivera said she's also interested in getting other tattoo artists to help in the task.
She didn't realize there'd be such high interest. It's her hope that she can help inspire someone who's bearing an ugly message to switch to something more filled with love and beauty.