Great Smoky Mountains Natl. Park — Automated license plate readers erected at the Townsend and Sugarlands Visitor Center entrances to the Great Smoky Mountains are gone — at least for now.
The National Park Service told 10News in May the reader were removed because its three-year pilot program had ended.
"Automated License Plate Readers are a common tool utilized in municipalities and on public lands to help enhance public safety and security," parks spokesperson Emily Davis said. "The main purpose of the three-year ALPR pilot at the Smokies was to determine if ALPRs helped the park's law enforcement rangers more efficiently respond to visitor safety issues, like reuniting lost parties, Amber and Silver alerts, and welfare checks."
She said park leaders found the license plate readers to be an "effective tool to date." It's unclear whether there are plans to permanently install them.
10News asked that question on May 8, May 9, June 13, July 17 and July 19. As of 5:45 p.m. on July 19, 10News has not received an answer.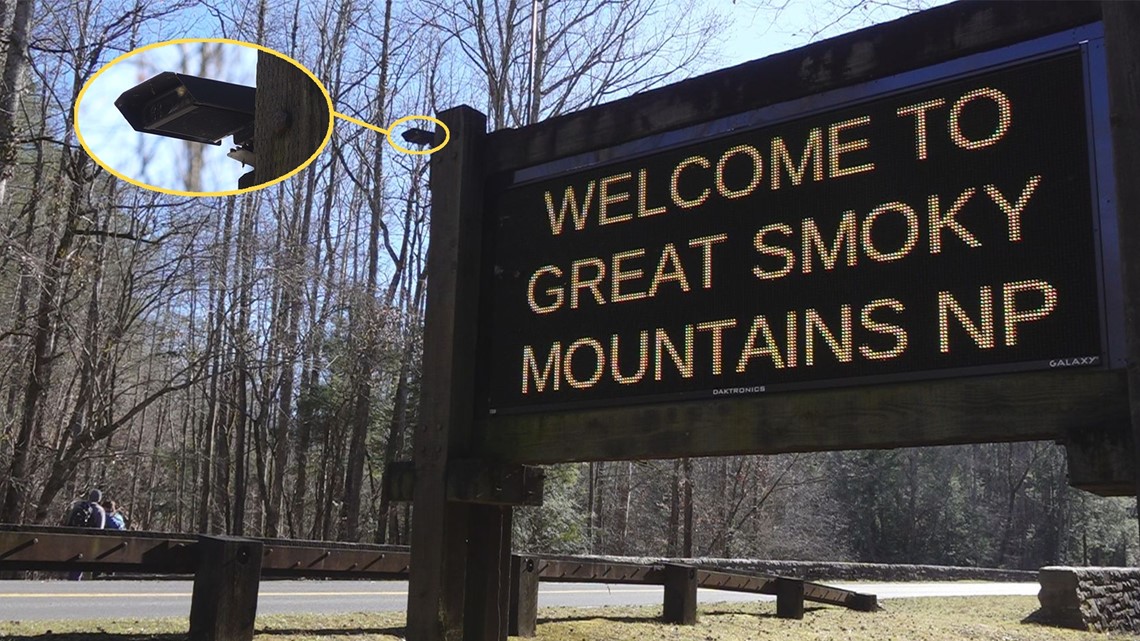 In January, the Park Service told us the ALPRs were "not functional."
"We have not purchased the equipment or entered into an agreement. We're testing to see if we have the connectivity and power to support the equipment needs," Davis wrote. "If it does work out, we'd see if the data helps us with issues like overdue hikers or requests from other agencies (BOLOs, missing persons, etc.)."
She said they didn't have a timeline for "when we might know if we can support this."
U.S. Rep. Tim Burchett, R-Knoxville, hopes the answer is never.
"They don't belong anywhere," he said. "They are just a way to monitor the population. They don't need to know if I'm in the park or not."
He wrote a letter to National Park Service Director Charles F. Sams III and GSMNP Superintendent Cassius Cash in March, after WBIR reported about the readers, questioning the pilot program.
"What prompted the Great Smoky Mountains National Park to review the feasibility of ALPRs?" Burchett wrote. "How does the National Park intend on using this information?"
He said he's spoken with park leaders in the months since.
"They know I was very uncomfortable with it," he said. "I think it has some very dangerous, slippery slope implications... [the government doesn't] need to be prying anymore."