Fans will be able to buy alcohol in Neyland Stadium starting at the Sept. 7 game against BYU.
So while beer won't be available for the home opener, sales will start for the second game of the season.
It will cost you $12 and $13 for a 24-ounce beer.
The sales will be tightly controlled and monitored. When planning the rollout, the university placed a big emphasis on fan experience, safety, and security.
"I appreciate everyone whose efforts have helped us develop what we believe is a comprehensive and responsible plan for alcohol sales at home football games," UT Director of Athletics Phillip Fulmer said. "The game-day experience at Neyland Stadium is historic and unrivaled, and I'm confident these new concessions options will aid our continued efforts to enhance that experience for Tennessee fans and visitors throughout the stadium.
"We remain committed to providing a safe, positive, and family-friendly atmosphere in our venues and have measures in place to assure that standard is met."
Here's what you need to know about the plans to sell alcohol at UT sport venues:
Only beer and wine will be sold at designated concession stands in the general fan concourse areas
No vendors will walk through the stands to sell alcohol
There will be a limit of two alcoholic beverages per person at a time
Beer will be served in a clear cup that's different from other beverages sold, and may look like this: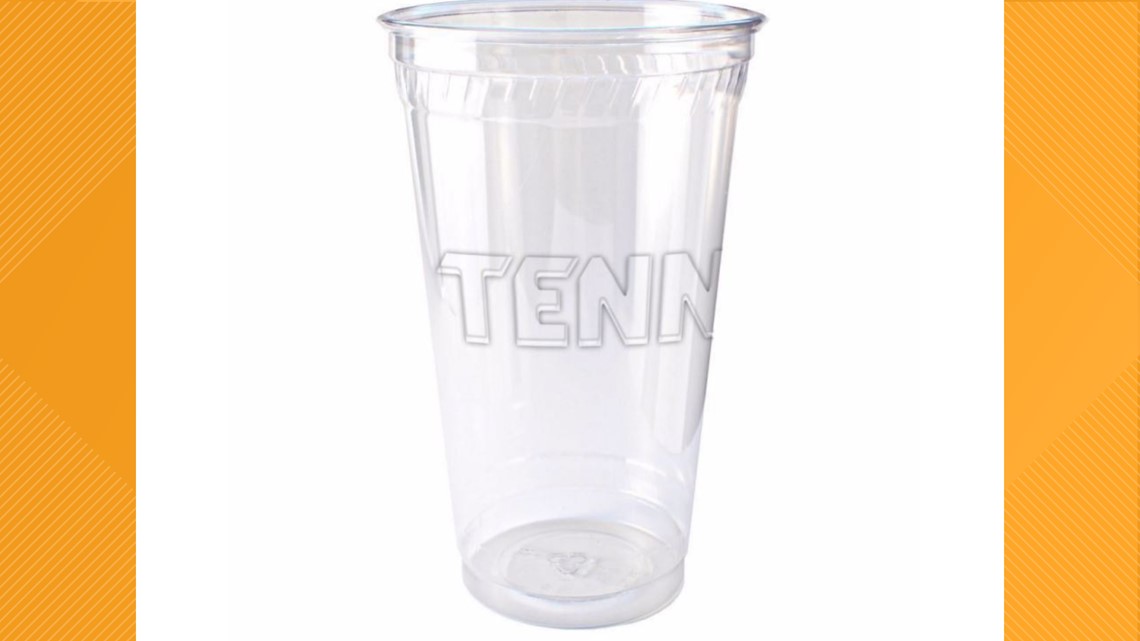 Per SEC policy, alcohol sales will end by the end of 3rd quarter of football games, the 12 minute mark of 2nd half for men's basketball games, and the end of 3rd quarter for women's basketball games.
Beers can't be larger than 25 ounces, wine portions won't exceed 6.5 ounces
No alcohol concession locations or kiosks will be located in the student sections
Anyone caught passing beer to a minor will be ejected and may be arrested
Any minors caught drinking will be ejected and may be arrested
Additional event staff will monitor the student sections
Servers will have to undergo training and be licensed as servers by the Tennessee ABC
Proper ID and proof of age will be required for every purchase of alcohol
People who are obviously intoxicated will not be served
A "mystery shopping" program will check compliance at least once a month
UT will establish designated rideshare locations and a designated driver program