KNOXVILLE, Tenn. — A 'transformative' private development is underway on the Cumberland Avenue Strip. Plans show crews are starting with the former sites of the Shell Gas Station, Stefano's Pizza and University Liquors.
"This project also will create new entertainment and retail amenities, further invigorating the Cumberland corridor and the UT community," Knoxville Mayor Indya Kincannon said in a release. "In new local taxes alone, Hub on Campus will be generating tens of millions of dollars in coming years."
She said developments like these tend to create jobs and expand the local economy.
Developers plan to bring more than 800 apartments and a 10-story parking garage to the Strip.
"I was here really before any of this construction," said Eric Schuler, a University of Tennessee junior. "It's kind of a shame seeing some places go."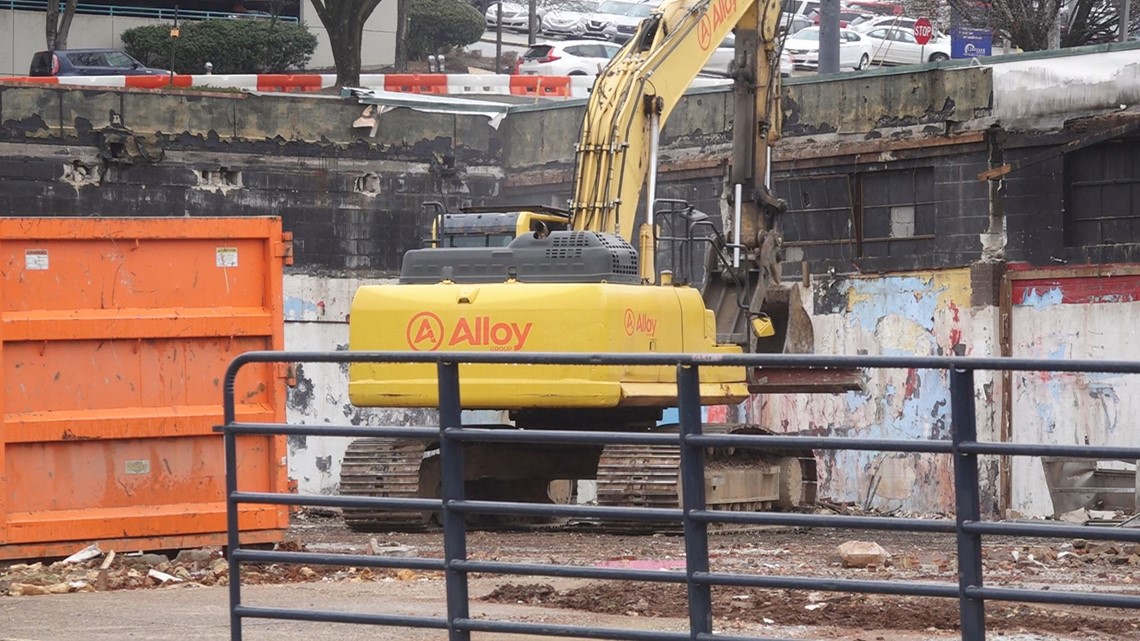 Schuler and his friend Colton Scott watched the demolition on Monday.
"All the stores we used to know, used to go to are getting knocked down right now," Scott said. "It's kind of sad to see."
They said housing for their time on campus has been a struggle. They hope this complex will make a difference.
"It's gotten really expensive to live on the Strip," Scott said. "So, hopefully with more rooms there's going to be cheaper prices."
The city said no long-term street closures are expected from the project, although the sidewalk on part of Cumberland Avenue will be closed for two weeks.
Sidewalks on the southern side of White Avenue, the eastern side of 20th Street and the western side of 19th Street will be closed until the summer of 2025.
"Hub on Campus brings much-needed housing in a big way, and more apartments eases both the citywide shortage and the University of Tennessee's shortage," Kincannon said. "Increased housing availability drives down rent prices citywide."